WHAT IS THE ESA SPACE SOLUTIONS ALLIANCE?
In 2017, ESA Space Solutions launched the Space Solutions Alliance as a network for space and non-space corporate organisations, research institutes and public institutions to work with and strengthen high tech start-ups and SMEs. The ESA Space Solutions Alliance has since grown into an even bolder vision of accelerating the commercial and societal impact of the ever-expanding portfolio of ESA Space Solutions companies.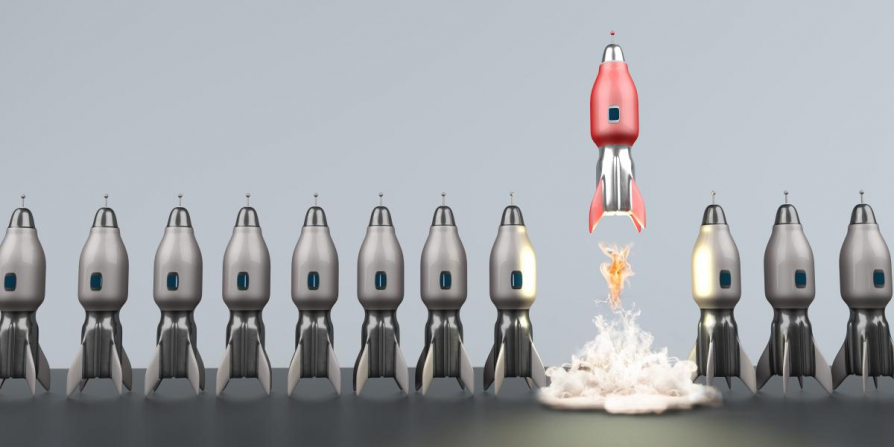 ESA's Telecommunications and Integrated Applications (TIA) Directorate has a long and successful track record in creating strategic partnerships and co-development projects with non-space verticals and new entrants. Through its ARTES (Advanced Research in Telecommunications Systems) programme, TIA makes available the means and expertise necessary to co-develop commercially sustainable space solutions with non-space industries and new entrants. Projects developed in this framework concern both the upstream (Core Competitiveness and Partnership Projects and the downstream (Business Applications and Space Solutions (BASS)). The ARTES 4.0 proposal introduces three Strategic Programme Lines (SPLs) which will gather activities and projects aimed at a common strategic goal:
Under this framework, TIA created the 'Space Solutions Alliance' initiative, designed to offer an umbrella framework that empowers entrepreneurship and commercial applications. 
BUILDING STRATEGIC PARTNERSHIPS
TIA has established several highly strategic partnerships, which have been formalised through Letters of Intent (LoIs) or Memoranda of Understanding (MoUs). Many of them have signed non-disclosure agreements (NDAs).
Inside ESA, TIA is the most dependent Directorate on private co-financing and market demand to successfully mobilise funding from member states and carry out its programmes. It is also the Directorate which has consistently attracted through co-funding the largest share of non-space non-institutional budgets. The Space Solutions Alliance will also comprise these existing agreements established under TIA leadership.
HOW DOES THE SPACE SOLUTIONS ALLIANCE DRIVE IMPACT?
The Space Solutions Alliance builds partnerships and creates impact with synergistic effect by abiding to the below objectives:
Accelerating the entrepreneurship and commercial development of existing ESA Space Solutions companies through engagement opportunities with Space Solutions allies. This can take various shapes from direct commercial opportunities to mentoring, training and the provision of technical expertise. 
Diversifying space as a business through the ESA ARTES programme or other ESA programmes and shaping emerging space solutions. This can be a partnership related to requirements gathering and promotional activities for one or more of the thematic opportunities of ESA ARTES or other ESA programmes.  
Enabling sustainability and global change by coming together with all the allies and gaining a deeper understanding of global problems and challenges related to sustainability.
Interested to engage with ESA Space Solutions companies across Europe and to be part of a purpose-driven network by becoming a Space Solutions Ally?
Contact us on: spacesolutionsalliance@esa.int
INVESTORS & PARTNERS
A list of investors and partners participating in our events
| | |
| --- | --- |
| Legambiente | Lloyds register foundation |
| London city | Mibac |
| Roma | Offshore petroleum regulator  |
| For environment & decommissioning | Foresight williams technology |
| Crts | Orange sv / cnes |
| Global smart grid federation | Eurotext |
| Eban | Sansa |
| Jaxa | Karista |
| Oxford University | First derivatives |
| Newable/lba | The sea cleaners |
| Enel | Entso-e |
| European asylum support office | European distribution system operators |
| Friends of the supergrid | India energy storage alliance |
| Ministry of economic development of Italy | Toilet board coalition |
| Unicri | Nesté |
| Pepsico | Volvo group |
| Htfg | Amadeus ventures |
| Ferrovial | Apex ventures |
| Deutsche bahn digital ventures | Freigeist |
| Htgf | New space capital |
| Ohb ventures | Cems |
| Axa | Vodafone |
| Rolls Royce | Emsa |
| Dutch marine energy centre | Ibm |
| Dutch coalition for humanitarian innovation | Global himalaya expedition  |
| Aberdeen renewable energy group - areg | E.on |
| Booking | The crown estate |
| Unilever | Kimberly clark |
| Veolia | Enisa (european union agency for cybersecurity |
| Encs (european network for cyber security) | Economic board groningen |
| Dimecc/one sea alliance | Aws |
| Tata trusts | Dcms |
| It minister of digitization and technical innovation | L'aquila and abruzzo |
| Torino | Primo space |
| Appliedai  | Avinor |
| Nwa (nanotechnology world association) |   |
| Seraphim capital | Orbital ventures |
| Newspace capital | European business angel network |
| Newable | Alpine space ventures |
| J.p. morgan chase | Partech partners |
| Airbus ventures | Redstone digital |