ASPIRE WITH ESA is back! We want to inspire tomorrow's pioneers to develop today's Space Solutions!
We are:
Faster – We match innovation and private investment at market speed!
Better – We give you direct access to technology and business expertise
With purpose – You want to be part of something big, so do we! Join the SDG Challenge!

You can link your innovation to UN's Sustainable Development Goals Framework. Show us how you can make a difference!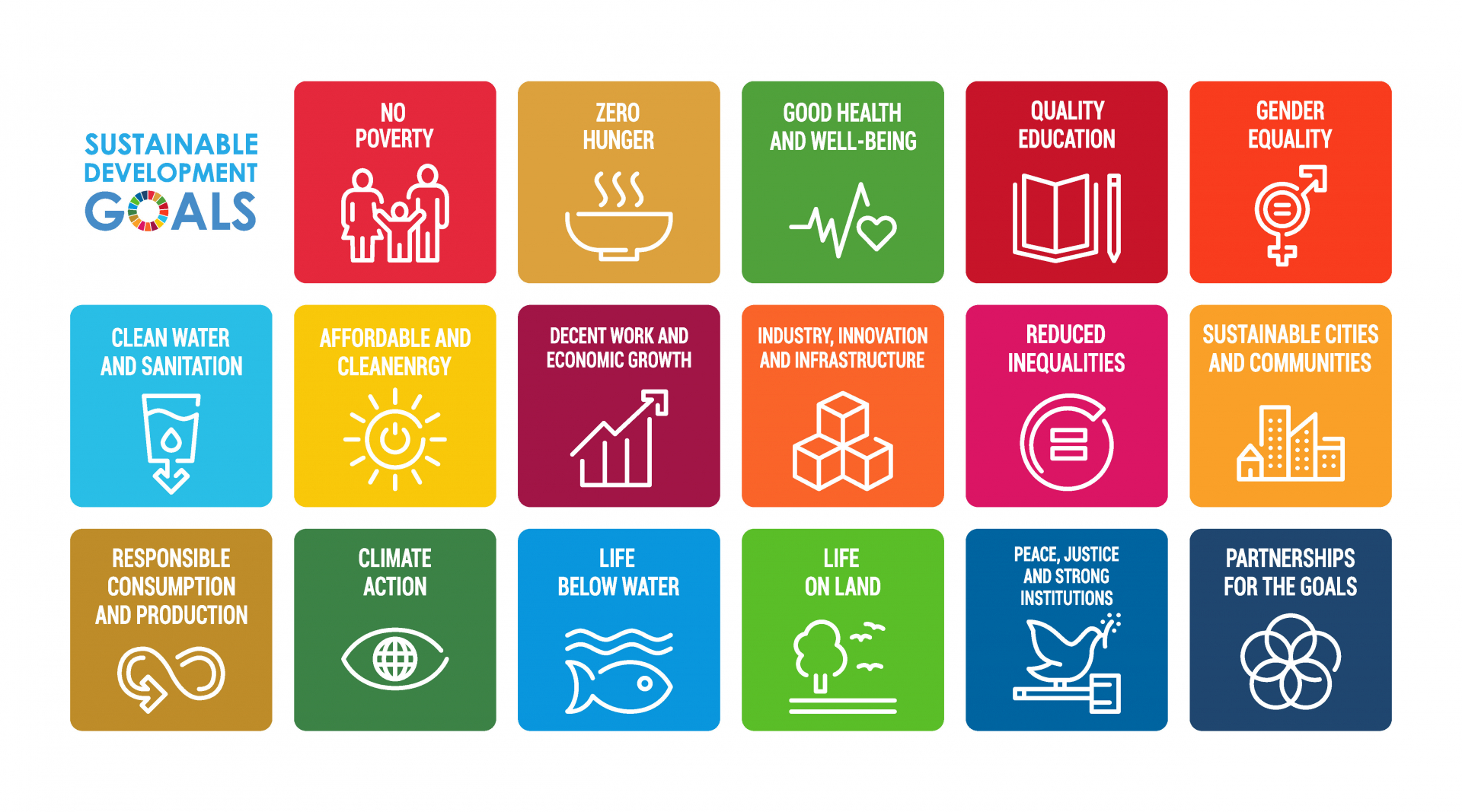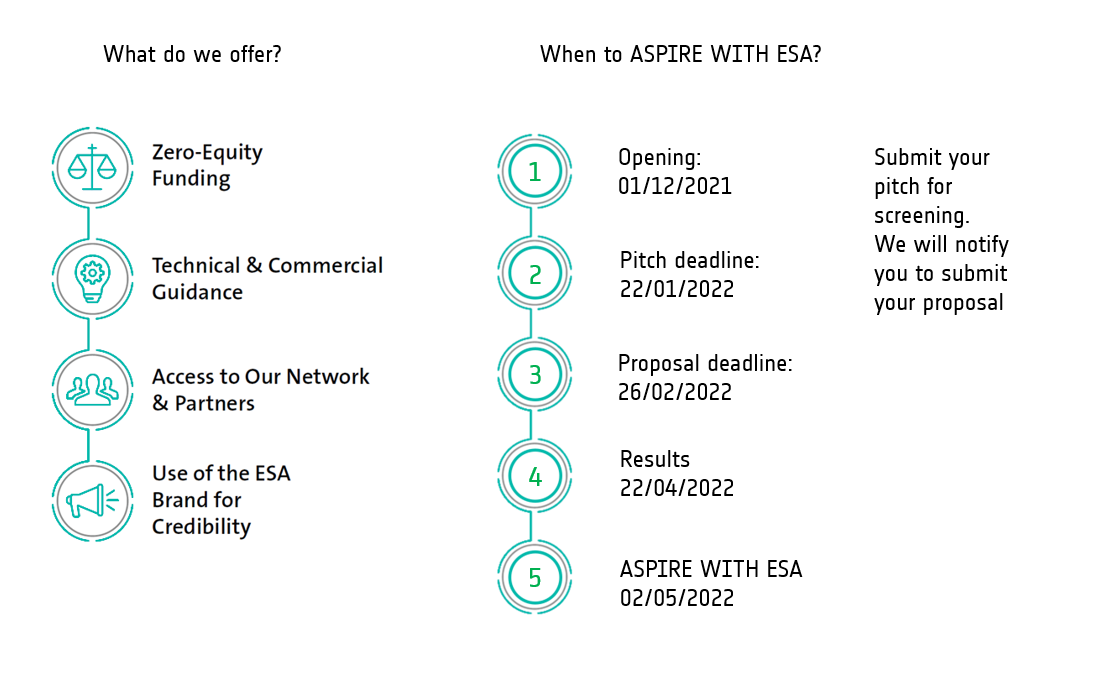 WEBINARS
A webinar is scheduled for Wednesday 8 December at 11:00 CET (10:00 GMT).


Any questions? Check our FAQ or contact us at aspirewithesa@esa.int
Please download relevant documents below.
Last updated at 08 December 2021 - 13:11