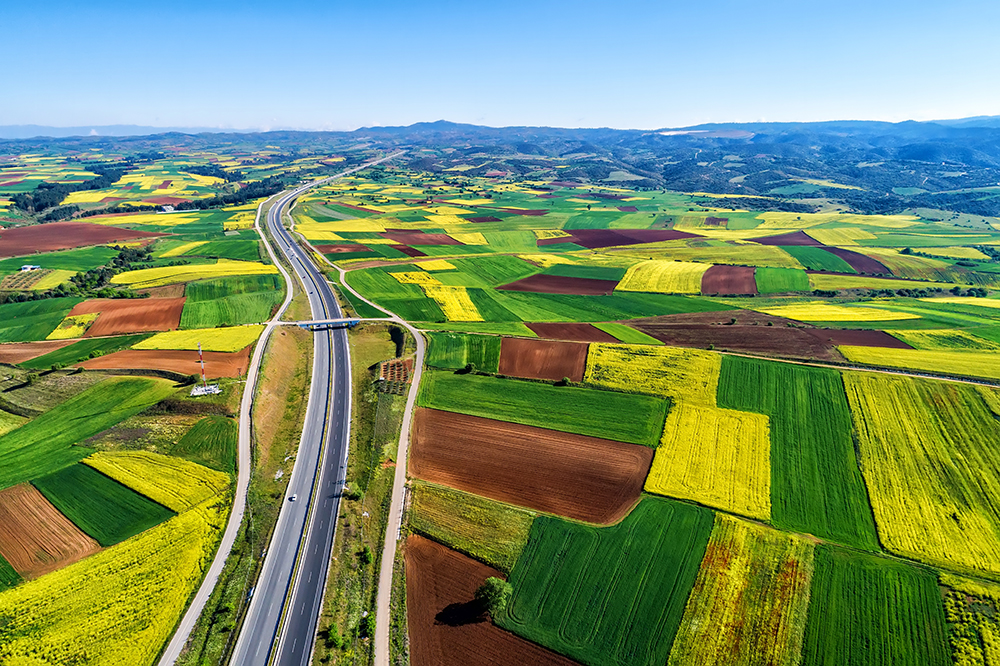 On July 10th 2019, ESA will host at the ECSAT site on the Harwell Campus the final presentation day for Business Applications projects that have achieved outstanding results in the areas of agriculture and infrastructure monitoring. During the event successful companies will present their projects, highlighting their developed services and their socio-economic impact together with the planned exploitation strategy.
The projects selected in the area of infrastructure monitoring have developed a number of unique solutions for highways, bridges, buildings and dams. Their aim is to address the requirements of prominent stakeholders such as Highways England, Amey and several UK insurance companies to mitigate risks, improve planning and response to incidents when they occur. These solutions have successfully demonstrated the ability to provide valuable information on hazard potential and activities in proximity of the infrastructure by integrating measurements captured by Earth Observation InSAR satellites with data from multi-sensor GNSS devices for in-situ monitoring.
The projects selected in the area of agriculture have successfully proven how advanced technologies can support farmers in their daily life, increasing yield while diminishing the environmental impact. Satellite data, along with UAV pictures and in-situ samples, can advise on soil condition in relation to crop production, they can provide thematic maps to detect anomalies or crop damage and can be used to highlight which areas need more or less fertiliser. The projects will also show how the offered services can bring benefits to different geographical areas which are prone to different crop cultivation.
The agenda of the day will be as follows:
Business Applications Final Presentation Day
ECSAT Conference Room
Opening and Welcome: N. Appleyard (11:00)
Theme: Agriculture (11:10 - 12:45)
KORE
HiVaCrom
SAR Crop Index
Key Note: Future Perspectives in the Agri-Business

Shamal Mohammed, AGRI EPI CENTRE CTO
Lunch: 12:45 – 13:15
Theme: Infrastructure monitoring (13:15 - 15:30)
Key Note: Innovation and IoT: future perspectives
Jon Collett, University of Nottingham
PLIMM
GEOSHM
GIRP
DAMMINGS
Conclusions: N. Appleyard, E. Gravestock
Event closes (15:45)
If you are interested in attending the event please contact Kristina.Wittlich.Triebow@esa.int as spaces are limited.
Last updated at 25 July 2019 - 11:43