Space for Smart and Green Cities Task Force
Do you want to explore opportunities for the space sector to contribute to the future of smart and green cities?
Cities across the globe face multiple challenges due to rapid urbanisation and expansion. Given the urgent need to improve the efficiency of traditional city networks and services through digital solutions, concerted action and new collaborative and innovative approaches are required.
In this rapidly evolving context, ESA is launching the Space for Smart and Green Cities Task Force, bringing together key players in the smart cities' ecosystem to foster the development of sustainable solutions leveraging the use of space applications. The overarching objective of this task force is to generate green, societal, and economic impact in the cities by means of space data and assets.
Join us at the launch of the Space for Smart and Green Cities Task Force to learn more about potential cooperation opportunities and how we can work together to address the challenges faced by our cities.
The event will include keynotes and panel discussions on mobility and urban development, comprising representatives from government departments, city authorities, industries, and ESA. The launch will also feature presentations from ESA-funded project teams and provide plenty of networking opportunities.
(Once your request is processed, we will send you the confirmation. Participants from government, city, regional, local authorities, industry and organisations working in smart cities sector will be given priority).
Please note that numbers at this event are limited so please register your interest soon to secure your place.
Venue: ESA/ESRIN
Address: Largo Galileo Galilei 1, Casella Postale 64, 00044 Frascati (RM), Italy
Hotel/Accommodation:
There are plenty of hotels within easy reach of the venue. Please find some suggestions with links below.
FAQs
Does the event cost money?
The event is free. There is no cost associated with attendance at this event.
Is it possible to attend remotely?
The aim of the event is to bring together key stakeholders from smart cities ecosystem and facilitate face-to-face engagement. It is therefore an in-person event with no provision for remote attendance.
All confirmed participants will receive final instructions by email shortly before the event.
Agenda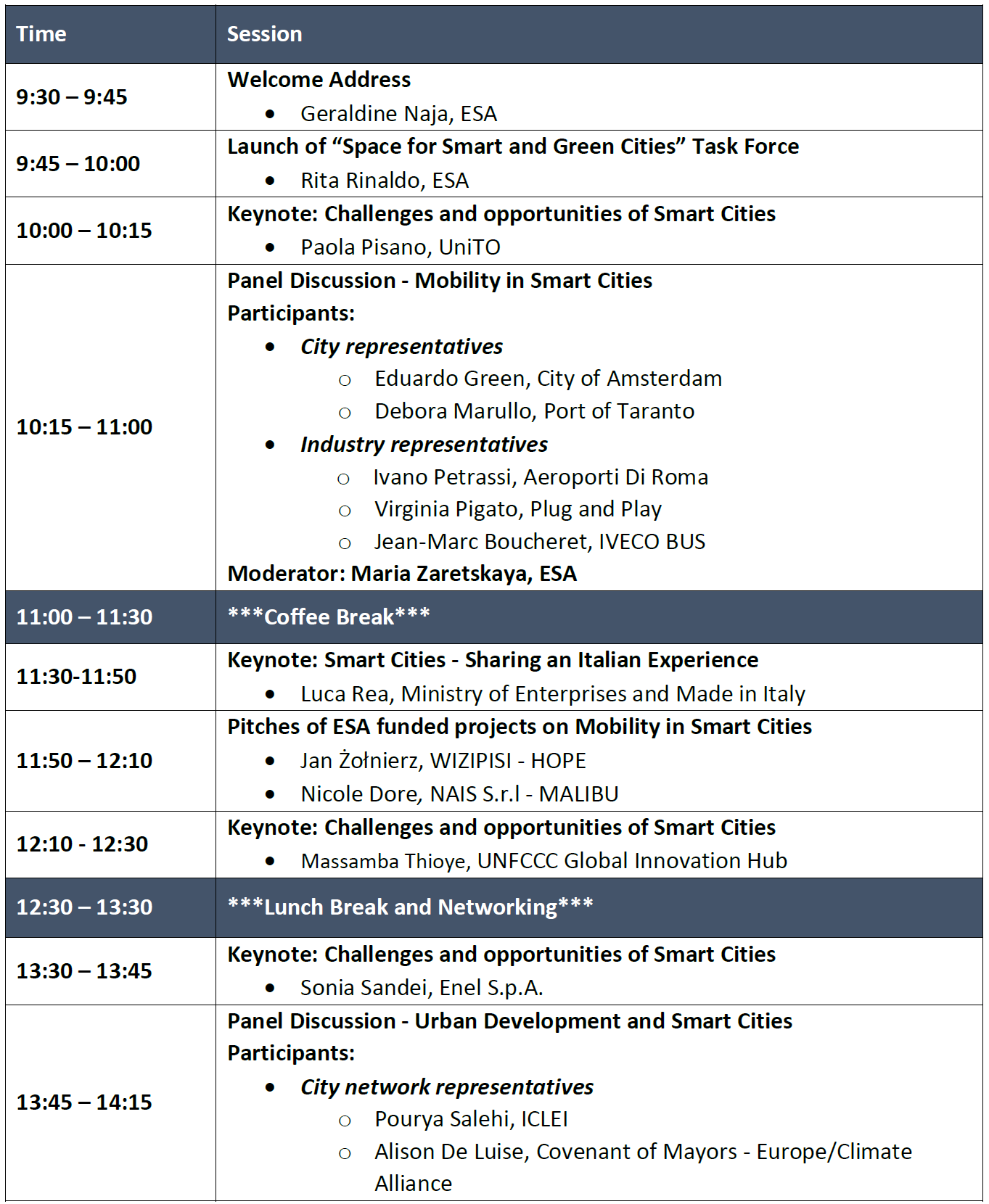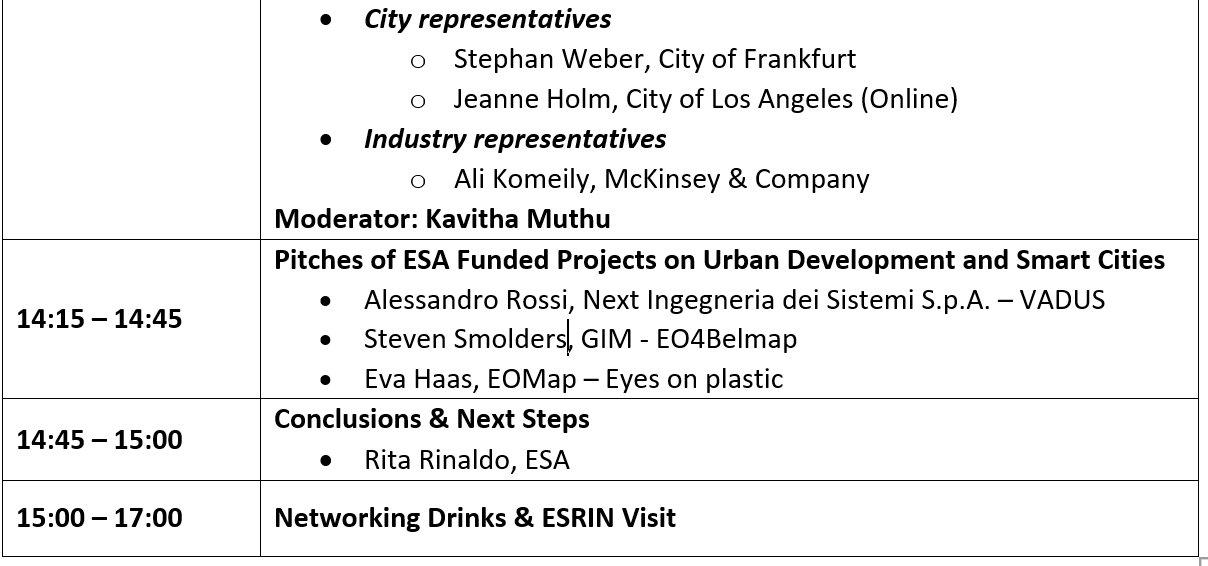 Last updated at 25 September 2023 - 15:53