As part of an ESA Business Applications project, the TeleRetail delivery robot to make elevator maintenance in cities quicker and more efficient
The robot, presented as a benchmark product for autonomous driving at a US Senate Field Hearing on January 24th, was on display at the Washington Auto Show.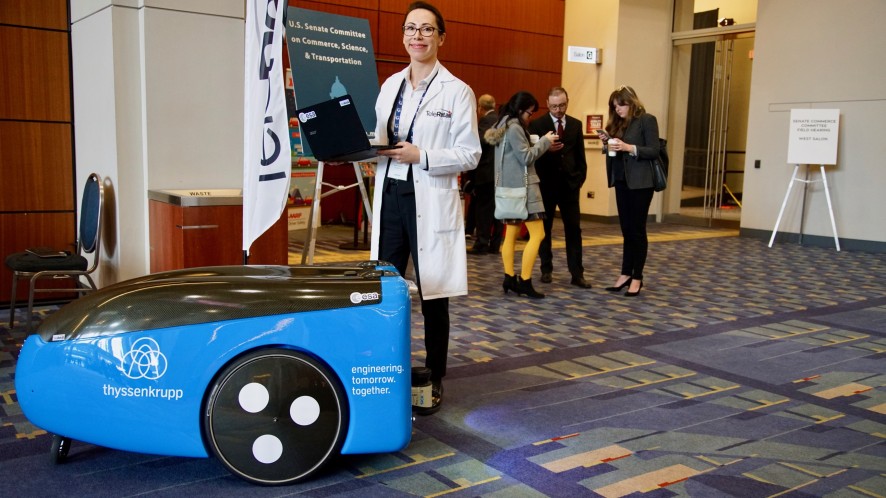 Self-driving vehicles already play a major role in the future of urban logistics – not in the shape of cars commuting people, but also in the shape of robots carrying and delivering goods. In collaboration with software developer TeleRetail, thyssenkrupp Elevator launched a pilot project in which delivery robots transport spare parts and other material to maintenance job sites. Perfect for maintaining elevators in a contemporary way, the robots represent the future of smart maintenance logistics, reinforcing thyssenkrupp Elevator's position as a future-oriented mobility provider.
Read more about the project here: https://business.esa.int/projects/teleretail-delivery-robot
Last updated at 15 March 2018 - 12:56