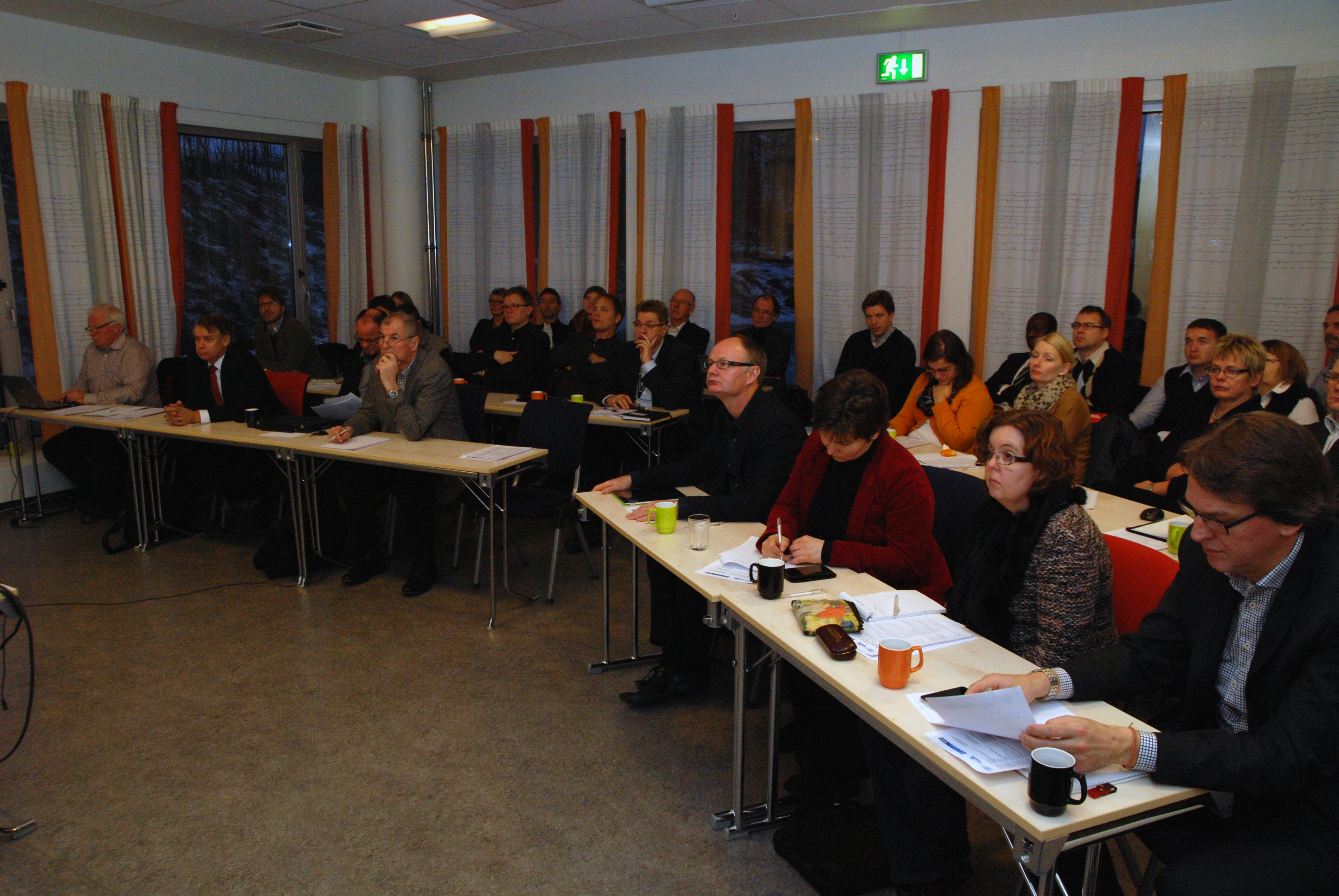 The many ways satellites can meet the challenges of living in the high north were discussed at the Healthy Living in the High North workshop on 30 November in Tromsø, Norway. Organised by ESA IAP Ambassador The Norwegian Centre for Integrated Care and Telemedicine, the workshop outlined the potential of using space assets for providing health care to people living in remote areas as well as workers on ships or oil/gas installations.
The workshop was a joint event between the NST.s work as Collaborating Centre for the World Heatlh Organisation (WHO) and its Ambassador Platform status with ESA. It was opened by the Mayor of Tromsø, Jens Johan Hjort, followed by welcome and introductory presentations by Dr Tony Sephton from ESA, Dr Clayton Hamilton from WHO, Nina B Vaaja, leader of the Secretariat of The Arctic Council and Head of the NST, Bjørn Engum.
A number of presentations from all regions in the Arctic were given. Andy Gilman gave examples from Canada, examples were given from Arkhangelsk and Naryan Mar in the North of Russia, as well as presentations from Tromsø and the Nordic Region.
The workshop was wrapped up with a panel discussion where Dr Clayton Hamilton from WHO, Dr Jon-Øyvind Odland from AMAP, Dr Odd Gangås from The Norwegian Space Centre, and Dr Gunnar Hartvigsen from University of Tromsø, shared their responses to questions on what they see as the main health and health provision challenges in the Arctic in a short- and long-term perspective. Presentations from the workshop can be found here: www.telemed.no/esa
Last updated at 06 March 2014 - 13:44