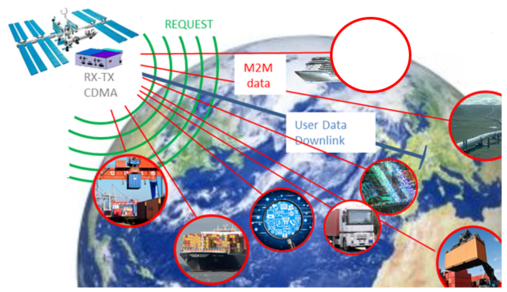 Objectives of the service
Terrestrial IoT solutions(e.g. LTEor LPWAN) are cost-efficient on the device side (a low cost connectivity module can easily be integrated in any device) but are expensive on the network side as a large number of masts supporting antennas and backbone connectivity is required. Therefore, terrestrial IoT will be primarily rolled out in the most densely populated areas, and this will limit IoT services adoption outside Smart Cities, particularly for those applications requiring large coverage areas or global seamless connectivity.
Providing Space IoT solutions with disruptive connectivity in the near term to fill the IoT coverage/adoption gap provides a unique opportunity for Europe to accelerate its IoT deployment. An accelerated IoT adoption will lead to rapid access to breakthroughs enabled by IoT across many key sectors – such as Energy, Transportation, Security, Agriculture, Environment, and Industrial Automation – allowing stronger business and societal impacts. The opportunity therefore exists for a parallel initiative complementing the EU Smart Cities approach by taking care of the hinterland and promoting the "Industry 4.0" revolution and many initiatives targeting key EU societal challenges across sustainability, transportation, CO2 and pollution reduction, climate change risk mitigation, remote community healthcare, and food/border security
Users and their needs
Today, in many occasions business optimization based on advanced big data analysis is not achievable because the available data is unreliable, patchy and/or expensive. The capability to act upon reliable data is estimated to have a massive market value and is the driver behind Industry 4.0. For the provision of IoT connectivity, existing solutions are all delivering poor quality in at least 1 of the following 3 dimensions: coverage, autonomy or price.
A series of one-on-one meetings with selected interested pilot users (Eureka Navigation Solutions, Russian Railways RZD, DB Cargo, Remondis/SSI Schaefer) have allowed us to capture the detailed user requirements and the expected service performance levels in terms of coverage, energy consumption, maintenance, message capacity, operational conditions and system performance (reliability, efficiency, operability, security, compatibility, maintainability and transferability). Even if the pilot users represent a subset of all possible applications, their feedback is judged representative and relevant even beyond their own use cases.
In summary, the messages must be able to include input from any sort of sensor, send regularly (more is better, very few use cases require more often than every 20 minutes on average) and reliably, and the decrypted messages/data must be transformed so it can be fed into any sort of decision support system.
The most stringent user needs are the following:
Global 24/7 availability and service (in a first step at least trans-continental)
Extreme low communication cost
Very small bandwidth per sensor
Extreme low available energy at the sensor device/energy-autonomous
operation
Harsh environmental conditions
Highest level of demand of data security
The first stakeholder workshop took place on May 2016 in Moscow. The Swiss Ambassador took part in the workshop. 30 participants came from RZD Russian Railways and its Research centre, NIIAS as from the following companies & organisations: CTekh/CDI, CDI CV, Infotrans, Fink Elektrik and OPZhT. A wide spectrum of requirements could have been properly addressed and discussed. A road map was proposed by CTO NIIAS between the different parties NIIAS and SAT4M2M to proceed on servicing the Russian market.
Switzerland, Germany and Russian Federation RF.
Service/ system concept
On the system side, in order to gain and distribute relevant data, various means of technologies are used:
Satellite navigation (E-GNSS) for: PNT data (positioning, navigation, and timing data) of the fixed and mobile assets.
Satellite communication to guarantee the mentioned user needs of the communication purposes for: level of coverage, capacity handling, quality of service, level of security and reliability, technology co-existence, longevity and spectral efficiency.
Earth observation data (infrastructure, etc.) for: Copernicus data and services (not real-time required).
The International Space Station (ISS) as a prototype "communication satellite" for: low power operations, global coverage, high availability, capacity to handle + 4 million devices, self-organized network, use of a private ITU frequency and enhanced "LTE legacy" network.
On the service side, the services offered to the user groups will consist of the provision of any relevant sensor data via the dedicated Monitoring and Control Center such as (examples): temperature, pressure, vibration, open/closed, leek, broken, km counting, position, speed…Basically any types of data that can be gathered and transported via short data messages system.
This is guaranteed by various means of technologies as encryption, information dispersion and dedicated interoperable solutions being part of protocols filed for patents.
Space Added Value
Whereas globalisation proceeds more and more, the status and/or condition monitoring of lots of assets on a safe & secure, 24/7, cost efficient base is urgently required. Another important situation where direct access is required, is condition monitoring of machines or any other kind of system operation in remote or even restricted areas. For technologic reasons, exact time synchronisation is required as for the Sat4m2m patented system access procedure. Today's solutions show many drawbacks which are overcome by the use of combined space technologies including – for testing purposes – manned spacecraft "ISS":
Only satellite navigation enables global available positioning within the required accuracy levels;
Satellite navigation provides the global possibility of time synchronisation;
Satellite communication provides the possibility for a cost-effective, safe & secure global communication even in rural areas;
Earth observation provides global available data of critical infrastructure like bridges, earth physiography, etc. especially on a long-term base;
Especially in international use of freight wagons which is already common in Europe) and also in Russia, terrestrial communication via GSM is becoming too expensive
The use of ISS in a testing / pre-operational base allows the take–off of "Space IoT"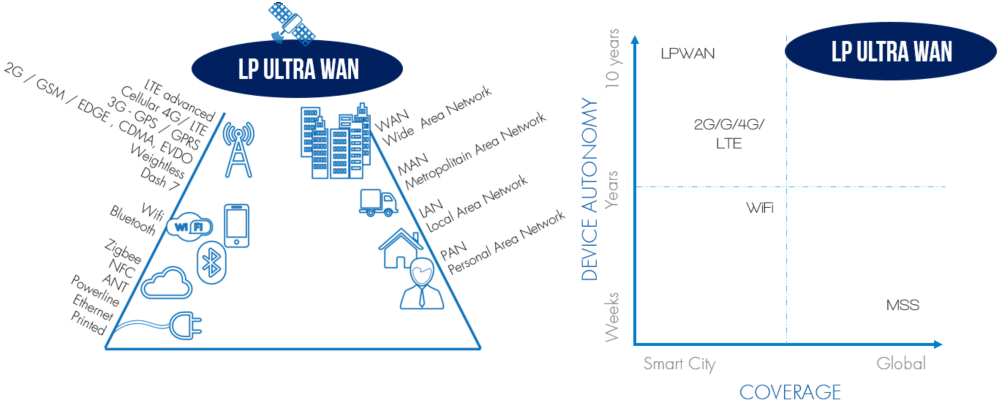 Current Status
The project final project review was held in June 2017 with a positive conclusion on the technical and economical feasibility of the project, as well as a positive societal impact potential.
The Feasibility study comes to the following conclusions:
the services proposed by the TELDASAT network fulfil a present and real customer need;
the market potential is existing and sufficiently large to further develop the required services into a commercial product;
the most urgent next step is the fast and world-wide implementation of the sales channel to allow partnering with as many system integrators as possible.
Therefore, SAT4M2M decided to proceed with proposing a Demonstration Project Phase.
Prime Contractor(s)
Status Date
Updated: 19 September 2017
-
Created: 05 August 2016