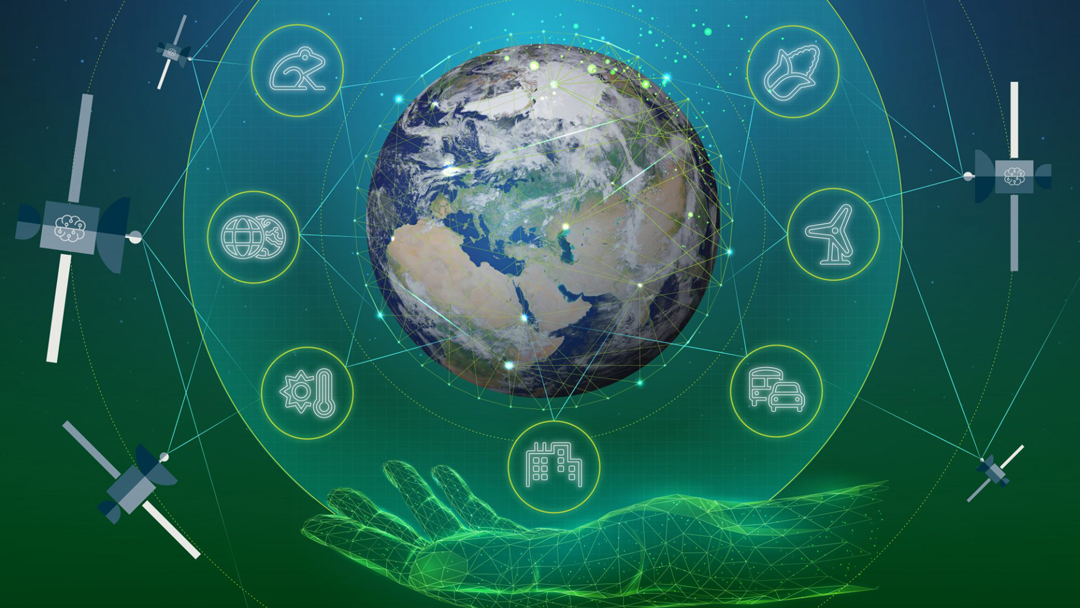 Climate change affects every region on Earth. Its consequences are significant, impacting businesses and the natural world - with phenomena like wildfires and rising sea levels – as well as human, animal, and plant health.
Tackling climate change has become a priority for many governments across the globe with a substantial focus being placed on sustainable development. There is no doubt that space technologies and satellite applications have an imperative role to play in the path to net zero. At the same time, the space sector has a responsibility to advance in a sustainable way.
ESA Space Solutions has published a report that sets out how satellite applications, satellite communications and 5G/6G, and other technologies can support sustainable development.

To read this report, please click here to download.
Play the video below to see how ESA Space Solutions is contributing to the 'Space for a Green Future' Accelerator.