The European Space Agency (ESA) is inviting public and commercial organisations to propose ideas and suggestions for commercial and application-driven utilisation of the International Space Station (ISS) and the other space environment facilities, e.g. sounding rockets, parabolic flights, bedrest studies, etc. The aim is to generate ideas leading to new products and/or services that will create businesses and generate commercial opportunities.
The Call for Ideas on the "Commercially-Driven Research in Space" is being organised under ESA's Business Applications together with the European Exploration Envelope Programme (E3P) of the Agency.
ESA BUSINESS APPLICATIONS AND THE E3P PROGRAMME
The ESA Business Applications (BA) aims to develop new downstream applications by using and integrating different space assets (Earth Observation, Navigation, Telecommunications and Human Spaceflight technologies). The activities shall result in sustainable services favoured by the user-driven nature of the ESA's BA programme.
The European Exploration Envelope Programme (E3P) encompasses all ESA exploration activities aimed at exploiting Low Earth Orbit Platforms for research and applications and exploration of Moon and Mars with robots and humans. It supports application-oriented research, and development enabled by space exploration infrastructures, located both in space and on ground in support of preparatory activities.
THE CALL FOR IDEAS
This initiative calls for commercially-driven proposals for utilising ISS, and (if required) to exploit research results stemming from ISS and ground-based space analogues in preparation (e.g. sounding rocket, parabolic flights, drop towers, bed-rest studies). Selected projects would be taken forward through three existing mechanisms:
Phase 1: 
Assessment of the business plan and market potential, via a Business Applications Feasibility Study.
The Feasibility Study shall provide the preparatory framework to define new sustainable applications and services utilising resources and/or results from the expected investigation on the ISS and ground-based space analogues. Phase 1 shall mainly investigate the commercial potential and viability, the user requirements and needs, and provide the roadmap for a commercial roll-out of the service or product.
Phase 2: 
Implementation of the research and development project in Space Environment via E3P Programme.
ESA support will be provided for preparing and enabling the implementation of the commercially driven ISS utilisation project. Support may be requested for:
Funding of scientists and ground-based experiment hardware as well as of space engineering support for developing the necessary payload/ experiment for ISS and/or other ground-based space analogues compliant with safety regulations;
Provision of in-kind resources to access ISS and possibly ground-based space analogues as well as ESA furnished hardware for the implementation of the ISS utilisation project.
Phase 3: 
Pre-commercial demonstration of derived products / services via a Business Applications Demonstration Project.
Demonstration Projects are dedicated to the implementation of pre-operational demonstration services within ESA Business Applications, which therefore comply with the following requirements: they are user driven, with clear potential to become commercially viable in the post project phase. In this Phase, the service value chain, the market analysis and the financial indicators are further developed and the project shall include a pilot demonstration service, to be tested with pilot demonstration users.
The submitted ideas will provide the option to trigger proposals applicable for the full or, depending on the maturity of the proposal, for a partial (e.g. only Phase 2 and 3) implementation cycle.
Proposing consortia may consider the use of ESA owned ISS utilization facilities or those operated by ESA commercial Partners.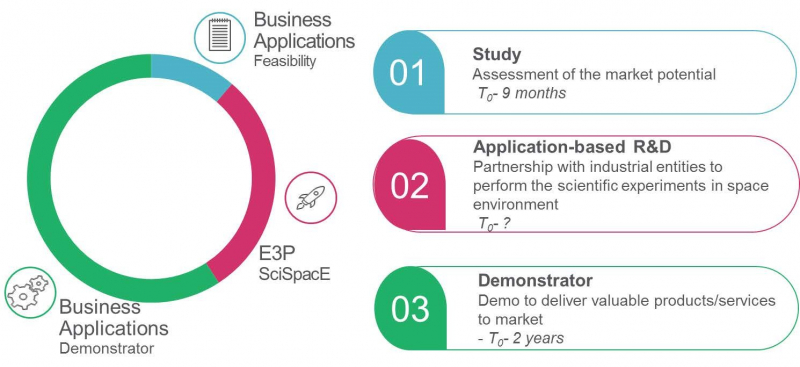 Figure 1: ESA Funding Schemes supporting the call for ideas
 Table 1: List of space environment facilities and reference information retrievable from the web
Core themes covered in this Call for Ideas include (but are not restricted to) the following areas:
Health
Pharmaceuticals
Security
Consumer Applications
Emergency
eLearning
Energy
Manufacturing
FUNDING
Organisations from the following Member States can participate to this call for ideas:
Austria, Belgium, Czech Republic, Denmark, The Netherlands, Norway, Poland, Portugal, Romania, France, Germany, Greece, Ireland, Italy, Sweden, Switzerland and United Kingdom can participate in phases 1, 2 and 3 of "Commercially-Driven Research in Space" (as these Member States participate both in BA and E3P programmes).
Luxembourg and Finland can participate in phases 1 and 3 (as these Member States participate in BA, but not in E3P programme).
Spain can participate in phase 2 (as this Member State participates in E3P, but not in BA programme).
Phase 1
ESA will bear up to 50% of the acceptable project cost (subject to authorization by the involved National Delegation(s)), and the remaining part has to be financed by the tenderer and/or other partners direct or indirect co-financing.
Phase 2
The total value of ESA funding support for each project shall not exceed 500 k€, not including in-kind provided support. The combined value of ESA financial and in-kind support shall be commensurate with the value of the overall commitment of the proposing consortium.
Phase 3
ESA will bear up to 50% of the acceptable project cost (subject to authorization by the involved National Delegation(s)), and the remainder has to be financed by the tenderer and/or other partners in cash or in-kind co-financing.
HOW TO SUBMIT YOUR IDEAS
The first step in order to apply is to tell us more about your idea and how you plan to implement it using our Activity Pitch Questionnaire (APQ) and send it to
biz-hsf@esa.int including "Commercially Driven Research in Space" in the subject heading.
Download and Complete the Activity Pitch Questionnaire at the BELOW titled: Activity_Pitch_Questionnaire_CFI_HSF
Ideas in response to this call should be submitted to ESA not later than 17 August 2018. ESA will provide responses to all submitting consortia by end September 2018.