FUNDING OPPORTUNITY
The exponential growth of the population and of resources used, the technological evolution of infrastructure and services, and the importance of environmental issues in the urban environment are signs of this epochal turning point. This profound change has origins far back and has become faster and more radical in the last decade, giving cities a new, key role: urban centres can be a starting point for the transition to a new paradigm of sustainable development for the entire planet. The current COVID-19 Health Emergency underlined also the need to address a digital and sustainable transformation of public services and infrastructures in order to increase city resiliency with a citizen-centric approach.
To address these challenges and promising business prospects, ESA in cooperation with ENEL X will launch an Announcement of Opportunity (AO) for feasibility studies to promote the development of space-applications supporting sustainable innovation for circular economies. The Announcement of Opportunity will primarily address infrastructure efficiency and optimisation of mobility towards environmental sustainability in cities.
Enel X is leading the energy transformation all over the world. By making the complex simple, Enel X enables its clients to use technology to transform energy into new opportunities for growth and progress.
KEY FOCUS AREAS
Tenderers are invited to propose a feasibility study addressing one of the following domains:
Domain 1: Public transport transition towards zero carbon emissions and service optimization
Public Administration requires support in monitoring, analyzing and planning mobility services in order to define data-driven public transport policies aligned with sustainability, reliability and efficiency 21st century goals. On the other side, Citizens need a flexible, pervasive and zero carbon emission public transport ecosystem to reduce their travel-time and increase their quality of life.
Examples of Application areas for Domain 1 are: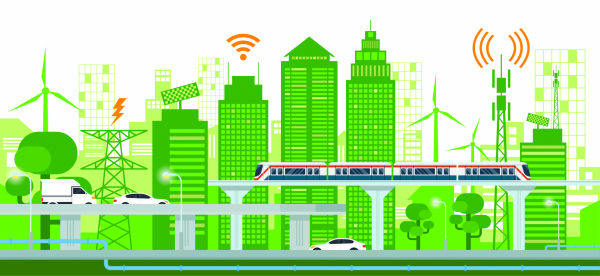 Decision support system, which by analysing the state of infrastructures, traffic/mobility flows and public transport KPIs, gives precise indications for optimizing the service for public transport companies;
Public transport services enhancement leveraging on citizen participation and existing infrastructures upgrade through digitalization;
ICT-enabled user navigation, routing, booking and ticketing, sharing and short-term rental applications;
Mobility as a service (MaaS) and Mobility-on-demand solutions;
Smart mobility services in freight and logistics;
Drones and low-altitude aerial mobility;
Big and open data / Data governance to address effective policies.
Domain 2: Dynamic mapping system of infrastructures to address predictive maintenance
Public Administrations and Citizens need a flexible and interoperable system of infrastructures (e.g. light points, parking, PV, charging stations, building etc.) that offer reliable and innovative services according to the XXI century best practices - more environmentally friendly, with a high resiliency, and an effective and seamless maintenance. 
Examples of Application areas for Domain 2 are:
Punctual mapping system of infrastructures (light points, parking, PV, charging stations, building) and simulation tools supporting monitoring and predictive maintenance;
Identification of the relevant KPIs for each infrastructure (i.e. Luminance conditions, LED vs SAP technology detection on light points);
Solutions able to leverage on advanced technologies, such as new sensing and communication technologies, open data, Internet of Things and Artificial Intelligence to support new modern city ecosystems.
VALUE OF SPACE

Earth Observation (SatEO) imagery can be used for:
Providing imagery for the maps required by the traffic management;
Providing infrastructures and ground condition information.
Satellite Navigation (SatNav) can be used for:
Tracking and tracing vehicles such as cars, buses, trucks and trains;
Tracking and tracing freights;
Navigating autonomous vehicles and drones;
Geo-referencing sensor data related e.g. to infrastructure condition.
Satellite Communications (SatCom) can be used for:
Enabling M2M communication e.g. for predictive maintenance of transport infrastructure and vehicles;
Providing broadcast/multicast to distribute updated messages to all vehicles;
Enable emergency communications and alert services in areas not covered by the terrestrial communication infrastructure.
It is mandatory to develop solutions based on at least one space asset. If relevant, other technologies such as Augmented/Virtual Reality, Artificial Intelligence/Machine Learning, can be integrated in the end-to-end solution.
WHAT WE OFFER
ESA will bear up to 50% of the acceptable cost of the feasibility study, up to a max estimated cost of €120,000. To the extent that activities are performed by micro, small and medium-sized enterprises, said activities are funded up to 80 % by ESA, depending on the funding level authorised by the related ESA National Delegation(s).
Furthermore, the selected Tenderer(s) will also have the possibility to collaborate with Enel X with a dedicated contract and get additional support. Such Enel X additional support may include a financial contribution to the co-funded part of the Tenderer's overall cost, and/or strategic/technical support to deliver the prototype.
The remainder has to be financed by the Tenderer through private sector direct and/or indirect co-funding and/or by the users based on terms and conditions to be agreed upon.
WHAT ARE WE LOOKING FOR?
Motivation, business experience and domain expertise are all important features. We want to hear about your ideas that involve utilisation of either space technology or space data. 
For this call, companies residing in the following Member States will be eligible to apply: Austria, Belgium, Czech Republic, Denmark, Estonia, Finland, France, Germany, Hungary, Ireland, Italy, Luxembourg, the Netherlands, Norway, Poland, Portugal, Romania, Spain, Sweden, Switzerland and the United Kingdom. 
Economic Operators, intending to respond to this AO are requested to inform their National Delegation of their intention to submit a proposal as soon as possible, prior to the submission of the Outline Proposal.
ESA TENDER INFORMATION 
The tendering process follows a two steps approach: 
The first step requires the submission of an Activity Pitch Questionnaire (APQ), which has to be downloaded from the official documentation in EMITS. The APQ shall be submitted to ESA at the latest on 26 February 2021, 13h00 CET.
The Tenderers whose APQ is positively evaluated, will be invited by the Agency to prepare a Full Proposal. Full Proposals shall be submitted via ESA-star.
Registration as Bidder
The Prime must register as potential bidder via esa-star, prior to downloading the official tender documents from EMITS (which will be available as soon as the Announcement of Opportunity is open) and submitting the Proposal. The registration process needs to be started as soon as possible, as it will take time to complete.
WEBINAR
06/10/2020, 15:00 CEST - Space Applications to Advance Innovation on Circular Cities