COVID has not slowed down the record setting growth of the space sector! Nearly €500 M of investments were recorded between June and November 2020 across 30 transactions amongst our ESA portfolio.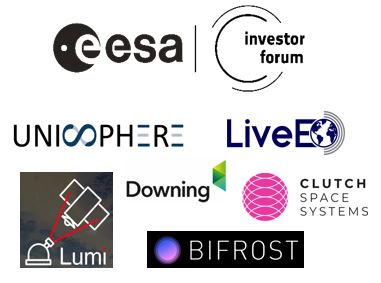 At ESA, we run the world's largest space focused venture support network, accounting for over 2,000 businesses where we've deployed nearly €400 M.
Five diverse "powered by space" companies were selected to pitch to an exclusive group of investors. For the first time, Downing ventures investment firm showcased successful companies that are making the most of space, showing that even during these unprecedented times "powered by space" ventures successfully garner attention from non-space investors. Participating companies included Unisphere, LiveEO, Lumi Space, Clutch Space Systems and Bifrost AI. ESA Space Solutions programme in partnership with ELITE, the Private Market of London Stock Exchange Group (LSEG), held the ESA Investor Forum on Monday 30th November.
Catering for the significant amount of interest shown for this event, we are pleased to announce that the next ESA Investor Forum will be held in Q1 2021.
Elodie Viau, Director of Telecommunications and Integrated Applications, ESA: "Our commitment to keep investing in space is fostered by many successful cases that enable the future of a wide range of fields like transport, energy, food, and the environment. That is why we are here today, there is no better moment than now to invest in a field that has so much business potential, is so flexible, innovative and crucial as space and has the ability to impact people, planet and profit, all at once."
Paola Cuneo, Head of Advisors and Investors, ELITE: "We are delighted to host the ESA Investor Forum, because we strongly believe in the quest to support entrepreneurship, not only those who are already established but those who are starting their journey. We all know that being an entrepreneur requires lots of resilience and loads of support and that's what we're aiming to do, to convene all the different ecosystems, all the different players, to make sure that entrepreneurs get the best chance."
About ESA Space Solutions
ESA Space Solutions is the mark of Europe's best commercial ventures powered by Space.
ESA Space Solutions empowers new commercial service developments by offering zero-equity funding and support to businesses in the form of dedicated support to project management, as well as commercial and technical development. Businesses also benefit from ESA's mark of credibility helping them to grow. Our supported services target any sector where space delivers value (satellite navigation location, earth observation imagery, satellite telecommunication, space weather, space technologies and other tools). Businesses can either apply to our periodically announced predefined thematic opportunities or discuss an open application to develop solutions, for any market they are interested in.
Get in touch with us via email esainvestorforum@esa.int or visit business.esa.int
Last updated at 26 January 2021 - 10:16