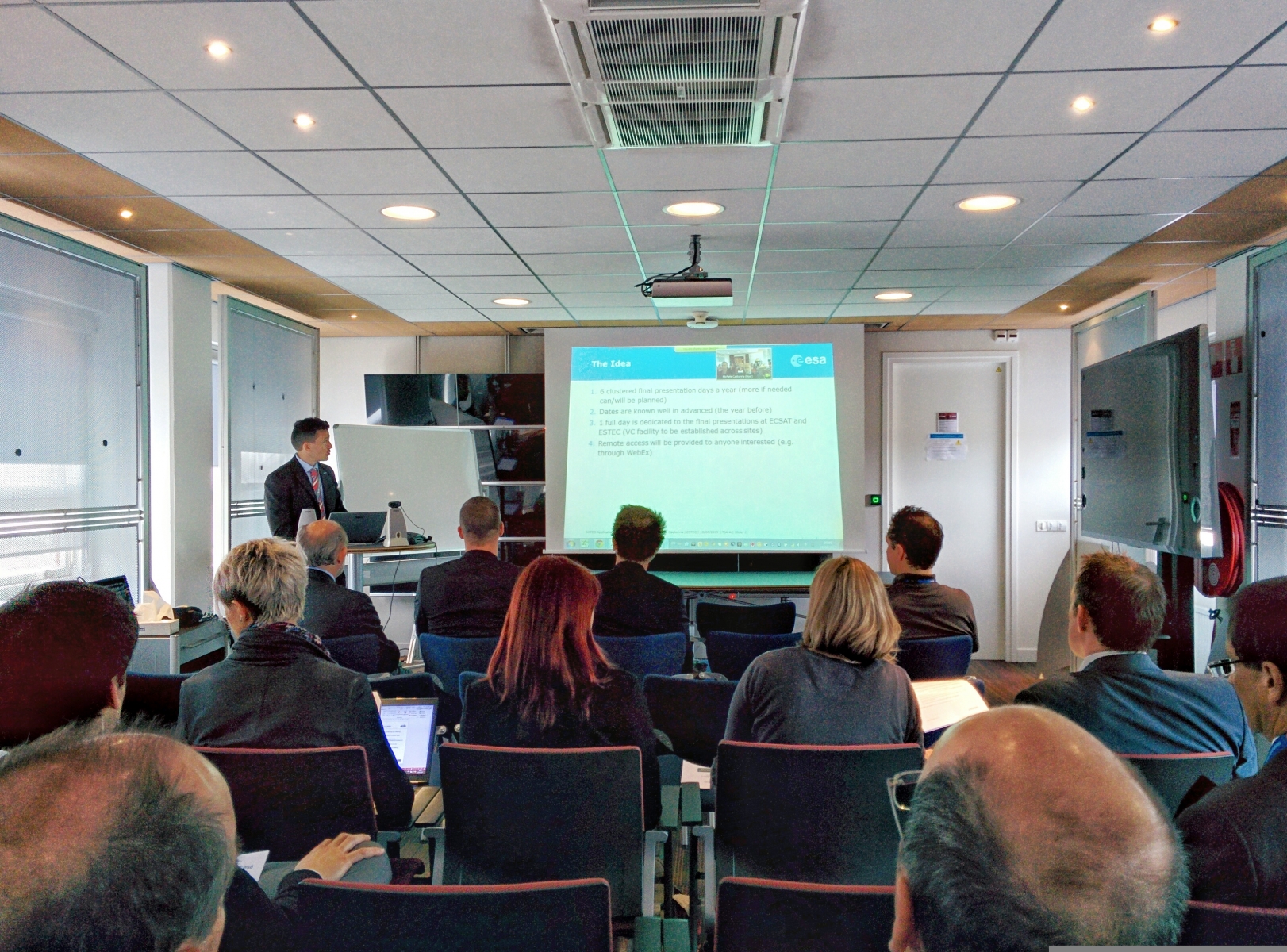 The ARTES Applications Final Presentation Day, held on 18 June at ESTEC, provided a useful opportunity to find out more about recently completed ARTES Applications feasibility studies and projects.
In the iVoice project (Feasibility Study), a consortium led by the Centre for Space Medicine at the University College London is developing a system for remotely detecting driver fatigue, something of particular interest to the mining industry.
For SATFORM 3D, the main objective is to develop an online cloud-based service for the logging industry that allows integration and analysis of Earth Observation (EO) and forest inventory data by using a simple user interface.
Surmon is an IAP project dedicated to developing viable commercial services using Remote Piloted Aircraft Systems for, among others, the oil and gas industry.
The goal of Sarontar is to deploy space-based assets for emergency response teams in Alpine rescue missions.
SAT AIS DPC is building on the growing interest in satellite-based AIS monitoring for the shipping industry. Co-funded by European Maritime Safety Agency (EMSA) and ESA, the DPC system collects SAT-AIS messages and ancillary information for generating and distributing enhanced data services to the maritime community.
Finally, Intogener is aimed at the development and demonstration of water-flow forecasting system based on the assimilation of near real-time measurements of hydrological data.
Presentations
The presentations from this event may be downloaded in the following section by registered users of this site. To download the files, please log in first. If you are not yet registered, you can create an account.
Last updated at 06 July 2015 - 14:10