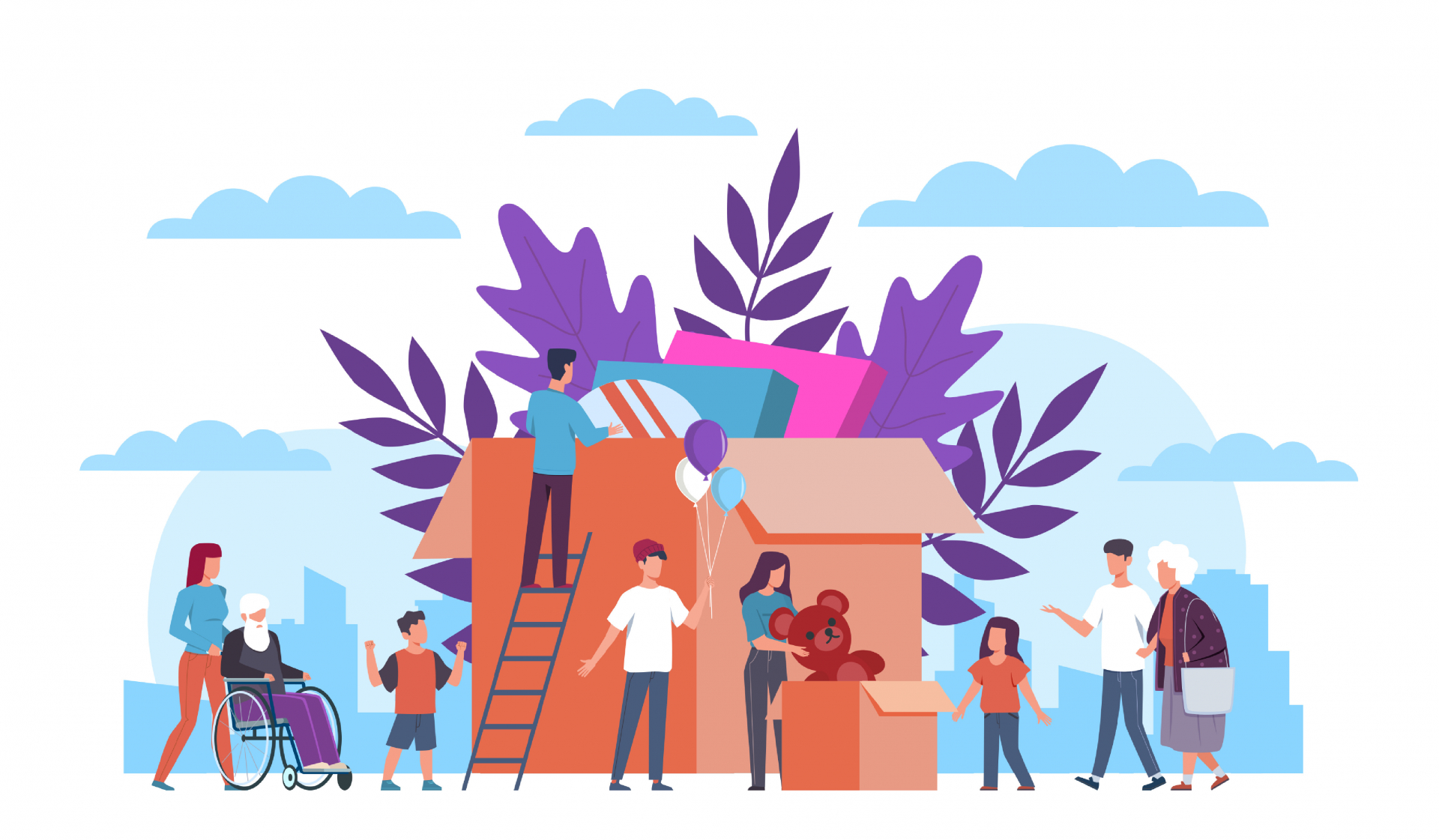 A health app which has been improving lives of older people and newly-arrived migrants in Leeds is vastly increasing its reach and effectiveness, thanks to interactive new features from a fruitful collaboration between Urban Sustainable Development Lab and ESA Space Solutions.
Social isolation has a devastating effect on individuals and the community but the economic cost can also be high – especially for local councils. For instance, the Jo Cox Commission on Loneliness states that disconnected communities could be costing the UK economy £32 billion every year*.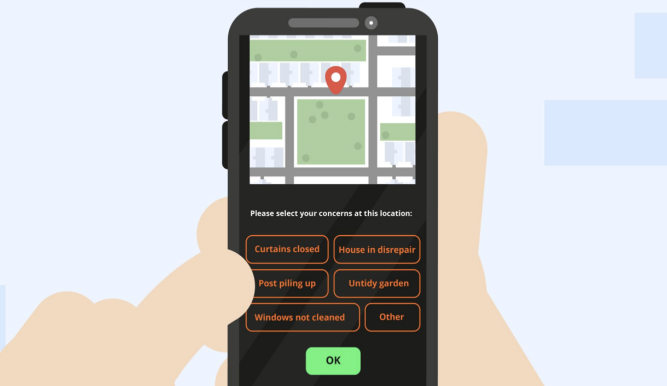 Care View began as a pioneering outreach project by the Urban Sustainable Development Lab (USDL) in 2016 when Leeds City Council were seeking to engage with the 10% most deprived population – individuals 'swallowed up' in the vastness of the city and lost to the multiple challenges of outreach.
The application uses smartphone technology to help detect vulnerable individuals and presents information in the form of accurate, easy-to-read 'heat maps' to frontline healthcare workers across the city.
A promising initial 12-month NHS-funded trial had already highlighted Care View's impact and effectiveness in Leeds. Critically during the trial several new features were identified that would make the app more effective, and so the collaboration with ESA began.
The project's next phase was to be shaped directly by its users with the added value of space technology, gearing Care View towards commercial expansion.
Tap on the heart – help for the socially isolated
"Care View as a solution immediately impressed me," says Antje Vogel, Technical Officer at ESA. "The technical concept is very simple but is combined with an exceptionally intuitive user interface that really makes a difference."
Care View's two main features – a secure heat map of social isolation hotspots, and a signposting tool towards support services, were expanded and enhanced.
"The added features mean users can improve the original dataset based on their assessment as the GNSS (Global Navigation Satellite System) positioning automatically updates the map based on their location," says Antje.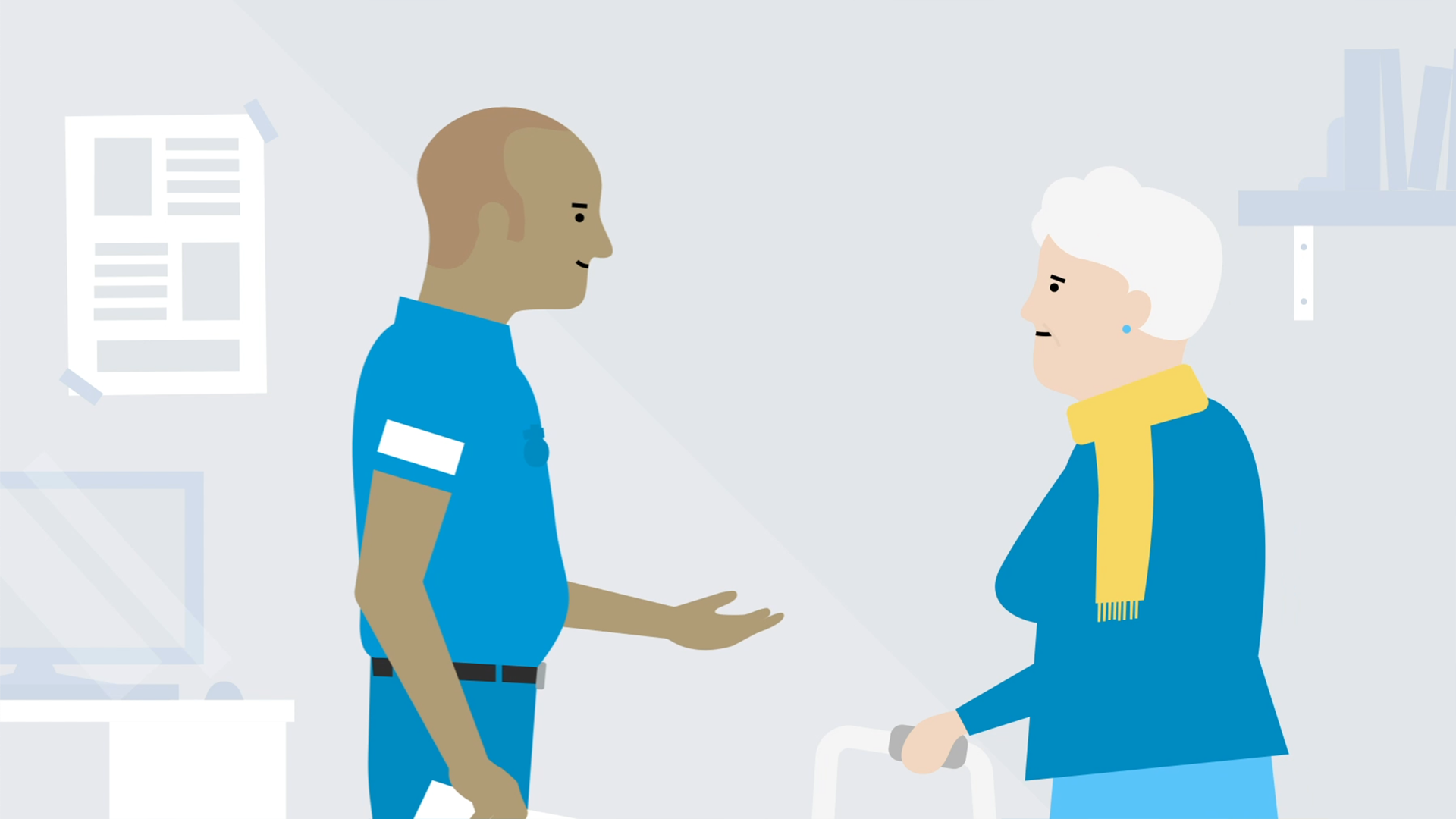 Hotspots can now be graded according to need, with the added ability of differentiating between types of users – radically improving cross-agency collaboration. This includes health workers, the police, third sector organisations and Fire and Rescue services. Users can also leave comments about a hotspot following a site visit – avoiding duplication of effort and ensuring technical dependencies are up to date.
Critically, vulnerable residents can now trust that the signposting information is accurate, as the app is connected directly to the council's database. (Previously an issue when residents reached out only to find the service no longer existed, or had moved with no further contact details) This gives more credibility to frontline workers, who gain enormously from the new features.
"The actionable insights now available to outreach teams and the low operational costs allow cities to efficiently use their resources to find and help socially isolated residents," says Antje.
Abhay Adhikari, Founder of USDL says: "Despite Covid-19 hitting at a vital moment in the project, the team managed to wrap up the pilots, implement all the new features in our customers' live environment and validate they had met the users' requirements.
"ESA offered consistent analysis and perspective, with sensitivity and flexibility. With Antje's support we created meaningful workarounds during the restrictions - such as consultations, focus groups and workshops." Abhay Adhikari, USDL
Despite the difficulties caused by the pandemic, the frontline workers piloting Care View wanted to keep using it. "They were totally committed to this tool – this was a big vote of confidence!" says Abhay.
"Care View really is a people-powered solution!". "We were determined to show social impact cases can become a business case. Working with ESA taught us the importance of revisiting the business model. The situation on the ground is very important when it comes to public health. Everyone is so passionate about what they do, we spent so much time workshopping with frontline teams asking them 'how do you actually work'?"
Care View is now being deployed further in the pilot cities Leeds and Bury and the team are looking to Europe to the roll out the app to other cities – with potential customers already lined up in Italy, Germany and Denmark. The Lab is collecting expressions of interest in Care View for 2021 pilots and rollouts.
ABOUT ESA SPACE SOLUTIONS
ESA Space Solutions is the go-to-place for great business ideas involving space in all areas of society and economy. Our mission is to support entrepreneurs in Europe in the development of business using satellite applications and space technology to improve everyday life. Our programme is designed to provide multiple entry points such as ESA Business Incubation Centres (ESA BICs), ESA Technology Broker Network, and ESA Business Applications programme. Funding typically ranges from 50KEuro to 2MEuro and supports everything from space technology transfer, early stage incubation programs, Feasibility Studies to large-scale Demonstration Projects.
ABOUT URBAN SUSTAINABLE LAB
Urban Sustainable Development Lab is a division of Dhyaan Design. It was setup in 2015 to offer affordable and robust digital solutions to cities who want to address complex social and environmental issues. This includes community safety, domestic violence, public transport and access to cultural heritage. In 2016, the Lab was named one of UK's 50 New Radicals by NESTA and the Observer Newspaper. In 2018, it was named a World Changing Idea by US Magazine FastCompany.


*https://www.ageuk.org.uk/globalassets/age-uk/documents/reports-and-publications/reports-and-briefings/active-communities/rb_dec17_jocox_commission_finalreport.pdf
Last updated at 12 February 2021 - 11:23