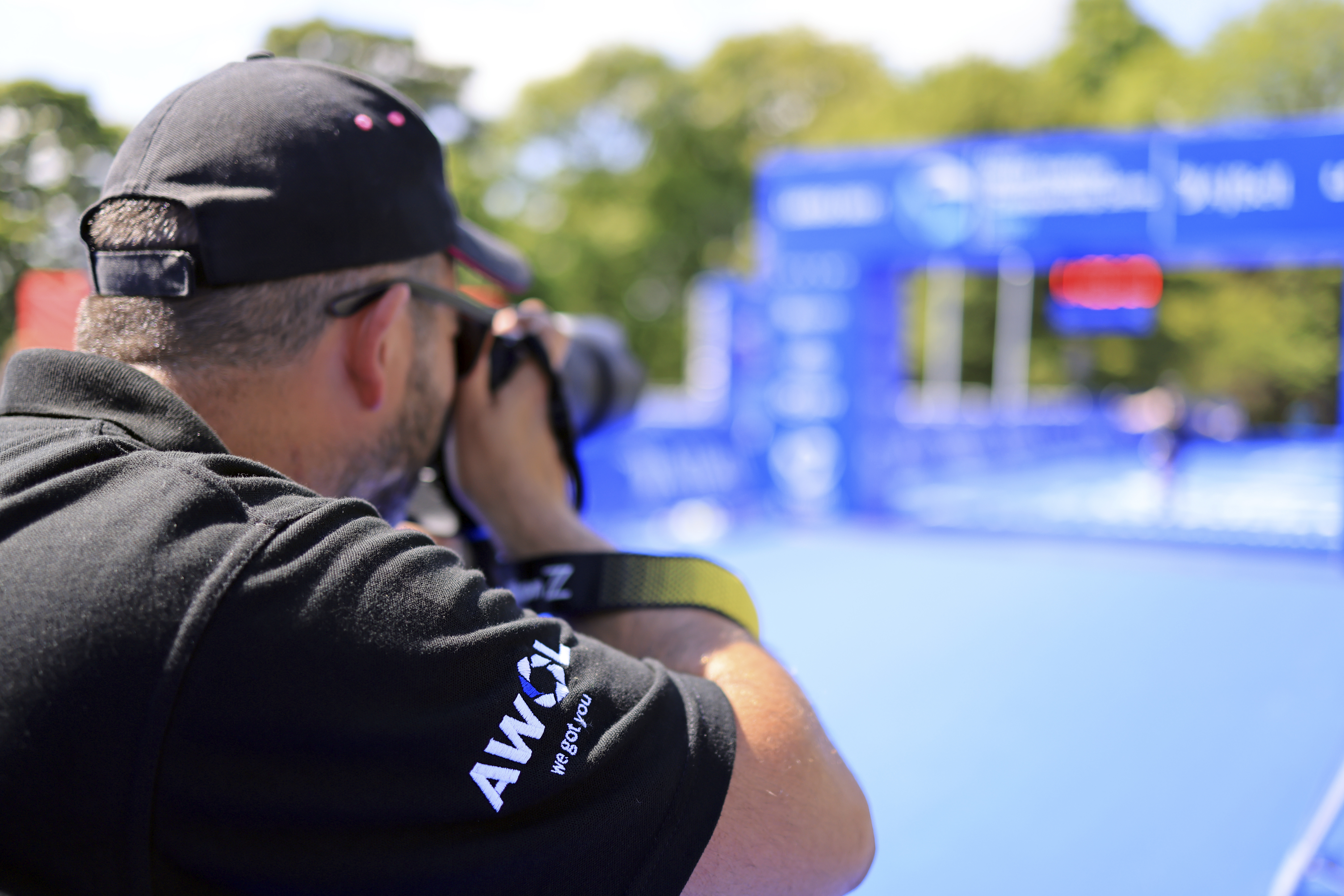 Participants in mass participation sports events, such as triathlons, and their supporters can now receive their photographs within seconds from AWOL Adventure thanks to an ESA Demonstration Project. The satellite-enabled service drastically reduces the time lag associated with processing race images without sacrificing speed, accuracy or quality.
AWOL Adventure, based in Lancashire, UK, ran trials of its new Sports Event Live Photography service during summer 2021, having received funding from ESA in September 2020. Since its first event in June 2021 – the AJ Bell 2021 World Triathlon Championship Leeds, organised by British Triathlon – AWOL has delivered over 1 500 000 quality-controlled images within seconds, removing the typical post-event wait for images.
The Live Photography service has multiple photographers sited around the course, who transmit their photographs via a EUTELSAT satellite link to AWOL. Global Navigation Satellite System (GNSS) is used to provide highly accurate time and location tags for each photo. AWOL then employs its artificial intelligence (AI) image recognition system to identify participants, based on facial and other characteristics, such as gait, plus the athlete's chip and race number.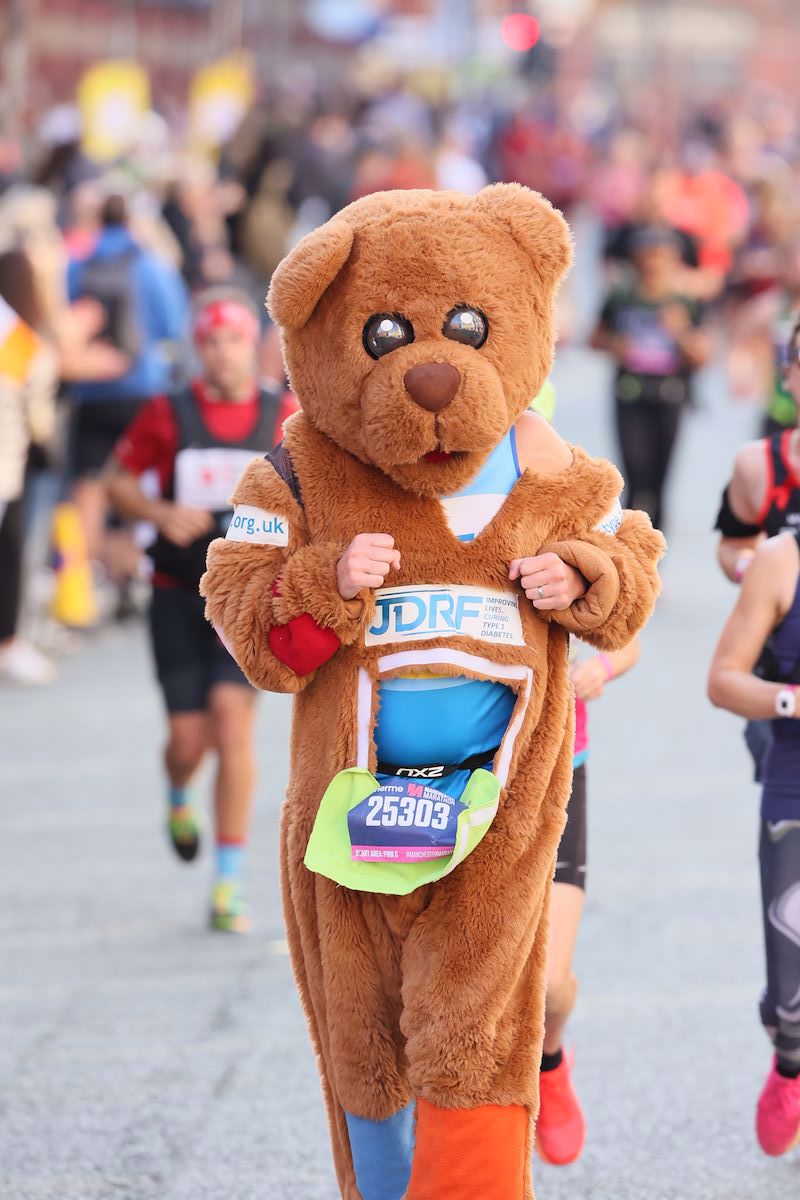 The processed images are sent to people registered as followers of the tagged athlete through push notifications, emails or SMS alerts.
Using satellite communications links avoids service issues associated with sending high volumes of data via mobile communications, such as patchy signals at busy locations and non-existent signals due to terrain. GNSS tagging not only helps associate the photographs with the correct athletes, but also offers links with third party platforms such as Strava.
Speed is of the essence
During the course of the Demonstration Project, AWOL has provided photography services at events of increasing size and complexity as its technology has matured.
The Live service has seen a massive leap in engagement with event photography by participants and their families and friends. During the Therme Manchester Marathon in October 2021, AWOL delivered over 250,000 images to a record number of participants within 8 seconds of them being taken. The result was a 250% increase in post-event engagement and sales.
"Since launching our world-first Live Photography in June 2021, we have gradually embedded the new technology with both large and small sporting events in the UK and Europe," says Rich Burnett, Chief Operations Officer at AWOL Adventure.
"We are rapidly scaling up our technology and are now capable of deploying more than 30 live cameras from anywhere on an event course, regardless of the availability of timing locations and other infrastructure. The satellite communication and GNSS elements are key to making this work, as they let us deliver live photo bundles in real-time to participants and supporters under any conditions. As such, the ESA Demonstration Project funding has been invaluable."
Elena Razzano, Business Applications Engineer at ESA, adds: "Many people take part in large sporting events every year and as well as the buzz of taking part, they are also making memories that they want to preserve through photographs of the event. Now they and their supporters can capture those moments immediately, thanks to AWOL's new technology. This is a great example of how a combination of satellite services can be used together to provide a greatly enhanced service and provide a new business opportunity."
Last updated at 29 April 2022 - 09:38