Knowing exactly where a security or emergency team is located at any given point in time can radically change the outcome of a hazardous situation. By partnering with ESA Business Applications, Belgian deep-tech company Epic Blue has used space assets to add advanced functions to a wearable tactical awareness solution. This upgrade has earned the service the title of 'the WhatsApp of mission critical awareness' by giving the 'right information at the right time'.
With an experienced firefighter in the family, Michael Ilsbroux – one of the founders of Epic Blue – was well-positioned to devise a wearable safety device 'Shyn' that could track colleagues in potentially dangerous or volatile situations. With the launch of the device and its 'Guardian' app – a web-based technology platform and application for smart devices – Epic Blue literally changed the landscape for individuals out in the field, offering enhanced operational awareness and identifying their proximity to potential hazards in real time.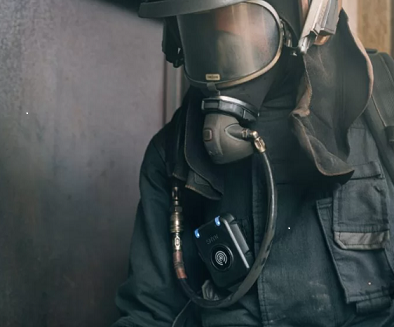 High-performance and highly accurate location intelligence technology
Keen to ensure that their product really had the technical edge, Epic Blue teamed up with ESA Business Applications to hone the service even further, by integrating space and non-space based assets into their existing offerings.
The collaboration saw the launch of the pilot project SenTAct. SenTAct incorporates real-time geo-referenced assets and people management for field tracking to bring the most up-to-date picture for emergency responders.
ESA BASS's Head of Company-led Projects, Francesco Feliciani says: "SenTact enables the seamless location of staff and assets both outdoors and indoors. It can sense if someone out in the field falls, stops moving abruptly, crosses 4D geo-fences or reaches maximum exposure times to certain operational environments."
The pilot project also enabled the provision of mission intelligence, such as maps, imagery, customer site plans, mission graphics and points of interest. Staff were able to interact by geo-tagged messaging via text, voice, or images, and could add annotations with timely information about local terrain – enhanced functions leading to the positive comparisons with WhatsApp.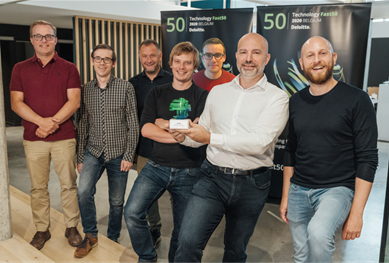 To improve on the original guardian product multiple data themes were also included – such as vehicle locations, biometrics, building CAD (computer aided design) drawing integration, drone feeds, cadastre (a real-estate data application) street maps, and weather sensors.
Space added value
Besides the obvious integration of GNSS in their solution (with Galileo's global satellite navigation system critical for accurate and reliable positioning) a variety of Earth Observation data is used – plugging in the Epic Blue seamless location service to augment the location data of teams in the field.
Pilot user the Belgian Red Cross reported a high level of satisfaction while using the service operationally to support the medical team at the Belgian Grand Prix in summer 2022.
CEO and co-founder of Epic Blue, Michael Ilsbroux, says: "In the last few years, we've convinced quite a few large customers to rely on our solution. These include Umicore, GSK, Croix Rouge, Shell and Safran. In 2022 we raised €1m in seed investments from our existing investors, as well as adding SPDG as a new investor."

Commenting on the collaboration between ESA and Epic Blue, Nicolas Helssen, ESA Business Applications former Ambassador for Belgium, says: "It's inspiring to see how Michael's vision has evolved from the very early thoughts of developing a plug-in-platform for different sensors, to actually creating a wearable solution from scratch, and then building an entire software platform around it. It's a testament to the team's creativity, and to the partnership with ESA – whose support was vital in helping validate SenTAct from an operational and technical perspective."
Aiming for the moon
There are now plans afoot for using the device for future moon exploration missions – the extreme lunar environment offers challenges in positioning and wayfinding for both human-operated and robotic systems. For example, an astronaut suit equipped with a wearable device could track and communicate its position without the need for beacons or a local lunar global navigation satellite systems network…
It looks like the future could be Epic!
Last updated at 18 July 2023 - 11:24