The European Space Agency (ESA) and Public Safety Communication Europe (PSCE) are working together to support the emergence of space-based applications in the domain of public safety. Having jointly signed a Memorandum of Intent (MoI), the organisations will join efforts to support the emergence of applications that leverage on secure satellite communications for addressing the needs of blue forces. ESA will launch a funding call early in 2022 to invite companies to develop and demonstrate digital services that are enabled by secure satcom solutions for addressing the urgent needs of public safety operators.
Security in space and on Earth are inextricably linked. The deployment of advanced satellite systems and their safe circulation in space are crucial for resilient and secure connectivity on Earth. As set out in its recently released vision for European space activities, ESA is stepping up its efforts to enable Europe to address new safety and security user needs to make sure that our space programmes continue to be at the service of all citizens through Agenda 2025. ESA's Strategic Programme Line "Space Systems for Safety and Security (4S)" combines both to include applications within disaster preparedness, response and resilience, situational awareness, assessments of damages, navigation-based services for tracking and coordinating rescue forces on-site and for emergency vehicles.
Through its ARTES (Advanced Research in Telecommunications Systems) programme, ESA is forging strong links between institutions, industries, and business to leverage the capabilities of space to drive digital services.
"I'm pleased to be working with PSCE to realise the potential of space to drive commercial solutions for secure satellite communication in public safety. This is a great example on how ESA is promoting the use of space technologies and applications to address safety and security needs expressed by the organisations operating in this domain. This collaboration will pave the way to the ESA Rapid and Resilient Crisis Response (R3) Accelerator," says Rita Rinaldo, Head of the Partner-led and Thematic Initiatives Section, ESA Space Solutions.
Call For Proposals
ESA and PSCE will launch a call for proposals in Q1 2022. It will invite companies to submit proposals for demonstration projects showcasing the value of innovative space-based downstream services and solutions in the public safety domain. The services shall demonstrate innovation in connection to enhanced secure communications in combination with the ongoing digital transformation, which has allowed the opening up new opportunities for the public safety sector, leading to the emergence of new concepts and solutions to tackle safety and security challenges with innovative solutions. Solutions are expected to address the needs identified by public safety stakeholders including fire brigades, law enforcement, emergency services, and civil protection. The projects will be co-funded through the ARTES 4S and Space Solutions programmes of ESA.
"We are very happy to cooperate with ESA to help address the challenges public safety stakeholders face through improving secure satellite communication. We are looking forward to the proposals," says Monika Büscher, President of the Board of the PSCE Forum.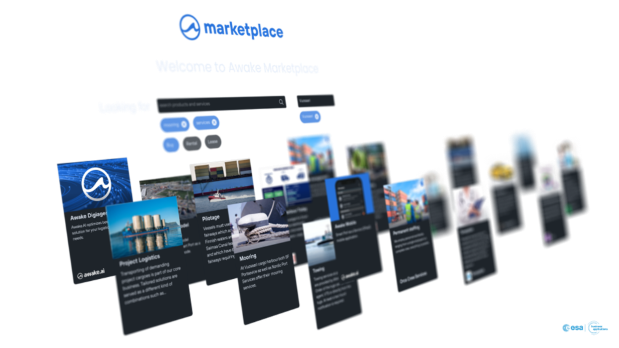 Last updated at 09 December 2021 - 09:59