Paris Space Week took place virtually for the first time this month. The exhibition provided a great opportunity to shine a spotlight on European space-related start-ups via the ESA BIC Challenge and to present the ESA Space Solutions network.
ESA BIC Nord France, in partnership with ESA Space Solutions, organised the ESA BIC Challenge, which took place on 9 March. This gave a chance for space-based start-ups to pitch to a jury made up of representatives from ESA Space Solutions, ESA Phi-Lab, ESA BIC Bavaria and ASTech Paris Region. Ten European start-ups presented their solutions in front of the jury and trade participants attending the show, providing the start-ups with an ideal opportunity to gain some visibility.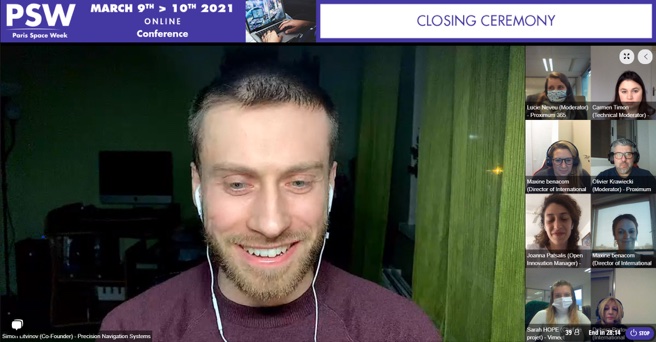 The jury decided to award first place to the ESA BIC Estonia incubatee Precision Navigation Systems. CEO Simon Litvinov and his start-up seduced the jury on three main criteria: the originality of the innovation, the business opportunities and the presentation. Precision Navigation Systems is building sustainable global navigation satellite system (GNSS) infrastructure and correction services. Its main product, Stargate RTK, provides GNSS corrections for robotics, drones and IoT applications.
Stargate RTK aggregates multiple GNSS public and commercial correction services and provides access to them through a single interface. In addition, Stargate RTK provides value-added data tailoring services for innovative market applications such as unconventional protocols and data format support, and GNSS observation upsampling.
The benefits of ESA BIC incubation
Precision Navigation Systems have benefited from incubation at ESA BIC Estonia as it enabled the start-up to grow the business while it developed the program. "During the ESA BIC Estonia incubation, we came a long way and even had to pivot our business model at one point. ESA BIC gave us the support we needed, providing credibility, funding and access to mentors and the ESA network," says Simon Litvinov, CEO of Precision Navigation Systems.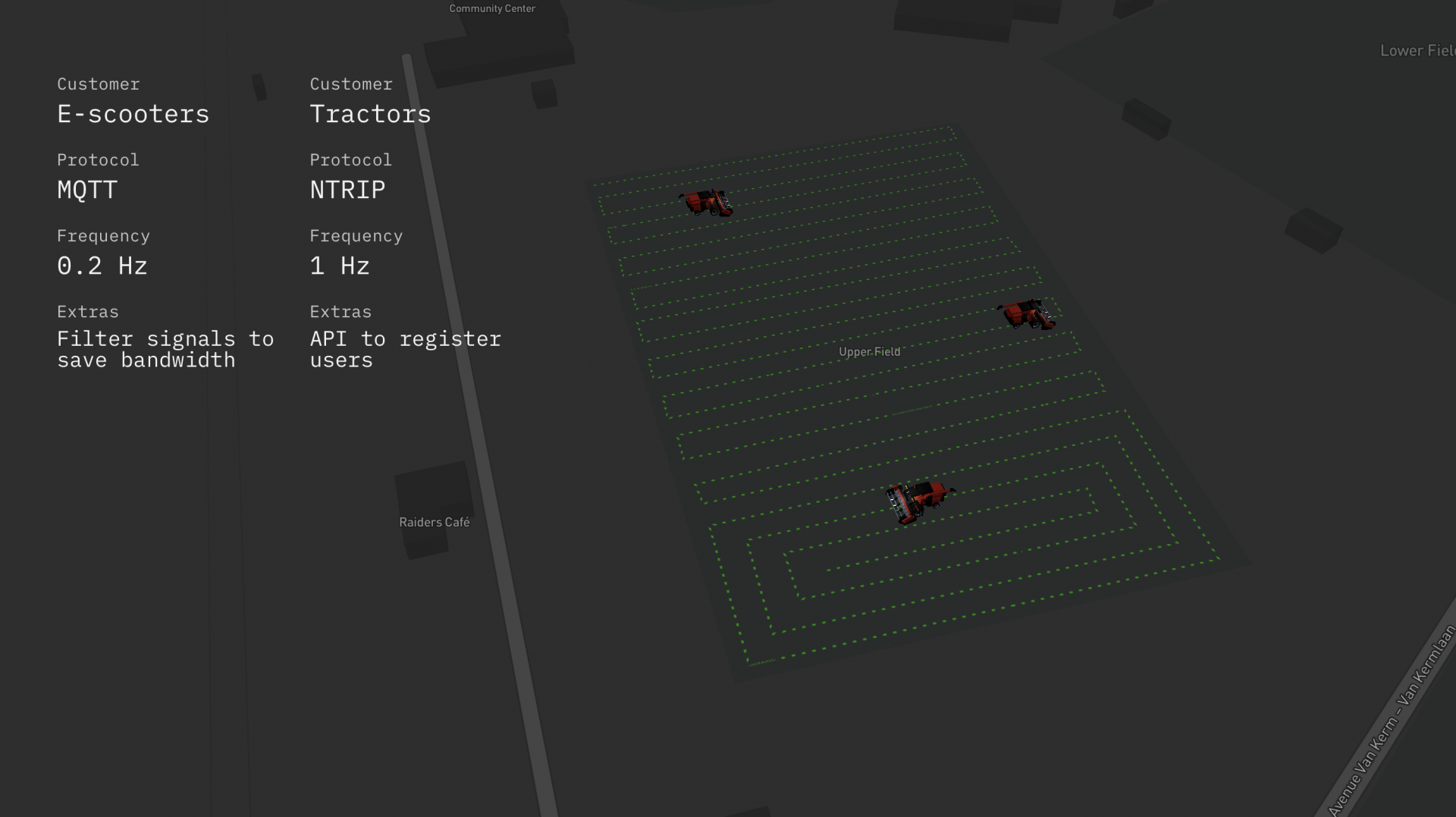 Being announced as the ESA BIC Challenge 2021 winner will strengthen the Estonian start-up's position in the space sector. "Paris Space Week, and especially the ESA BIC Challenge, brought us recognition, together with a positive emotional boost and the PR we need during our intensive sales activities," adds Simon Litvinov.
Presenting the ESA Space Solutions Network
Paris Space Week also provided an opportunity to present the world's largest ecosystem for space-related start-ups, which is led by ESA. ESA BIC Nord France organised a 45-minute session dedicated to displaying the role of ESA in space entrepreneurship, with a focus on what ESA Space Solutions offers. Three ESA Business Incubation Centres (ESA BICs) – ESA BIC Bavaria, ESA BIC Northern Germany and ESA BIC Nord France – illustrated the strength of this innovative space ecosystem by explaining how they support start-ups in their region. Finally, the Earth observation department of ESA, ESA Phi-Lab, highlighted how it accelerates the business of start-ups using Earth observation data.
ABOUT ESA SPACE SOLUTIONS
ESA Space Solutions is the go-to-place for great business ideas involving space in all areas of society and economy. Our mission is to support entrepreneurs in Europe in the development of business using satellite applications and space technology to improve everyday life. Our programme is designed to provide multiple entry points such as ESA Business Incubation Centres (ESA BICs), ESA Technology Broker Network, and ESA Business Applications programme. Funding typically ranges from 50KEuro to 2MEuro and supports everything from space technology transfer, early-stage incubation programs, Feasibility Studies to large-scale Demonstration Projects.
Last updated at 13 April 2021 - 09:24