Following incubation at the ESA Business Incubation Centre (ESA BIC) in Switzerland, start-up ClearSpace has been awarded a contract by ESA to launch the first mission to remove space debris. The ClearSpace-1 mission is planned for 2025, spearheading a movement to tackle the growing problem of space debris as the satellite market booms.
Space debris is an increasing problem, with hundreds of satellites now being launched every year to provide global communication and Earth observation services. In 2019, ESA-operated satellites alone had to conduct 21 debris avoidance manoeuvres. Such actions are likely to increase as there are over 3000 functioning satellites in orbit and similar numbers of defunct ones, with more than 28 000 debris objects regularly tracked in orbit.
ESA has long recognised the need to tackle the issue of space debris. The concept of a commercial debris removal mission was approved in November 2019 at the Space19+ ESA Ministerial Council session and ESA signed the service contract a year later with the consortium led by ClearSpace. This is part of ESA's active Debris Removal/In-Orbit Servicing (ADRIOS) project within ESA's Space Safety Programme.


ClearSpace missions will use robotic arms to capture space debris and then together they will burn up on re-entry into the Earth's atmosphere.
From start-up to space debris removal service
ClearSpace was founded in 2017 as a spin-off from the Ecole Polytechnique Fédérale de Lausanne (EPFL) Space Center, a research facility that has been developing active space debris capture and removal technologies since 2012. ClearSpace was incubated at ESA BIC Switzerland from January 2018 to December 2019.
"According to Luc Piguet, CEO and co-founder of ClearSpace, the company was only initiated after being accepted to ESA BIC Switzerland as the two founders saw the potential to create the space company with the available support of the programme," explained Dr Nanja Strecker, Managing Director of ESA BIC Switzerland / ETH Zurich.
"The founders pursued their vision with great enthusiasm and energy, overcoming many obstacles to make ClearSpace what it is today. ESA BIC Switzerland is very proud that the first Swiss prime contractor is an alumnus from our ESA BIC."


Frank M. Salzgeber, Head of ESA's Innovation and Ventures Office, said, "There is no reason why significant space missions should only be run by large, established companies. Expertise, new ways and innovation are what is important. ClearSpace is a great example of how the support received during incubation at an ESA BIC can enable a start-up with both of these to achieve significant success in a relatively short space of time."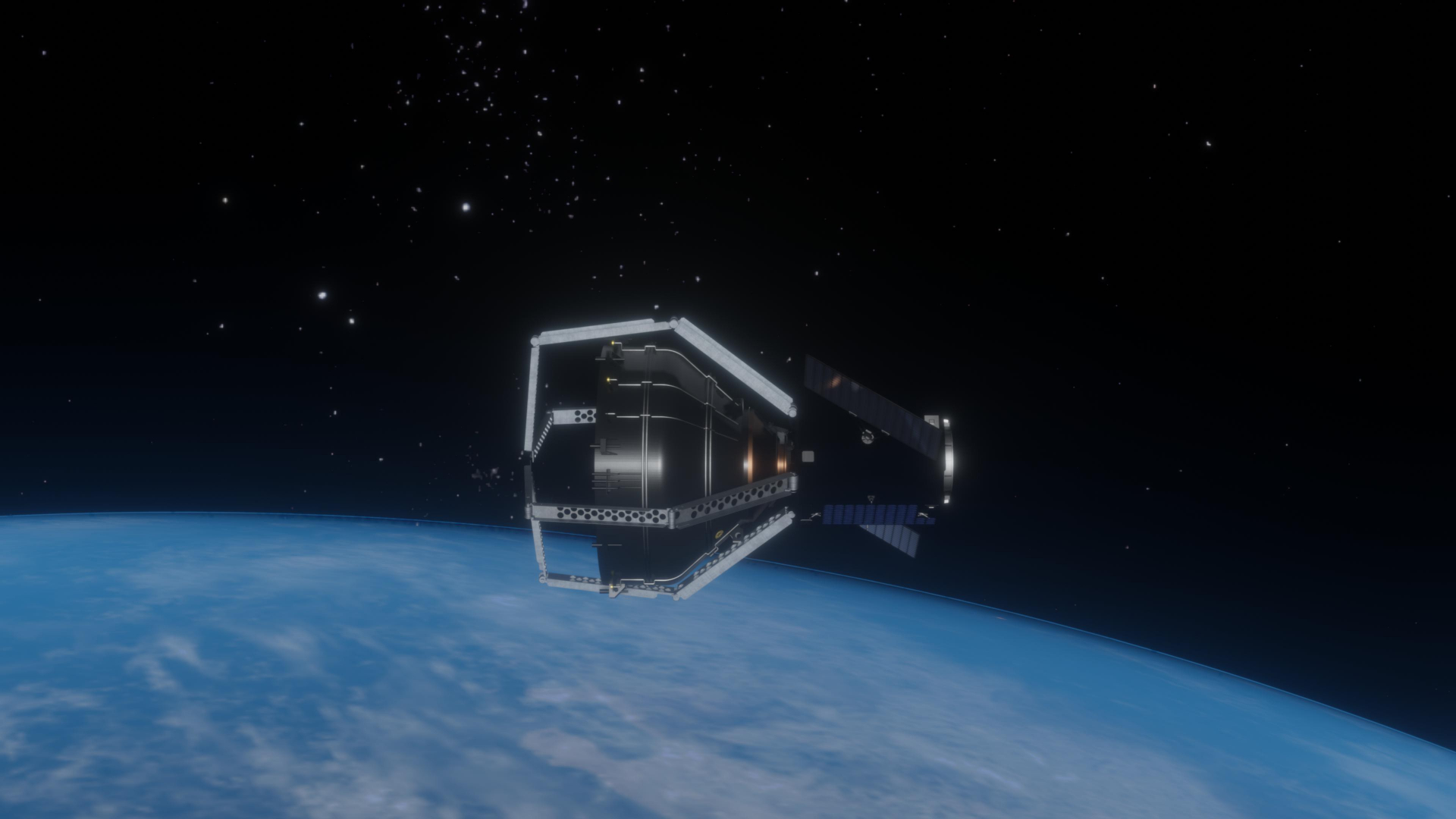 Affordable in-orbit servicing
The ClearSpace-1 mission is targeting the conical upper portion of a Vega Secondary Payload Adaptor (Vespa), which was used to deliver satellites into space and is itself approximately the size and mass of a small satellite. The ClearSpace-1 chaser will use robotic arms to capture Vespa, which is no longer controllable from Earth, and both will then burn up harmlessly during a controlled re entry into the Earth's atmosphere.
The mission is not a one-off, however. "ClearSpace-1 will remove a debris item from orbit for the first time, but our overall objective is to bring down the cost of sustainable space operations and build up our capabilities for future commercial in-orbit services," said Luc Piguet from ClearSpace.
"In collaboration with ESA we will demonstrate core technologies for in-orbit servicing and deliver the complete value chain of 'removal as a service', keeping a firm eye on recurring services and design costs."
The Kessler syndrome highlights the need for sustainability
As long ago as 1978, NASA scientist Donald J. Kessler proposed a theoretical scenario in which the density of objects in low Earth orbit (LEO) would reach a point at which any collision between two objects would lead to an unstoppable cascade of more collisions.
When fragments get too small, they can be undetectable from Earth. However, they can still cause significant damage to satellites we depend on for everyday services – and continue the exponential growth of debris. By the time we detect a Kessler syndrome occurrence, it could be too late to recover.
Piguet commented, "Today it has become evident that we have to rethink space operations if we are serious about building the future we hope for. Sustainability has to be embedded in core operational concepts. Our space operations of tomorrow need to be space neutral."



ABOUT ESA SPACE SOLUTIONS
ESA Space Solutions is the go-to-place for great business ideas involving space in all areas of society and economy. Our mission is to support entrepreneurs in Europe in the development of business using satellite applications and space technology to improve everyday life. Our programme is designed to provide multiple entry points such as ESA Business Incubation Centres (ESA BICs), ESA Technology Broker Network, and ESA Business Applications programme. Funding typically ranges from 50KEuro to 2MEuro and supports everything from space technology transfer, early stage incubation programs, Feasibility Studies to large-scale Demonstration Projects.
Last updated at 18 March 2021 - 09:11