On 16th of October, ESA hosted a presentation & workshop session for the ten start-ups that are part of the Space Camp's Second Accelerator programme.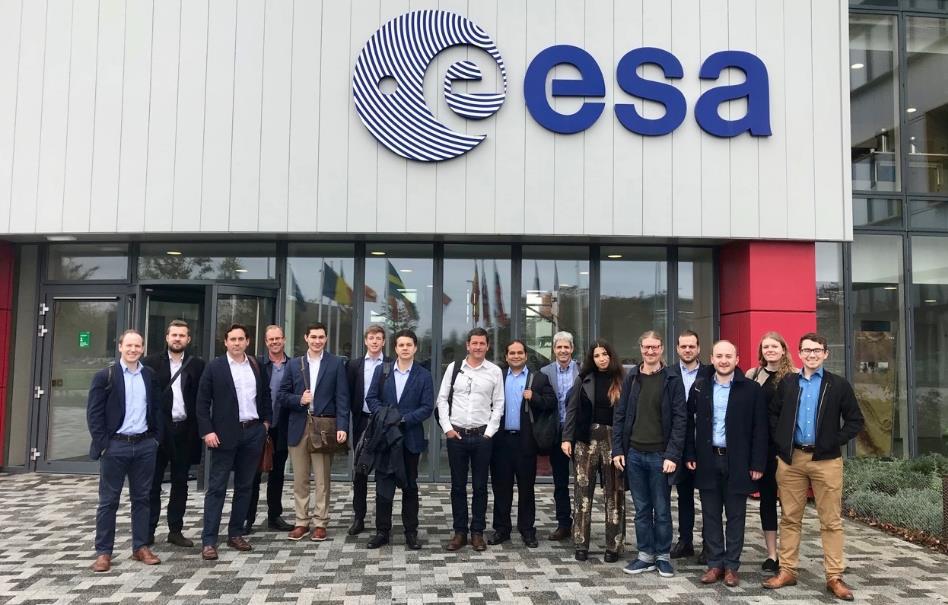 Backed by the world's only SpaceTech Venture Fund, Seraphim Capital's Space Camp programme is dedicated to the rapidly growing SpaceTech start-up sector. Following a first successful cohort, ten new start-ups were chosen for the nine-week intensive programme, to accelerate the commercial viability of their project and validate their technology readiness.
With a focus on preparing their final pitches, the companies spent last Tuesday visiting ESA and the Satellite Applications Catapult at Harwell Campus. The day was kicked off by Jason Maroothynaden, Business Broker at ESA, and was followed by talks from key speakers from ESA and UK Space Agency covering such topics as:
ESA's role in bringing space technology down to Earth; the current state of the Space Industry; future trends in space; ESA's programme of Advanced Research in Telecommunications Systems (ARTES); and
How to collaborate with the UK Space Agency.
The day continued with 1:1 sessions where the start-ups got the chance to speak in-depth about how they might be able to work with, and be supported by, ESA and the UK Space Agency.
In the afternoon, the companies made their way across the campus to the Satellite Applications Catapult where they had the opportunity of seeing demonstrations of the kind of applications that the organisation supports, followed by further sessions delving into potential collaborations with the Catapult.
What's next?
On 20th of November 2018, the Space Camp start-ups have been invited to Inmarsat's Headquarters in London for their Investor Day, to mark the end of the nine-week programme. The pitching sessions will be a great opportunity to connect with a wider network of investors and corporate partners including ESA, Dentons, Rolls-Royce, Cyient, Inmarsat, Airbus, SSTL, Telespazio, UK Space Agency, Capital Enterprise and the Satellite Applications Catapult.
If you are a Space Camp Partner, a potential investor or a member of the press and would like to register for the event, click here.
About Seraphim Capital
Seraphim Space is a £70m venture fund launched in 2016 focused on the fusion of terrestrial technology and space applications. It is backed by smart capital from leading space companies, with support from ESA and the UK Space Agency.
The fund invests in both downstream & upstream opportunities, along with technologies that rely on satellite data such as drones and the Internet of Things, or which have potential space applications such as artificial intelligence, robotics and nanomaterials.
About ESA Business Applications
As part of ESA's programme of Advanced Research in Telecommunications Systems, ESA Business Applications empowers new commercial service developments through zero-equity funding and support to businesses, in the areas of technology, project management, partnership building and investment readiness.
Since the programme's inception in 2008, ESA Business Applications has invested more than €200M in over 500 business ideas, addressing markets in industries worldwide. Funding typically ranges from 60kEuro to 2MEuro and supports everything from early stage feasibility studies to large-scale demonstration projects.
Related Pages
Last updated at 30 October 2018 - 10:35