Travellers in the UK are enjoying quicker and cheaper journeys while also cutting carbon emissions thanks to a new public transport app backed by the European Space Agency (ESA).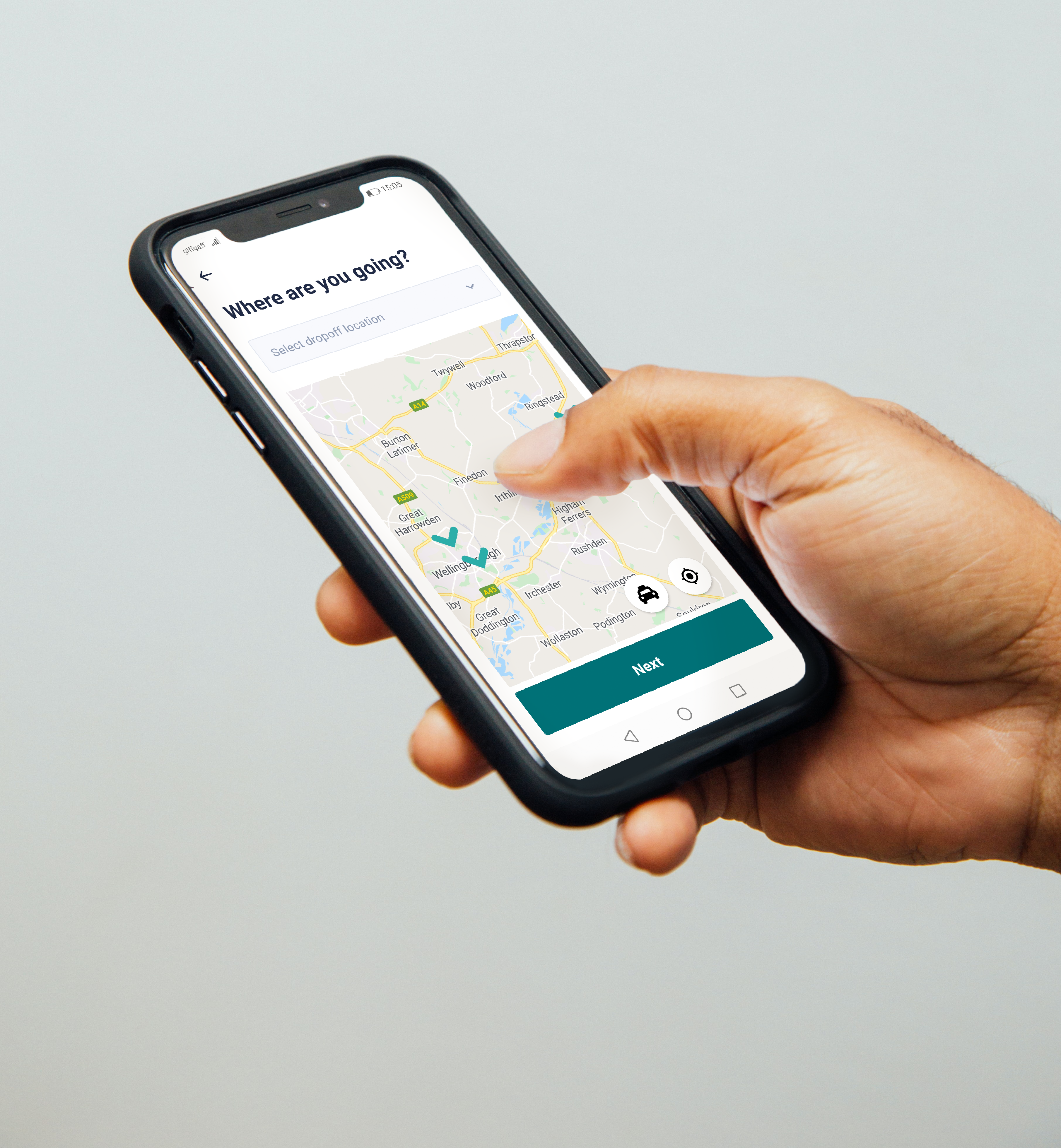 Everybody knows that you can sometimes wait a long time for a bus and then three come along at once. Or even worse, the service is cancelled or non-existent. UK-based start-up, Tandem is making such a tedium a thing of the past with its on-demand transport app, launched in September 2020 and backed by ESA Space Solutions alongside the UK Space Agency and the Department for Transport.
In an example of how green technology is being increasingly underpinned by space-based assets, the app uses satellite data to create personalised journeys. Users enter information on their whereabouts, their preferred pick-up time, and their destination, effectively creating a customised shuttle service. Whereas traditional public transport routes despatch vehicles to a timetable, Tandem sends an appropriate vehicle to the pick-up point only when requested, increasing efficiency, and reducing costs. Tandem also covers areas where no public transport alternative exists, tailoring to towns and small cities, allowing people to get to their place of work or to visit out-of-town family or friends, all the while leveraging business partnerships with local partners to provide attractive rates to passengers.
For one person a car will be despatched, but for larger groups and on frequent routes a people-carrier or minibus can be used. Journeys can also be combined to pick up and drop off multiple passengers en route. This avoids unnecessary carbon-emitting trips which contribute to climate change. And because vehicles are only sent when required, costs can be matched to those of existing bus services, with customers paying through the app. The app also allows passengers to track their vehicle and journey time using space-based positioning.
Tandem was founded in 2019 in Wellingborough, Northamptonshire and has received further backing from venture capital investors Ascension Ventures and Sustainable Ventures. The app's pilot project was carried out with the backing of the ESA's Business Applications Programme.
Rita Rinaldo, Head of the Partner-led and Thematic Initiatives Section at ESA Space Solutions said: "While many innovative emerging services are primarily targeting populous regions, ESA Space Solutions is pleased to support Tandem in tackling the so-called 'transport-poverty' affecting small towns and cities. The demonstration project showcased the ability of this solution to put many people into employment, unlock latent demand for taxi, minibus and coach companies and overall improve the quality of life of the citizens of the selected towns in an eco-friendly way."
Tandem's co-founder Tatseng Chiam added: "If you don't own a car, transport outside big cities is expensive, inadequate and increasingly getting worse, preventing people from accessing employment and their social connections. Tandem's solution helps address a significant under-served commercial opportunity, as well as offering a positive impact for our passengers. It also supports our business clients who would otherwise struggle to fill many roles and positions because potential candidates literally can't get to their sites."
Tandem is already being employed by Transport for West Midlands – the body responsible for co-ordinating public transport in the region – and the University of Warwick. It is also used by private-sector employers Royal Mail, fashion outlet Primark and bookseller Waterstones to ferry around their workforces.
The company plans to roll out the technology to other education providers such as schools, especially those in rural areas which struggle to retain pupil numbers. It is also looking to provide services to train stations from remote areas. Routes can be tailored to suit companies' and individuals' needs and can be launched in as little as 48 hours.

Last updated at 22 February 2022 - 17:07