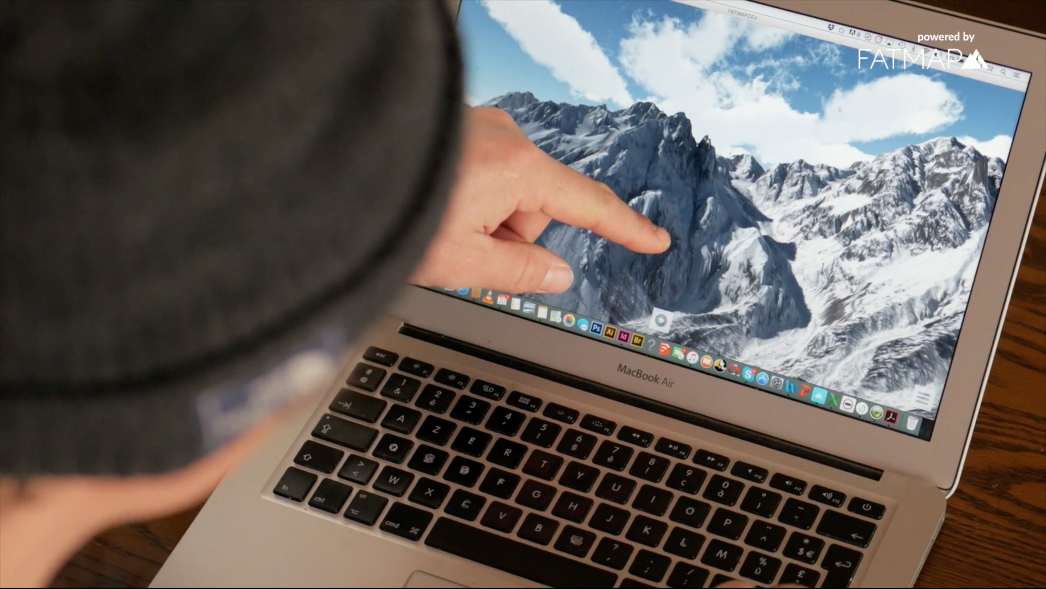 Getting out in the fresh air is more 'in' than ever this year, and with FATMAP's adventure platform, activities in the Great Outdoors have never been easier to plan. With the support of ESA Space Solutions, FATMAP have now added some crucial 'live data' enhanced features, which take the application to new heights.
"Better, safer adventures", FATMAP have boasted since they launched the world's most advanced 3D outdoor map. This adventure platform for web and mobile means hikers, skiers, mountain bikers and trail runners can plan the perfect route, equip themselves like a professional, and then record and share their adventures with the community.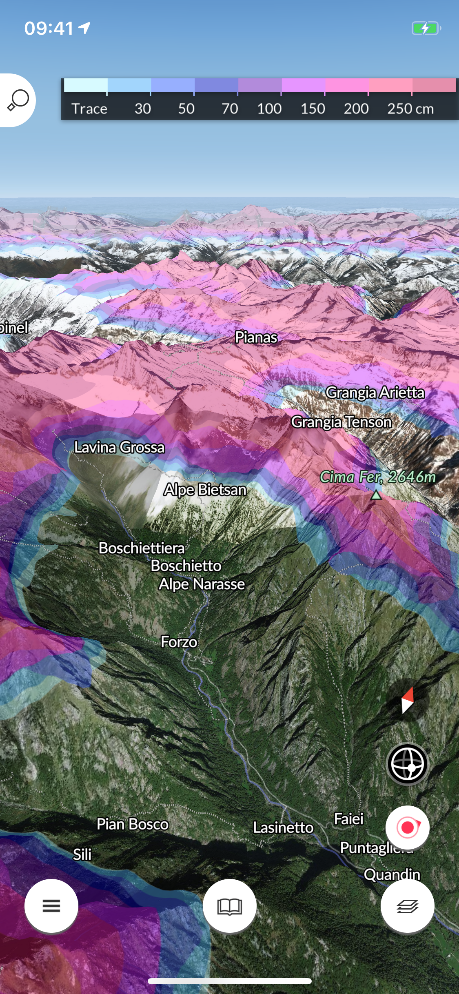 "Whilst explorers of old needed extreme amounts of preparation or often simply strode blindly into the wilderness - at FATMAP we have brought together cutting-edge technologies and local experts to make adventures simpler and safer," says Marcel Düe, Chief of Staff at FATMAP.
Now with the support of ESA Space Solutions, detailed and contextual live information has been added to the app.
Live Lift and Piste status, Snow Coverage and WebCam
"Having up-to-date data in the palm of your hand even if you don't have Internet connectivity can make a critical difference in enjoying an exhilarating but safe adventure," says Francesco Feliciani, Head of the Companies-Led Projects Section at ESA. "The team have made use of a range of satellite data to create new features including game-changing real-time snow conditions such as snow depth, fresh snow and snow forecasts as well as live resort status updates including which lifts and pistes are open or closed.
"I myself am a ski enthusiast and use FATMAP, which has literally saved me a number of times from being stranded at the end of the day in some remote corner of a ski resort I was exploring with my friends."
The app makes use of data from Earth observation satellites (such as radar-based and high-resolution imagery) to provide the rich digital terrain and surface models producing 3D images as well as the computational mapping overlays including gradient, aspect, flat zones and distance mapping.
"Knowing in advance the type of terrain and conditions helps beginners as well as experienced individuals to plan – making adventures accessible to those who are not experts in reading traditional maps or in the local geography," says Düe. "Webcams are an easy way to get a rough idea of current conditions".
The mobile platform allows users to preload the heaviest data chunks. This ensures that an adventurer who is already outdoors only has to download a small percentage of the overall dataset in order to have access to the most up-to-date information, displayed in a rich 3D context.
Challenges and data engineering
Adding these live features was not without hurdles as the team had to obtain access to local data and then harmonise different data sets in coverage in order to update both the cycle and display. "Ultimately the aim was to be able to offer a consistent user experience based on inconsistent and sparse data. Thanks to ESA's support we have achieved this," says Düe.
Future plans for the global FATMAP platform include the incorporation of more data sets with easier ways for users to contribute; to be rolled out in 2021.
Last updated at 15 December 2020 - 08:24