When building a consortium to develop an IAP proposal, many organisations need help in finding the right partners. In order to make this process easier, ESA is working with Oxford Innovation to help IAP applicants benefit from the international partnership building opportunities and tools that are available through the Enterprise Europe Network.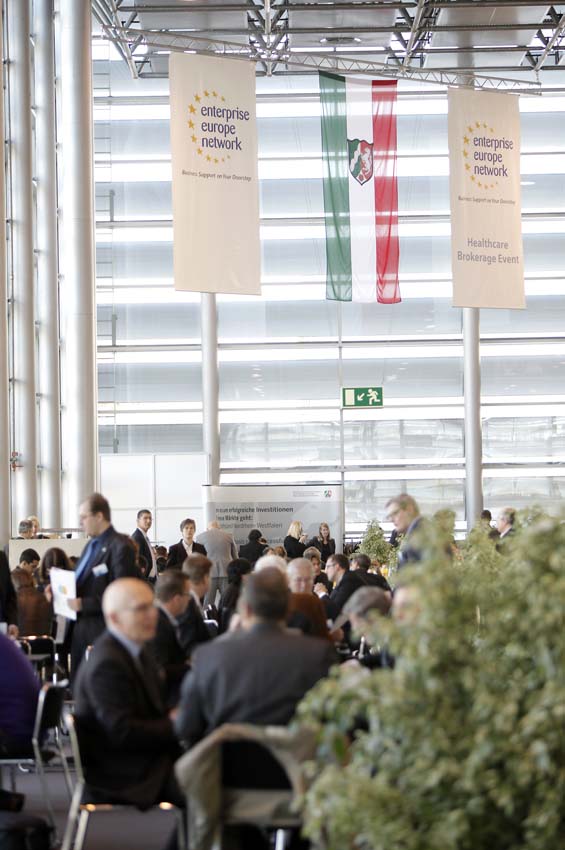 EEN has a database with 23,000 profiles of companies that are looking for business partners, seeking collaborators for R&D projects or offering and sourcing new technologies. The real intelligence of the Network is found in the 3,000 people who work for it as local representatives, spread across 600 local offices and 54 countries. Oxford Innovation being one of these local offices. They are all there to match your technologies and projects with international counterparts and to help you understand and apply for European funding opportunities and finance (for example private debt and equity, guarantees and the European Investment Fund), in order to commercialise innovation.
The key to these services is relying on local knowledge and connections: each EEN representative has a network of contacts with companies in their region and can match them with foreign companies.
One of the main services offered by EEN is international partnering and matchmaking, which can be approached in various ways.
The EEN database can be accessed and searched directly HERE, but note that the key to an effective search is to make use of your local Network representatives, who can provide more details about specific companies and their interests and capabilities. If you search for representatives in your country, you will see that they are structured on regional lines, so large countries will have multiple representatives. This may give you some choice, which can be helpful in establishing rapport with a representative who can really grasp your particular needs.
Companies can also write their own profile outlining their interests and expertise, which will then be uploaded on the database and actively promoted. This can be done by means of newsletters sent to companies who belong to one of the many EEN sector groups, or to target countries, or by sending the details directly to specific companies. All this can be done by the local Network representatives.
Alternatively, the Network can provide you with a list of companies matching your criteria for you to contact yourself.
EEN also assist companies in understanding and accessing various sources of European funding. There are different grants available and EEN can assess your project in order to find the most suitable option for your business and answer questions relating to the application process. EEN can help you find partners for grants you want to apply for which require cross-border collaboration, or find projects that your company can join.
Although focused on the EU.s FP7 and Horizon 2020 programmes, the EEN is also well placed to be a powerful tool for partnership brokering in ESA programmes such as IAP.
The Network also organises numerous matchmaking events. In the business sector this is all about getting a lot of different companies and organisations from a particular sector to meet at an event and then to help them create new national and international relationships.
During these matchmaking meetings, which can be run over 1-2 days, participants can meet potential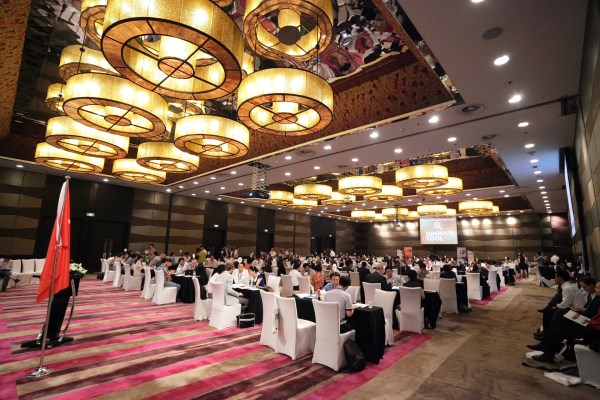 business partners. Meetings are normally arranged in advance and typically last for 30 minutes, which is enough to see if there is potential for future co-operation. Matchmaking is the quickest and cheapest way to build up new contacts in other countries. Most matchmaking events are held in connection with international trade fairs and give your company the chance to meet with other businesses relevant for you.
All these services help companies to build partnerships and fruitful contacts which would be very time consuming to establish on their own.
During the period 2008-2012 EEN has achieved significant successes: over 9,000 business, technology and research partnership agreements were signed including:
3,100 technology transfers, with 39% of partnership agreements originating through the Network.s database, followed by matchmaking events (24%).
3,400 successful FP7 applications / research collaborations, with 56% of partnership agreements originating from participating at matchmaking events and 34% from using the Network's database.
Case studies of companies who have contributed to these numbers and have successfully used and benefited from the EEN's partnering and funding services can be read HERE.
For more information please log onto the EEN database, register your company and above all, contact one of your local representatives. We encourage all partners in ARTES Applications programmes to experiment with EEN and to provide feedback on its effectiveness as a tool for making connections and building partnerships.
For any questions related to the EEN database, please contact:
Oxford Centre for Innovation, New Road, Oxford, OX1 1BY
t. +44 (0) 1865 261480/ f. +44 (0) 1865 261401 / m. +44 (0) 7747 273 826

Last updated at 16 April 2015 - 12:50