Hummingbird Technologies Ltd, who use drone and satellite technology combined with in house algorithms and AI to boost the effectiveness of farming practices, recently presented at two conferences attended by major names in politics, agriculture, technology and business; Prosperity UK and Westminster Food & Nutrition.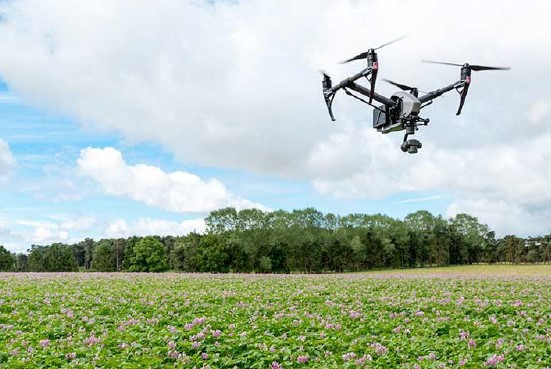 The Secretary of State for Environment, Food & Rural Affairs, Rt Hon Michael Gove MP, said:
"Across the UK there is a wealth of innovative start-ups redefining what it means to be a farmer or a land manager, and how to farm effectively and sustainably. One company, Hummingbird Technologies uses crop mapping to identify problems in drainage, compaction, nutrition, weeds and pests before they become devastating, and it can pre-emptively detect the presence of particular diseases like potato blight and blackgrass."
Hummingbird have also featured widely in the press lately, including articles in Farmers Weekly, The Times, The Sunday Times, Agfunder, Medium and BQ Live (links below).
Hummingbird have a team of 40-50 CAA-qualified drone pilots – many farmers and junior agronomists – that fly over crops and capture image data using state of the art multispectral cameras. The data is sent to its cloud-based platform, where Hummingbird's expertise comes into play. Its 23 strong team of tech wizards includes data analysts, image processing experts, software engineers, machine learning specialists, remote sensing professors and bioinformatics whizzes recruited from around the globe.
Its advisory board now includes the head of Google UK and farming giant Velcourt's technical director, Keith Norman, with its mission to take a farmer's crop imagery data and produce something that can directly influence management decisions in real time.
Hummingbird's focus in the coming months is on their product offerings, recently adding Green Area Index Mapping Machine Learning to their catalogue. The benefits of which include: Accurately measuring GAI of entire fields; Targeted variable rate application of nitrogen and PGRs to optimise crop performance; Accurately defining the number and timing of nitrogen splits to each field; Determining whether a PGR will be cost effective through post-Winter mapping and; Access targeted variable rate nitrogen maps just 24 hours post flight.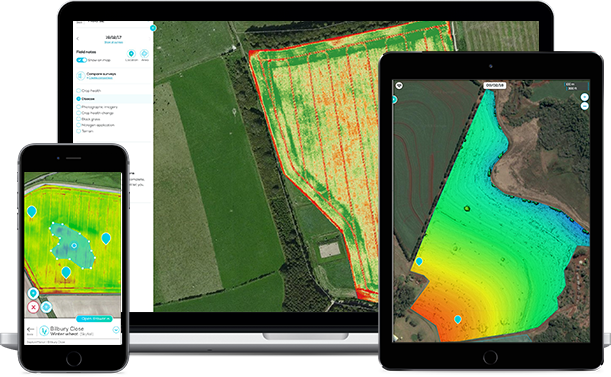 Last updated at 16 April 2018 - 20:28