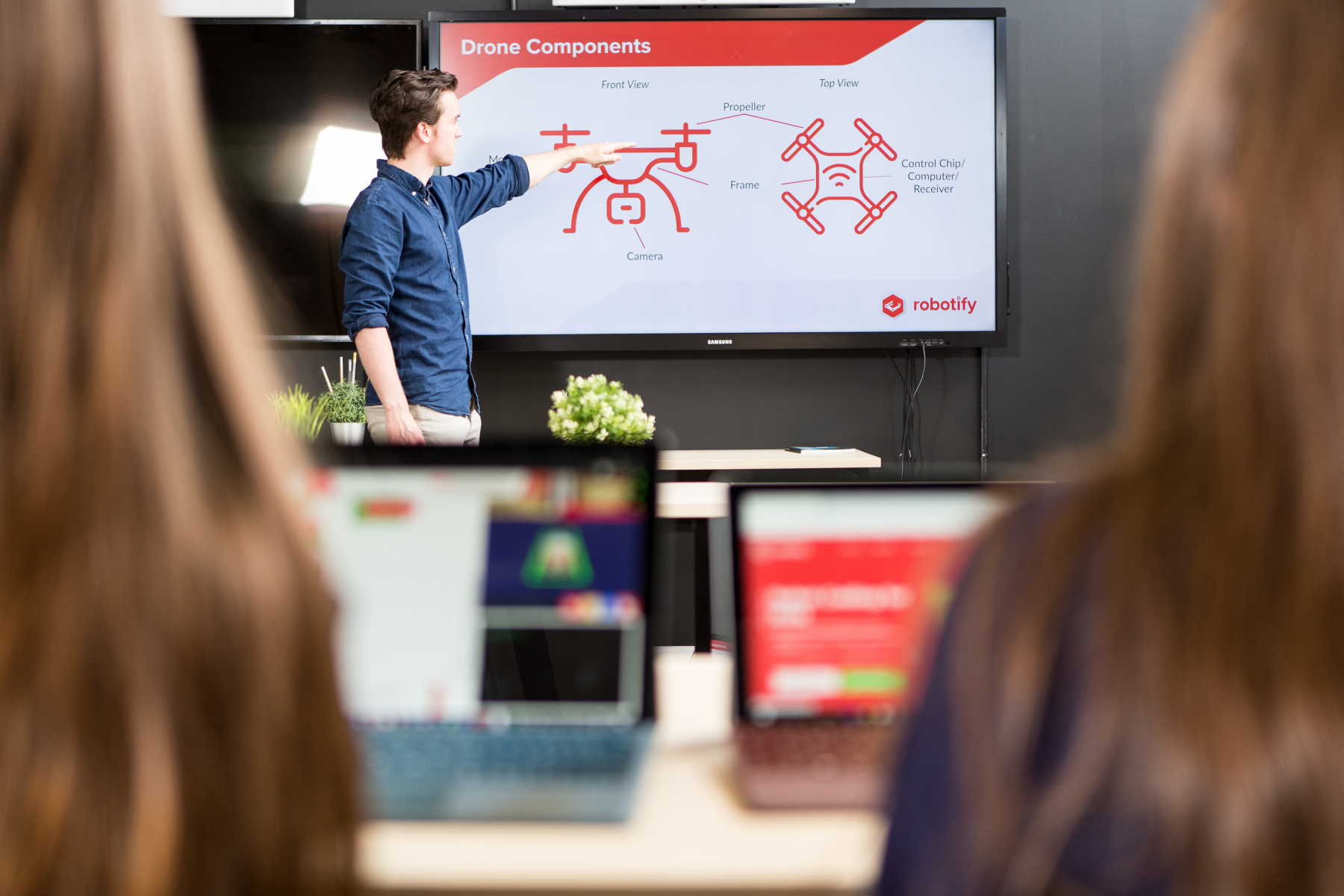 With the help of ESA Demonstration Project funding, Robotify developed an advanced in-browser physics engine. The Robotiphy Severus engine is pioneering the in-browser 3D simulation space and making education in coding and robotics more accessible.
In 2015, high school students Adam Dalton and Evan Darcy realised that programming wasn't being taught in most schools and when it was, it was seen as being something difficult or daunting. They embarked on a mission to make coding and robotics affordable, accessible and fun.
They created Robotiphy , a virtual simulation software in which students have their own personal fleet of robots that they can access online anytime, from any device, anywhere in the world. Students learn how to programme their robot companions to complete missions in high-fidelity simulations of real-life environments.
The life-like in-browser simulations in Robotify are powered by software developed with an ESA Demonstration Project, which began in October 2020. The software pulls Digital Elevation Models (DEMs) and Earth observation (EO) data straight into Robotify's in-browser engine – Robotiphy Severus – and physics enable them.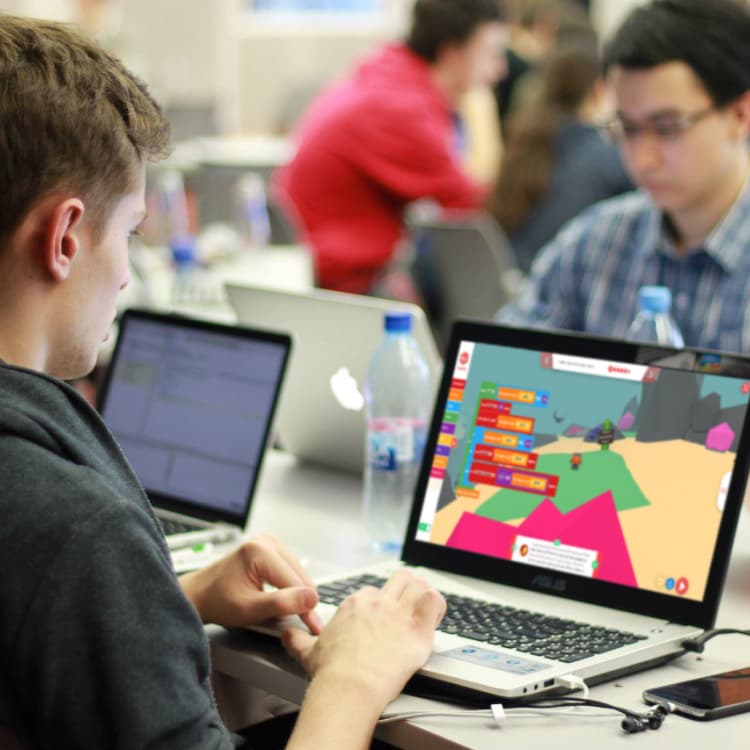 "People don't want to download clunky software packages on their devices with bad user experience. In order to make robotics and space technology accessible at scale it must be accessible across all devices. Our unique engine enables this innovation by uniquely providing fully native in-browser simulations with no downloads needed" said Adam Dalton, CEO of Robotify.

"Robotiphy Severus engine is an excellent example of how space assets integrated in a state-of-the-art platform can support educational applications in remote areas through digital twin technology", commented Mina Syriou, ESA's Project Manager.
Robotify was launched in 2016 and has so far been used in over 1000 schools with 100,000 users to date. Students using Robotiphy can put their coding skills to the test and compete against other students around the world in a virtual robotics competition called Roboduel.
The Ireland-based company has grown exponentially in the last year thanks to ESA's support. It has more than doubled its staff count, and partnered with large, innovative corporations such as Steve Wozniack's WozEd. Wozniack is set to head the speaker line-up at Robotify's first virtual expo, on 26 September 2021.
Testing fidelity and simulating Mars
ESA funding is now enabling Robotify to test the fidelity of the simulations. Following a drone landscape survey of a test area, Robotify will pull the DEM and EO data from the same area and compare the results.
Robotify also plans to simulate an environment on Mars by pulling DEM data of the planet into Robotiphy Severus before adjusting for the planet's gravity and physics. This will create an extraordinary extra-terrestrial environment for students using Robotiphy, as well as potentially being of use in space exploration.
Last updated at 03 September 2021 - 15:50