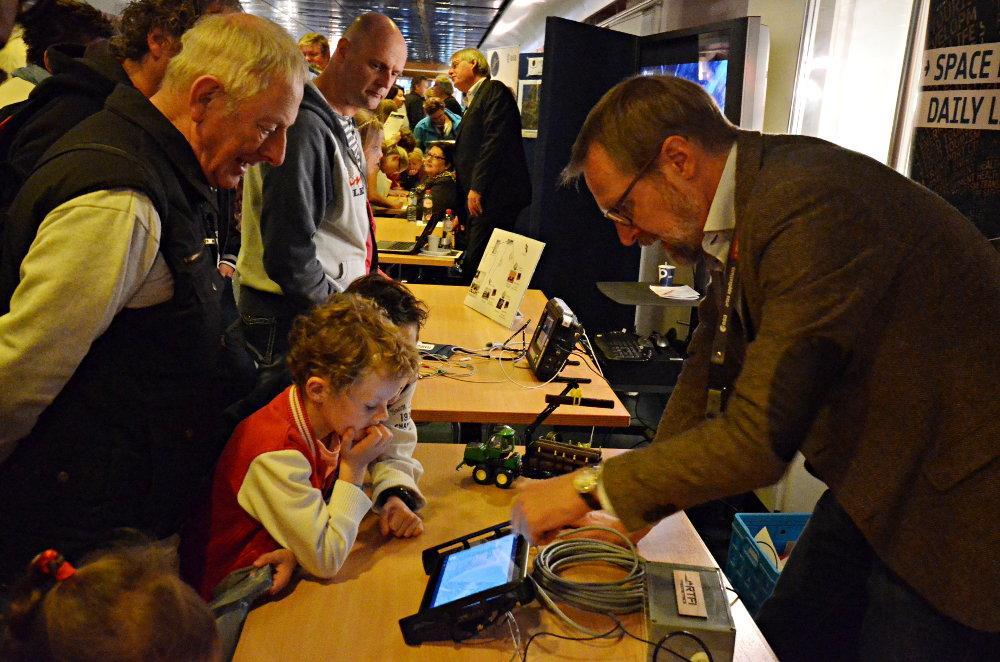 At the ESTEC Open Day, which took place on Sunday 5 October at ESA's Space Research and Technology Centre (ESTEC) in Noordwijk (NL), several noteworthy ARTES-funded integrated application projects were presented to the public. ESA Technical Officer Rob Postema (above) demonstrated SATMODO and Amazon, while Jan Ridder of Orbital Eye demonstrated PIMS to a steady stream of interested onlookers.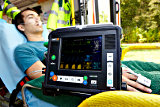 The SATMODO project resulted in a forest management and logging application, called Treemetrics, while the Amazon project supported the development of Tempus Pro, a remote diagnostic tool for medical professionals working in remote regions. The PIMS project focussed on an application for the oil and gas industry to monitor pipeline integrity.
At the display stands, the Telecommunications and Integrated Applications directorate also organised a quiz that gave visitors a chance to test their knowledge of how satellites are used in daily life, such as for car navigation and live TV coverage of large sports events. By the end of the day, more than 500 submissions were received. Three winners were selected and presented with prizes.
Postema also gave a presentation, "Space in Daily Life", which attracted much attention.
"We were delighted with the great interest shown by the public in our activities," said Postema afterwards. "People are clearly eager to learn more about the impact of space technology on their daily lives."
Along with TIA, other directorates, including Space Science and Earth Observation, had many impressive materials on display. The ESTEC Test Centre, not normally accessible to visitors, likewise opened its doors. The public was also treated to a 4 m-wide model of 67P/Churyumov–Gerasimenko, the strangely shaped comet that ESA's Rosetta probe is currently orbiting and planning to land on.
This year's Open Day attracted upwards of seven thousand visitors.
Last updated at 17 October 2014 - 11:40