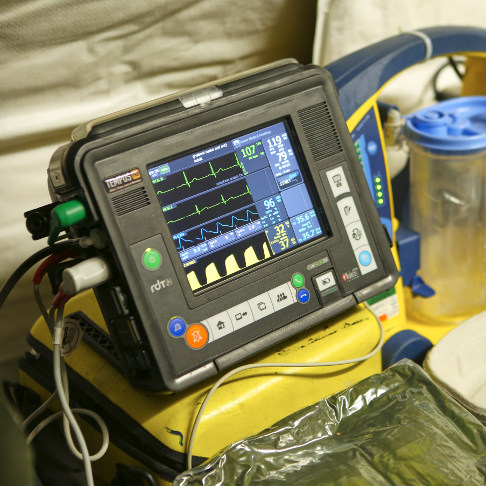 A portable device for monitoring vital signs and providing communications for medics that was developed with the support of ESA has been chosen by the UK Ministry of Defence for use in the remote and challenging locations in which it operates. The contract, worth £14 million, was announced on 17 March 2017 by the UK developer and manufacturer of the device, Remote Diagnostic Technologies (RDT), based in Basingstoke (UK). As part of the agreement, RDT will deliver some 900 portable Tempus Pro monitors to the Ministry as well as supply technical support and training.
The Tempus Pro combines the diagnostic facilities found in standard hospital vital signs monitors with satellite-enabled two-way communications, packaged in a compact, robust, highly portable unit that can be tailored to user needs. ESA's support for its development was provided in part through the ARTES Integrated Applications Promotion programme.
"I am very pleased that RDT has won this large contract, which is well-deserved recognition of their hard work since the beginning of our collaboration," says ESA's Arnaud Runge, Technical Officer for the activity.
RDT, established twenty years ago, has grown from one employee to a team of 100 since it was founded, with another twenty hires expected this year. A version of the Tempus designed for the airline industry is still being produced, with 200 units shipped last year. The company is currently generating more than 60% of revenues from overseas. A future growth area will be the prehospital emergency care market.
Last updated at 23 March 2017 - 15:50