"Just a little gathering of 25,000 changemakers, including 4,000 startups and 2,000 investors on November 21–22, 2019," is how Slush summed up the event where ESA BIC Finland put in a stand that gathered the Nordic partners from across the ESA Business Application and Space Solutions (BASS) network together with the ESA BASS team and ESA Earth Observation Programme (EOP).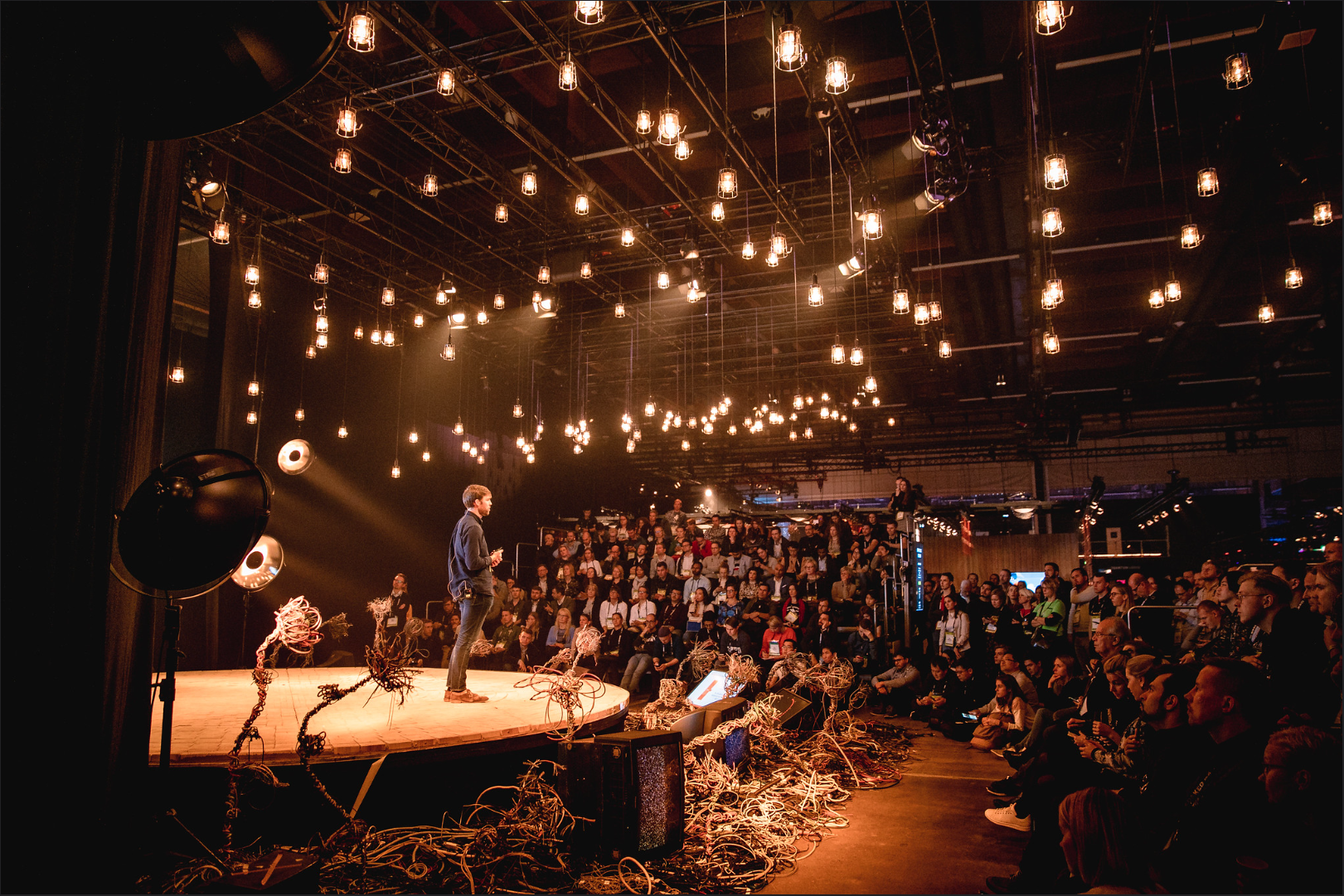 Slush 2019 with its whopping 25 000 attendees was possibly the biggest start-up event (ever) and one where sustainability, deep tech and investment were the themes 'du jour'.
Slush according to Slush
Slush has grown from a 300-person assembly to a community of true global magnitude. Slush began as a student-driven, not-for-profit movement created to support the next generation of ground-breaking entrepreneurs. Stellar success and global interest has turned the two-day event in Helsinki into a weeklong affair with multiple side events focused on start-ups, scale ups, investors and founders.
ESA BIC Finland organised the ESA stand in collaboration with ESA BASS, ESA EOP and the Nordic ESA BICs. The state-of-the-art über-interactive stand included AR/VR demos, one from EOP Phi Lab showcasing the capabilities of EO and its relevance to start-ups.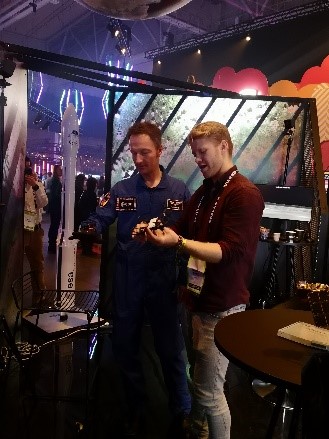 The stand also benefitted from Astronaut in training Matthias Maurer who provided the buzz and drew in crowds with demos of some of the innovation technologies (Matthias was so taken with the Ntention glove that he couldn't resist a quick tweet.)
The ESA BICs in residence also brought along their stellar incubates, including: Awake.AI, Aurora Propulsion Technologies, Arctic Astronautics, Arctic Space Technologies AB, Centropy AB, Mooringo AB and Eningo AB Gilytics, ClearSpace, ANYbotics, Golbriak Space OÜ.
The ESA BASS team also attended one of the side events organised by an ESA BIC Finland's alumni Collective Crunch. The workshop introduced the topic of Digital Forestry. Participants could meet 'cool, calm and hassle-free' Linda, their AI platform and witness Collective Crunch's trajectory from the ESA BIC to BA seeing first-hand the 'Slush effect' as well as the entire supply chain in the forestry sector. Themes of Carbon Capture and Storage were palpable in the workshop as emerging new trends.
Slush as a large-scale event offered a multitude of matchmaking and networking opportunities as well as flagging up hot topics such as ocean tech and everyday environmentalism.
Sustainability was also the start and end note for the event. Slush was founded with the UN's Sustainable Development Goals as their foundation, so they make sure this is reflected at all levels of their operations – meticulously analysing the impact of their global events. (Slush Helsinki is an EkoKompassi/ EcoCompass certified event, using only biodegradable disposables, partnering with environmentally–friendly suppliers, serving only tap water, and using recycled or reused materials.)
So what was the ESA BASS takeaway message?
Space technology is the future for business formation whether start-up or scale-up in a sustainable – in all its forms (business and environment-wide) – way.
See you in Helsinki on the 19-20 November for Slush 2020 …
Read more about the Sustainable Development Goals in Space as a Superpower
Last updated at 16 December 2019 - 16:30