This story is part of our new Story Series: Meet ESA Space Solutions Network. In this new series, we're going to introduce you to the great teams across our Network that are using space to develop business applied in daily life. Curious about their highlights and advice? Read on.
Who is ESA BIC Noordwijk?
ESA BIC Noordwijk is the oldest ESA BIC of the ESA Space Solutions Network. It was founded in 2004 and since 2011 SBIC Noordwijk has managed the program. Since the start, we helped over 100 companies build a space-based business. In Noordwijk, we are at the heart of the Dutch space sector, located on the NL Space Campus - near ESA's ESTEC facility.
Tell us about the people in your team and what strength/added value do you bring through.
Gerard Hegemans is our CEO and has a background in engineering. He makes sure every start-up in our ESA BIC gets valuable advice on their progress.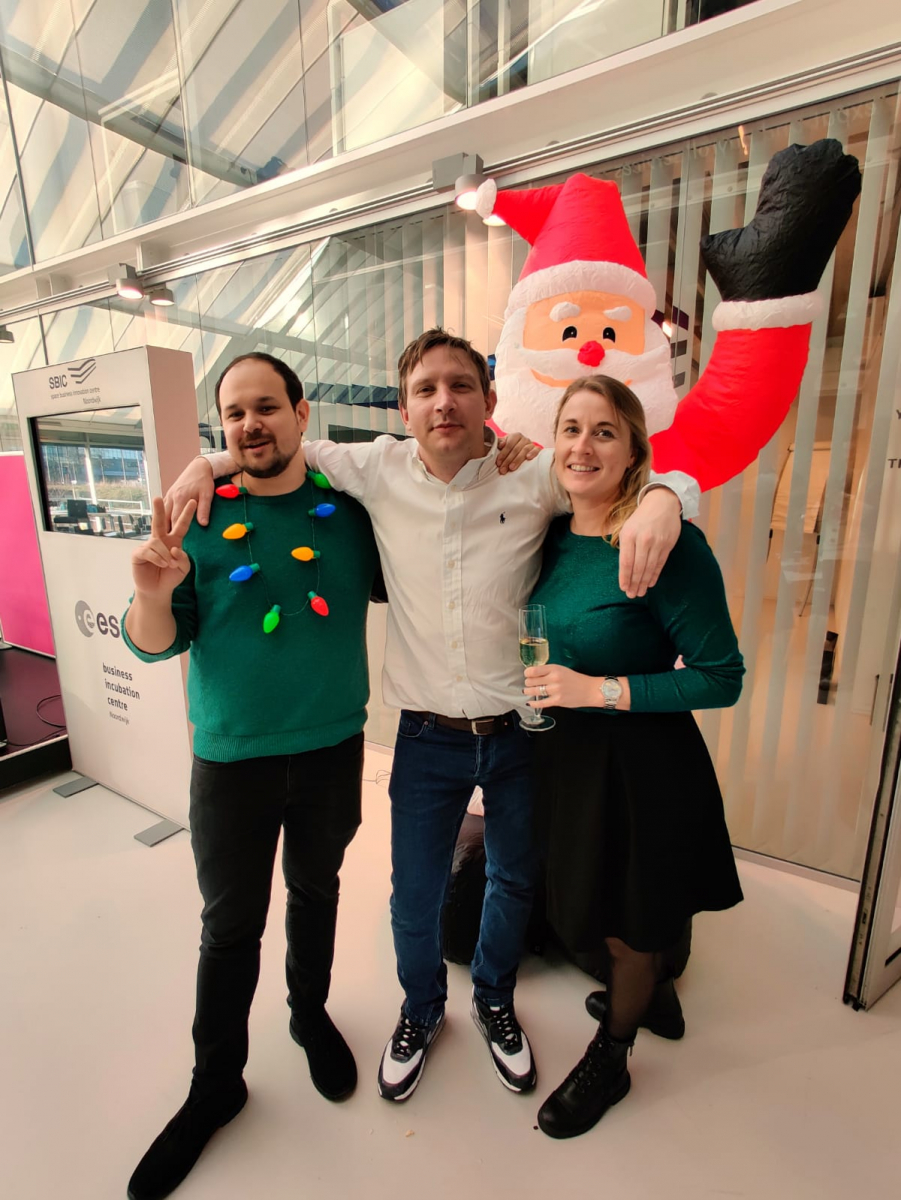 Martijn Leinweber is COO and has a background in crossmedia and community management. Martijn also is our program manager and is the go-to guy in Noordwijk.
Rianne van der Poel is our Business Development Manager and she has a background in the travel industry. Next to a great planner, she makes our partner network and community grow.
Lorenz van Gool is Marketing & Communications Manager and he has a background in business journalism. He creates and executes (content focused) marketing campaigns and gets our start-ups in the media.
If you would put us together, you'd get a giant Power Ranger. A truly complementary team of flexibility, supportive power, quick responses and endurance.
What has inspired you to work in the space industry?
We all fell in love with the general sense of collaboration in the space industry. Whether it being organising an event for a handful of space entrepreneurs, or building the International Space Station, you can sense everyone's passion, dedication and desire to contribute to something bigger. Needless to say, that creates a strong bond between every kind of stakeholder - something we haven't seen in any industry before.
Do you look for/have start-ups working to solve big world problems?
Yes, it's always best if start-ups work for the greater good. Sustainability and safety are a big plus, and on a meta level, diversity is also celebrated. We have a soft spot for start-ups that want to have impact in the medical world as well. But we want to stress that we also look for ideas that show space tech can be used in daily life, to inspire a bigger audience.
Please present between 1 and maximum 4 examples with the name of the start-up, website and a short sentence of what are they doing.
Sustainability
Incubatee:
Alumnus:
Safety
Incubatees:
Alumni:
Medical
Incubatee:
Alumni:
Inspire general audience
Alumni:
Would you like to share an interesting/inspiring story from one of your alumni?
We love all our alumni. But what we're particularly proud of, is that alumnus SkyfloX recently 'returned' as a technical partner to new ESA BIC Noordwijk start-ups. To us, this shows the power of our community - not only during the program, but also after graduation.
What is your advice for aspiring entrepreneurs?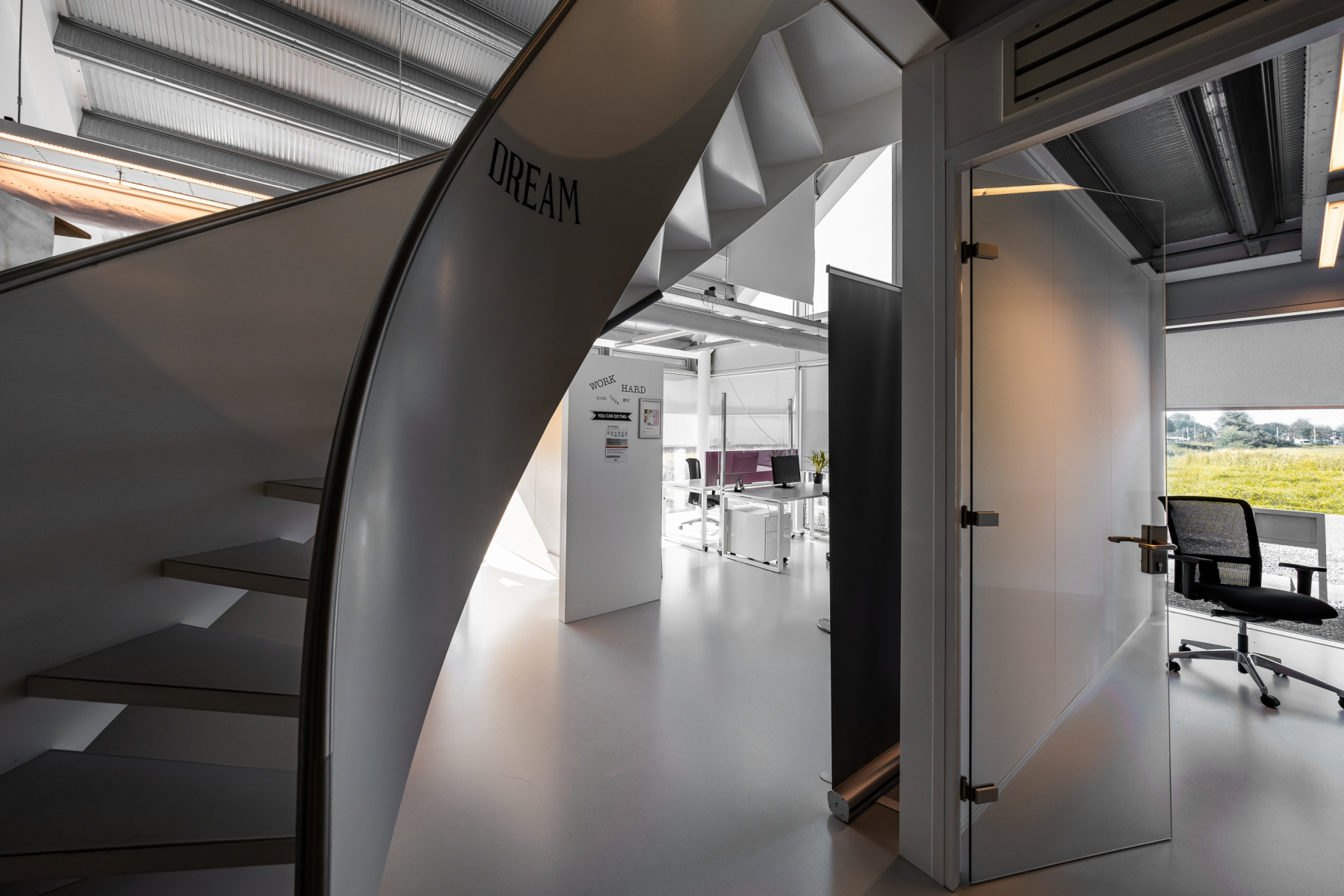 Don't let the domain of space intimidate you. It's serious business, yes, but surprisingly accessible at the same time. You can do more with "space" than you think, and it has become easier than ever to start a business in this sector. Next to that, at ESA BIC Noordwijk, you will notice that it pays to be open. Sharing experiences and/or resources is the modus operandi here.
Using one word, how would you describe the ESA Space Solutions community?
One word? SPACE! (Supportive, Purpose-driven, Ambitious, Curious, Ever-learning).
How would you solve problems if you were from Mars?
Invade and colonize Earth of course!
What is your website link where the readers can find more about you?
Check sbicnoordwijk.nl for all our news and where to find us all over the web.
The European Space Agency Business Incubation Centre in the Netherlands - ESA BIC Noordwijk is managed by SBIC in collaboration with ESA Space Solutions and Netherlands Space Office.
ABOUT ESA SPACE SOLUTIONS
ESA Space Solutions is the go to place for great business ideas involving space in all areas of society and economy. Our mission is to support entrepreneurs in Europe in the development of business using satellite applications and space technology to improve everyday life. ESA Space Solutions is designed to provide multiple entry points such as ESA Business Incubation Centres (ESA BICs), ESA Technology Broker Network, ESA Business Applications Ambassadors and ESA Business Applications programme. Funding typically ranges from €50k to €2M and supports everything from technology transfer, business incubation, Feasibility Studies to large-scale Demonstration Projects.
Last updated at 12 May 2021 - 09:06