In the second part of our celebration of female entrepreneurs in the month of International Women's Day, we introduce you to three additional women who have founded businesses incubated at the ESA Business Incubation Centres (ESA BICs) in Germany. From medical devices and flow management solutions to secure transactions, their innovations are making a real difference. Read about four further female entrepreneurs from the ESA Space Solutions network in Germany here.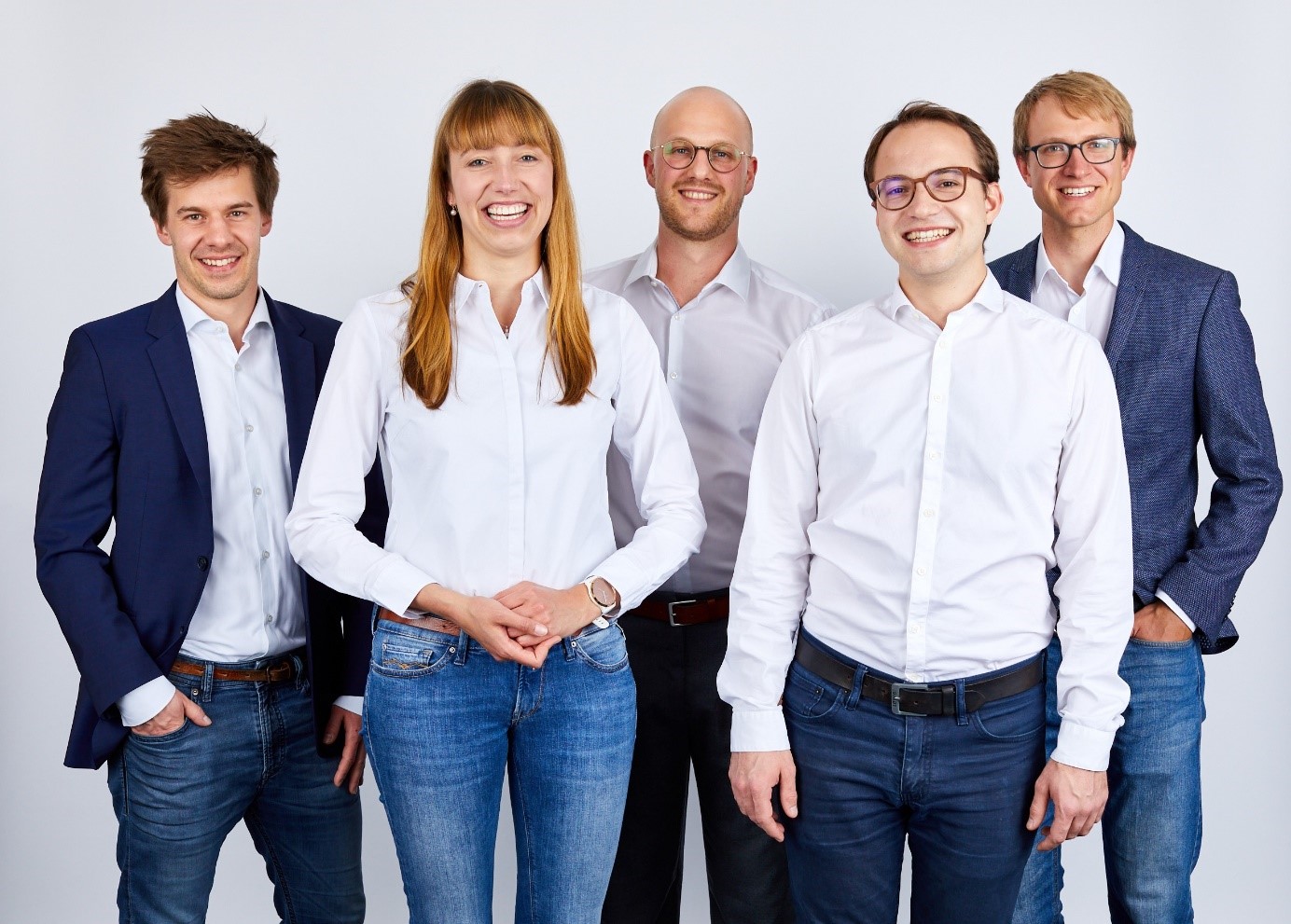 Kumovis focuses on 3D printing medical devices with high-performance and biodegradable polymers. For example, its 3D-printing technology allows hospitals and medtech manufacturers to economically 3D print individualised implants and small or industrial batches of surgical instruments.
Miriam Haerst is the co-CEO and co-founder of Kumovis. "Our main challenge was to develop a market-ready product with limited resources and to showcase a successful approach. By focusing on the lessons learned instead of failures, the team kept improving and launched the 3D-printing system Kumovis R1 in 2019", says Miriam Haerst.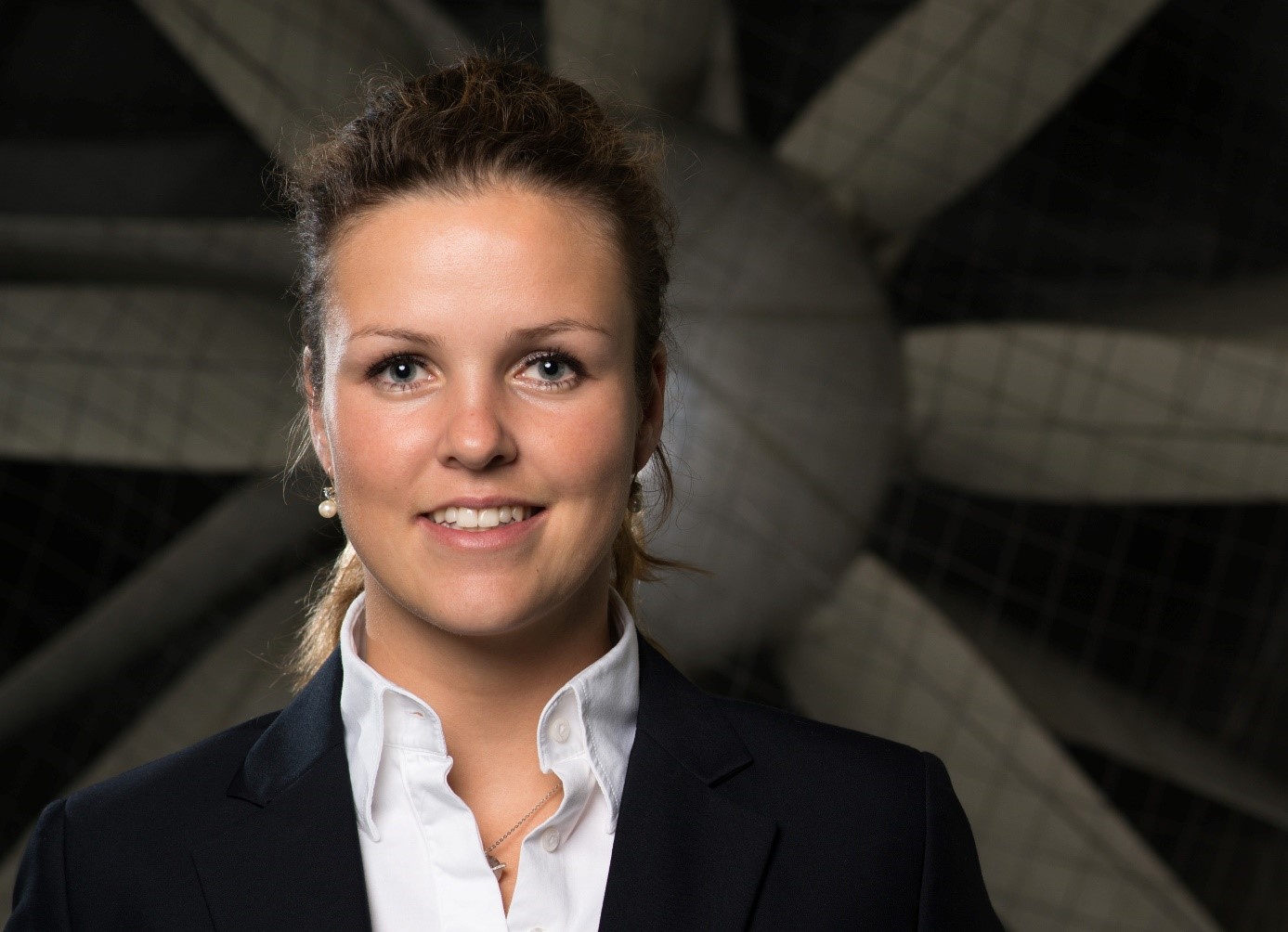 Using 3D printing combined with smart software solutions, Vectoflow develops customised flow measurement systems that match perfectly to the customer's application and deliver reliable results even under harsh and difficult conditions. Katharina Kreitz is the Co-founder of Vectoflow, which is located in the ESA BIC in Oberpfaffenhofen, close to the company's supersonic wind tunnel. "For predominantly hardware companies, cash positivity is a challenge. However, except for a small seed funding round, the company is completely bootstrapped and has been cash positive since our second year. It was, and still is, a big challenge to grow without venture capital money, but we've proved it can be done", shares Katharina Kreitz.

Blackpin has developed a secure digital transaction platform for European organisations, based on mobile messaging under very high German GDPR security standards. Its CEO and Founder Sandra Jörg previously worked as a strategic consultant and coach, but had no network or business contacts when she arrived in Southern Germany. Nevertheless, after being hosted at ESA BIC IHK Reutlingen, the company was nicknamed "the flagship start-up of Baden Württemberg" at the Stuttgart Security Congress by Thomas Strobel, German Minister for Digitalisation.
The challenge that Sandra faced was to put together a good team in a very short time, with the same values that she lived by and who covered all the important areas of expertise. She was looking for people with international know-how, innovative strength, speed, high motivation and commitment. Finding such a team was not easy, especially in some regions. However, Sandra proved that if you are well supported, it is possible. Today, Blackpin's international team has 35 employees.
Conclusion
We applaud these women for their innovation and the continuing growth of their companies. If you are an entrepreneur with a great idea using space assets, get in touch to find out how ESA Space Solutions can help you.
ABOUT ESA SPACE SOLUTIONS
ESA Space Solutions is the go-to-place for great business ideas involving space in all areas of society and economy. Our mission is to support entrepreneurs in Europe in the development of business using satellite applications and space technology to improve everyday life. Our programme is designed to provide multiple entry points such as ESA Business Incubation Centres (ESA BICs), ESA Technology Broker Network, and ESA Business Applications programme. Funding typically ranges from 50KEuro to 2MEuro and supports everything from space technology transfer, early-stage incubation programs, Feasibility Studies to large-scale Demonstration Projects.
Last updated at 07 April 2021 - 08:59