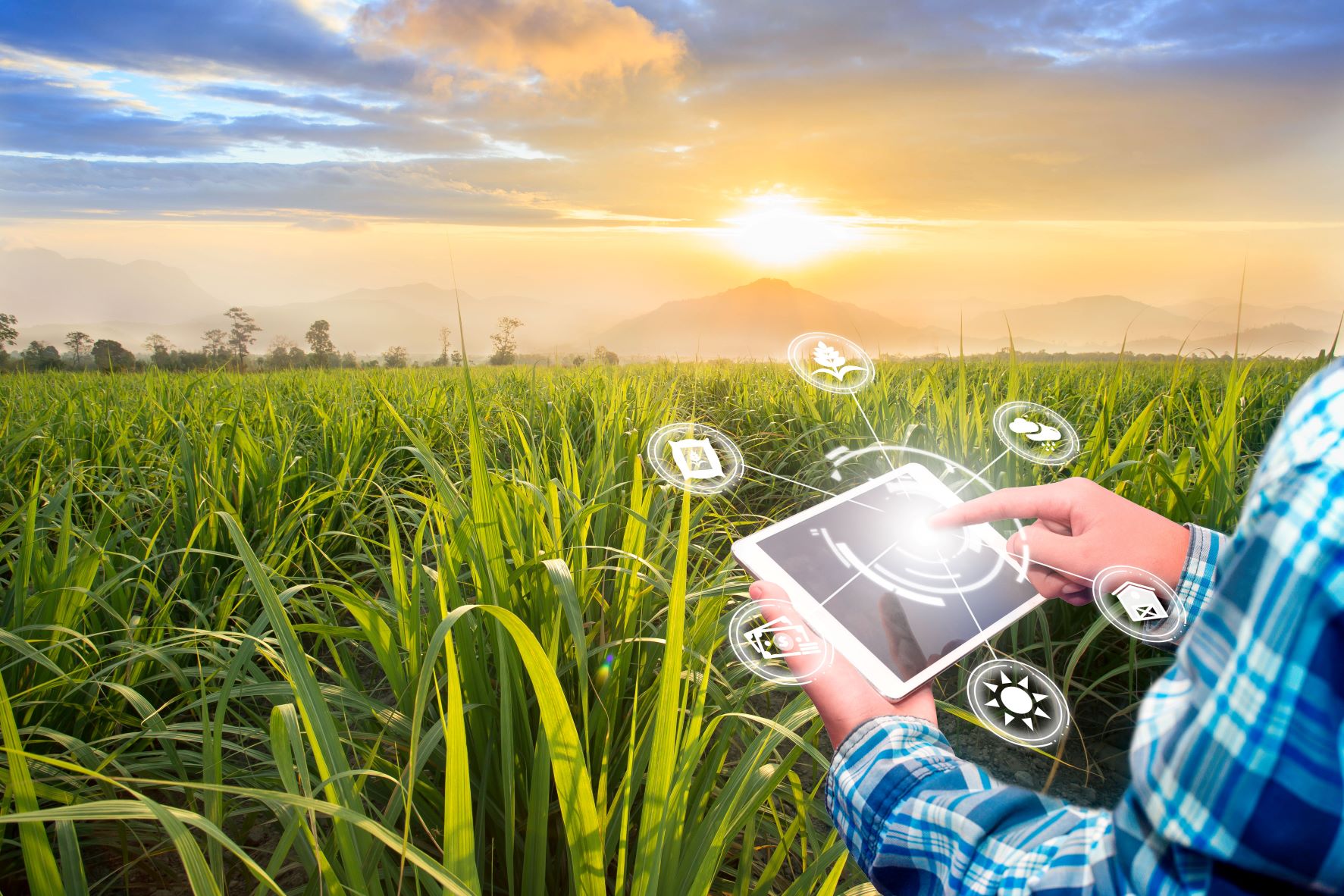 Three different types of organisations are benefitting from enhancements to a data platform focussing on the provision of agricultural information, thanks to an ESA Demonstration Project. The Fusion Platform® from Digital Content Analysis Technology Ltd (D-CAT) in the UK now offers tailored, on-demand services to agricultural corporates and a new marketplace for algorithm and data providers.
Satellite data offers a potentially powerful solution for farmers to understand the status of their crops and fields on a large-scale basis, especially when combined with airborne and ground-based data. D-CAT now provides a flexible range of options for agricultural corporates that makes full use of such data, following the expansion of services available through its Fusion Platform® as a result of the 16-month Demonstration Project, co-funded by the European Space Agency (ESA), which started in April 2020. These corporate clients can then create their own on-demand API (Application Programming Interface) services for farmers and agronomists to use as part of their daily decision-making.
Unusually, D-CAT's agricultural platform does not solely focus on just one group of users. Instead, it also provides a route for algorithm providers to commercialise their bespoke solutions by making them available to end-users through the 'Algorithms as a Service' marketplace capability. Developers can trade through the marketplace via either licence or pay-per-click agreements.
The third group of Fusion users are data providers who hold the rights to satellite Earth observation (EO) imagery. Fusion provides a 'reverse auction' capability for data. End-users can choose from multiple price/performance options for the data or imagery service they require, and then data providers can bid to provide these services at the agreed price.
"Our aim is to deliver data intelligence that makes a real, impactful difference to businesses across the globe, supporting them to achieve their financial and environmental goals," explained Phil McLachlan, CEO of Glasgow-based D-CAT.
D-CAT itself offers a combination of space, drone, and ground-based assets, including free and commercial optical and synthetic aperture radar (SAR) EO imagery. This includes Sentinel-1, -2 and -3, and Landsat 8 data. The system also makes use of global navigation satellite system (GNSS) data.
Global Demonstration Project partners
D-CAT worked with a variety of organisations during the Demonstrator Project, including existing client Elders, an Australian company. "Working with D-CAT on its ESA co-funded Fusion Platform® has allowed our business to explore the benefits of potential new services with our own clients," said Graham Page, Head of Technical Services at Elders. "During this Demonstration Project, we established that our clients have an appetite for paying for new digital agritech services, and in particular those that detect frost damage and predict yield and biomass months before harvest."
Algorithm providers involved in the project included Australian company P2P Agri and Pixalytics and the Universities of Glasgow and Strathclyde from the UK. The data providers were AAC Clyde Space (UK) and HyperSat LLC (US).
AAC Clyde Space are continually developing their Space Data as a Service model, incorporating innovative technology and service solutions where a significant step change can be realised. This aligns with the Fusion Platform® approach, which provides it with a new distribution channel for its – and its partners' – EO data and allows it to price its data differently for different applications. "Fusion increases our customer reach without the proportionate sales effort and time on our side," explained Dr Andrew Carrel, President of Data and Services at AAC Clyde Space.
The Fusion Platform® is now being commercially developed, including broadening the scope to other areas, including insurance, commodities, and infrastructure. Its API service capabilities are already being shared by Amazon Web Services (AWS) on its Marketplace and Data Exchange platforms, after AWS was selected to provide the project's server-less architecture.
Last updated at 31 May 2022 - 08:22