With support from an ESA Demonstration Project, golfing performance specialist Shot Scope has delivered new software application solutions to golfers globally, growing its golfer user base by more than a factor of four. The developments made during the 18-month Golf Data Intellect project have also led to new commercial partnerships on both sides of the Atlantic.
Founded in 2015, Shot Scope specialises in providing wearable GNSS and automatic performance tracking technology solutions to the worldwide golfing market. By utilising a combination of GNSS signals and satellite imagery, Shot Scope products now help golfers review their game quickly and easily, and improve their performance by gaining insights into how they play on each course and learning how to choose the most appropriate club for each hole.
During the Demonstration Project, which started in 2020, Shot Scope engineers developed software to deliver six new features to users of the Shot Scope mobile application. These were tested and trialled, with four of the six then further refined and launched to users across 120 countries. The company's user base has grown from 20,000 before the project started to over 85,000.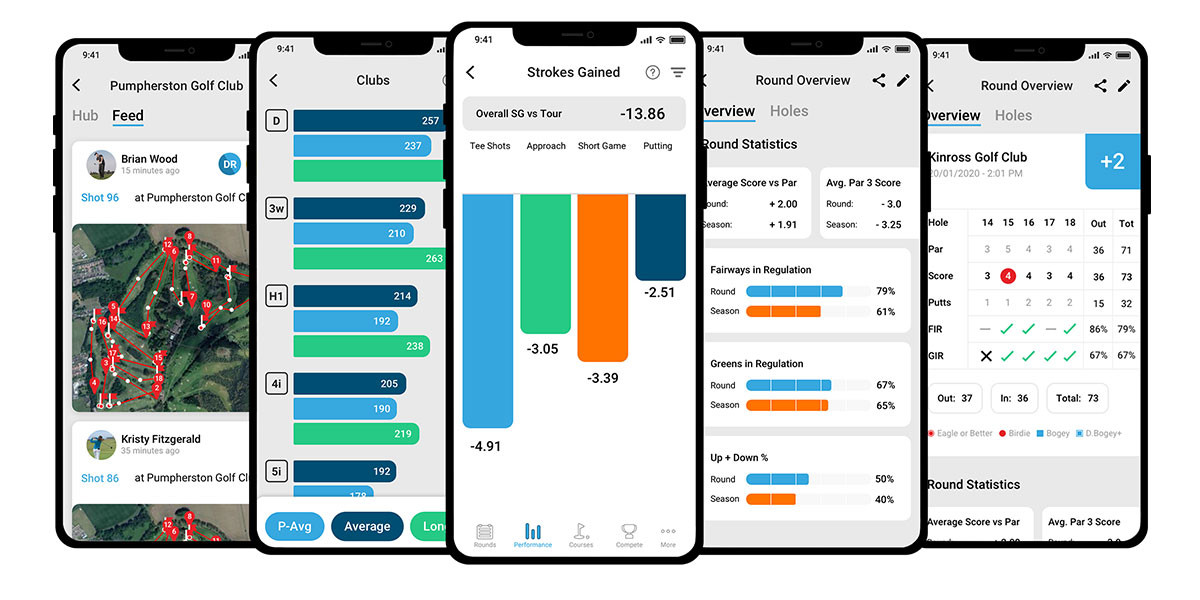 The project trials involved a UK golf retailer, a USA-based golf equipment manufacturer and over 500 beta Shot Scope users. In total, the technology developed during the Golf Data Intellect project was tested by over 7,500 golfers playing over 30,000 rounds of golf.
Helping golfers iron out weaknesses
Shot Scope has a database of 40,000 golf courses mapped metre by metre using the company's proprietary course mapping software. In addition, the patented technology in Shot Scope's wearable devices includes an RFID antenna. Together, this means that by using GNSS data, the exact position of a golfer, the shot played, or the layout of the course can be provided on a wearable or handheld device.
As a result of the project, which was co-funded by ESA, Shot Scope's devices now provide a range of on-course data. This includes: overhead views of every hole, detailing every shot; personal statistics, analytics and performance insights; heat maps; and interactive graphs, charts and tables that relate to a round, season or custom events as set by the user.
"I'm pleased to see the success of Shot Scope: this is a great example of the potential of space to drive commercial solutions within the sports industry" says Elena Razzano, Business Applications Officer at ESA Space Solutions.
Among the future commercial developments are a coaching platform and a data platform. Shot Scope has started working with college coaches in the USA to further refine the coaching platform ahead of its commercial launch in 2023, and aims to partner initially with at least 25 USA-based college golf teams. The launch will be in partnership with a global telecoms leader.
In parallel, Shot Scope is working with a retailer in Europe on further development of the data platform, with a roadmap of 18 to 24 months for commercial launch of the platform. Another partnership will see it work with a distributor in Japan.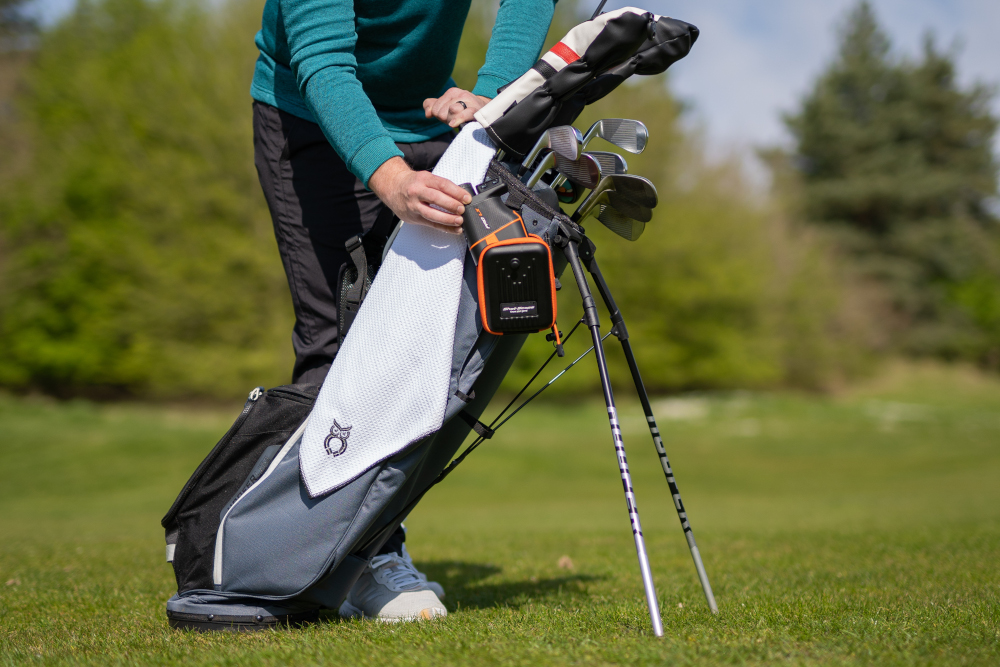 The four-fold growth in the number of users during the 18 months of the project has been matched with a 400% increase in revenue. The company is now seeking to recruit four new software developers and expand its the commercial team. The number of daily rounds recorded on Shot Scope has also increased by a factor of four to an average daily round count of over 10,000 rounds, with the company forecasting this will grow to over 50,000 daily by the end of 2023.
David Hunter, CEO of Shot Scope said: "ESA's support in the Golf Data Intellect project has allowed us to expand and grow our software development team, which in turn has enabled us to accelerate the development of game-changing features for the golf market. This in turn will help us expand internationally."
Last updated at 11 November 2022 - 11:02