A high-tech skin treatment which comes right from the heart of the space industry is revolutionising the way in which global aesthetic and transdermal treatments are made. Why would anyone reach for Botox injections when technology inspired by innovations in rocket ignition can transform your skin without needles?
This story began when ESA Space Solutions supported researchers from Silicon Austria Labs (SAL) in qualifying laser ignition technology for future rocket launchers – such as the Ariane family.
SAL has a history of transferring ground-breaking research into application-orientated commercial projects. The team was optimistic that there were other possibilities for this ultra-compact, pulsed, high-power laser technology, which they called 'HIPoLas' (High Power Laser).
From rocket booster to skin booster
The next significant step in the technology translation took place when SAL and ESA Space Solutions technology broker in Austria, Brimatech, started in parallel to actively promote the use of HIPoLas in non-space sectors. An ESA Demonstration Project with an application in analytics began and in 2017 a commercial Feasibility Study was carried out by Brimatech. The development was supported by ESA's Technology Transfer and Patent Office (TTPO).
"The Feasibility Study gave insights into the market opportunities for mobile analytical devices based on HIPoLas technology", says Susanne Katzler-Fuchs, Managing Partner, Brimatech. "The study also looked at the needs and even identified potential contacts in a special igniting application. The findings confirmed that the robustness of the HIPoLas solution is extremely beneficial for various sectors and mobile appliances. So, Silicon Austria Labs focused their search for partners in the medical and cosmetic sector on mobile devices", adds Susanne Katzler-Fuchs.
In 2019 SAL established a relationship with LaserLeap S.A. for the production, use and application of high-frequency ultrasound for the permeabilisation of biological barriers such as the skin. LaserLeap S.A. produce high-frequency ultrasound by the ultra-rapid conversion of a laser beam into pressure through highly absorbent materials – which critically are not destroyed during this physical process.
These converters absorb the energy of the laser beam and convert it into a high-frequency ultrasound capable of making the skin permeable temporarily. This means that drugs/molecules can be diffused or 'transported' through the skin, replacing hypodermic injections used in cosmetic treatments. The skin recovers its barrier function within just a few minutes giving impeccable results.
The space laser system is set to be used in a new generation of mobile skin treatment devices, benefitting from its space-proven robustness and performance.
LaserLeap was created at the Instituto Pedro Nunes (IPN) in 2012. IPN has an ESA Space Solutions Centre, and was the first among the 22 other European ESA centres, to host within the same entity, the three areas promoting downstream businesses: ESA Business Incubation Centres, ESA Technology Broker Network and ESA Business Applications Ambassadors.
Deep tech spin-off success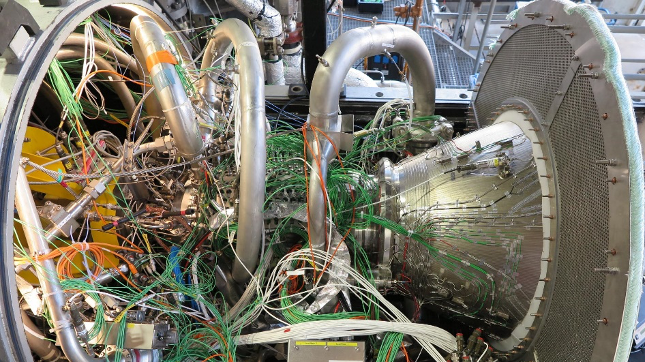 Carlos Cerqueira, IPN Innovation Director and Portuguese ESA Space Solutions Centre Coordinator says: "LaserLeap is a clear case of a deep tech spin-off that has used state-of-the-art technology and created a new product and market. We supported them from an early stage in our incubator, and although deep tech start-ups with low TRLs always have a more difficult path to the market, it's a more rewarding path in the end. Using space technology was the natural evolution of a start-up that has consistently been disruptive with the use of new technologies and one step ahead of the competition."
The engagement of SAL's laser technology in non-space markets has been essential for the further growth of SAL's laser activities. Health and medical applications give SAL the chance to increase their scope and experience, helping them to be more competitive in the space business.
"We've made painless treatments possible for delivering cosmetics and drugs through the skin. It's a safe, simple and affordable solution for the global aesthetic and transdermal drug-delivery market. We've created a whole new range of possibilities for replacing needle-based procedures in the aesthetic field", states Carlos Serpa, CEO of LaserLeap.
ABOUT THE TECHNOLOGY TRANSFER AND PATENT OFFICE
The TTPO's funding for demonstration activities aim at proving the relevance of transferring a given technology or know-how into the non-space context, reducing the technical risk and confirming the market opportunity. An annual open call invites the submission of proposals from industry for Feasibility Studies, Proof of Concepts and Demonstrators. These have been designed as a funnel of activities, de-risking the activities on a step-by-step basis. Please see here for more information.
ABOUT ESA SPACE SOLUTIONS
ESA Space Solutions is the go to place for great business ideas involving space in all areas of society and economy. Our mission is to support entrepreneurs in Europe in the development of business using satellite applications and space technology to improve everyday life. ESA Space Solutions is designed to provide multiple entry points such as ESA Business Incubation Centres (ESA BICs), ESA Technology Broker Network, ESA Business Applications Ambassadors and ESA Business Applications programme. Funding typically ranges from €50k to €2M and supports everything from technology transfer, business incubation, Feasibility Studies to large-scale Demonstration Projects.
Last updated at 04 May 2021 - 08:31