ESA Space Solutions has published a report that sets out how satellite applications can support sustainable development.
The report covers key green challenges faced by various sectors today and displays how satellite applications can help to tackle these environmental challenges. It features seven topics and lists upcoming green funding opportunities organised by ESA Space Solutions:
Energy
Industry
Construction
Transport
Agriculture
Biodiversity
Pollution
To discover more, download the report by click the image below: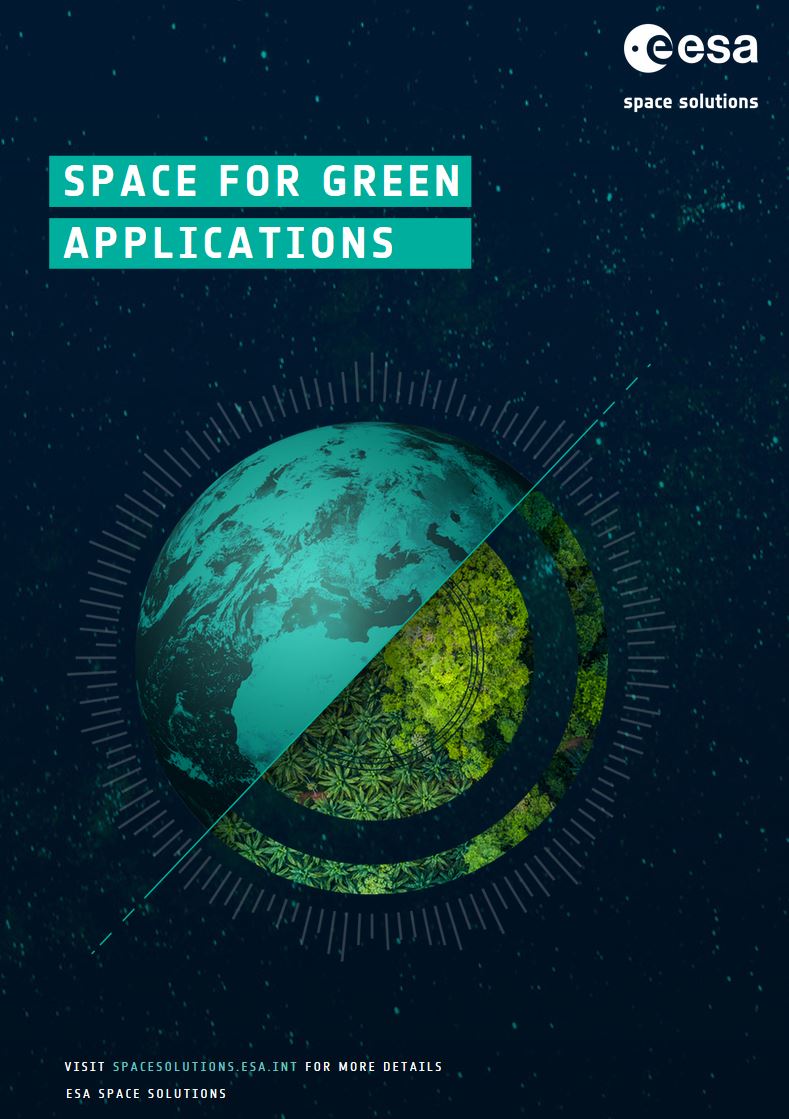 This report can be shared openly.
If you are interested in applying for any of green funding calls mentioned in the report, please visit https://business.esa.int and scroll down to 'Featured Opportunities'.
If you are interested in partnering with ESA Space Solutions on future green initiatives please contact business@esa.int.
Last updated at 20 September 2023 - 09:22