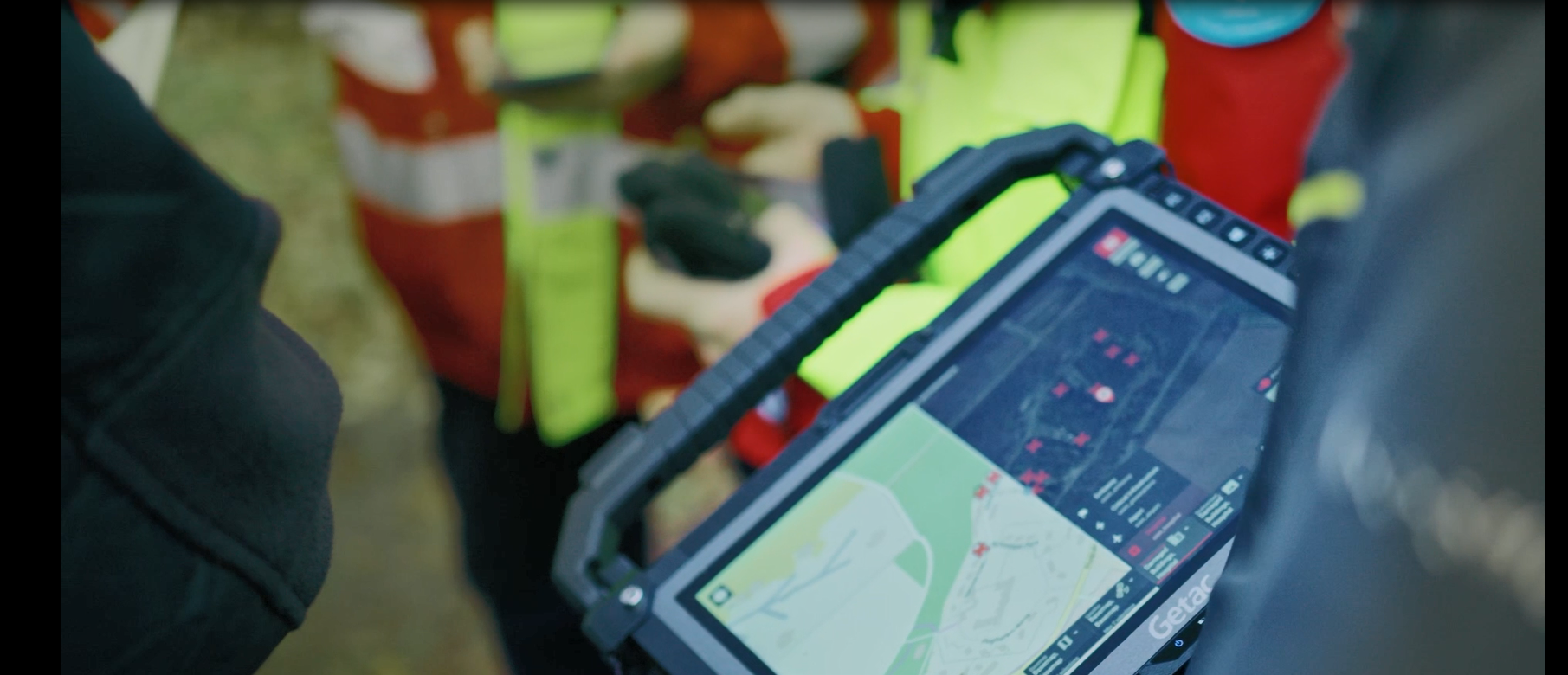 As the frequency and severity of humanitarian crises rise across the globe, a new cloud-based application from CGI Germany is set to enable more rapid and effective organisation of emergency response teams, further enhancing the crucial role of space technology in disaster management. CGI Sense360, developed under ESA's Business Applications and Space Solutions (BASS) programme, uses Earth Observation satellite data, combined with Augmented Reality (AR) technology, to provide first responders with advanced situational awareness and location information, even in the most remote or hazardous places.
Gathering information for an effective search and rescue mission is highly time sensitive and critical to safeguarding human life. Response teams currently rely on paper-based printed instructions and maps that are prepared in the hours before rescuers are deployed. CGI, in collaboration with their pilot user International Search and Rescue (ISAR), aimed to enhance these established methods by providing access to the same information via a mobile app running on ruggedised tablets. Using Artificial Intelligence, Machine Learning and Augmented Reality technologies, the application analyses information from a wide range of sources and presents the results to responders in an easy-to-use interface.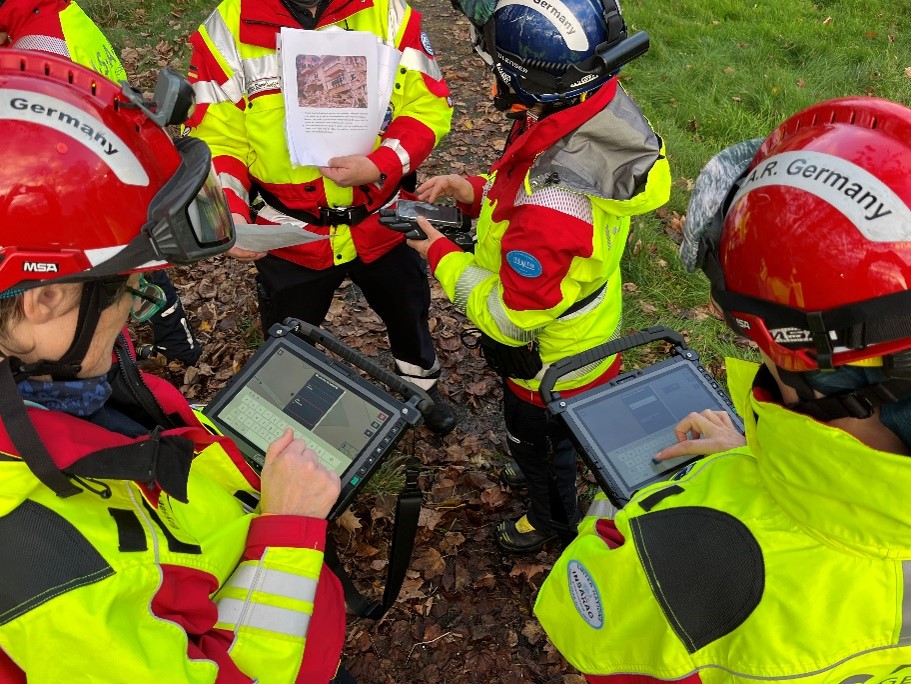 CGI Sense360 integrates a broad set of interactive components, including Sentinel-2 and commercial satellite data to map terrain, alongside drone imagery and geospatial, weather and environmental data. Using CGI's bespoke algorithms, the application interprets and enriches this data, identifying features such as streets or buildings and providing automated analysis of key infrastructure. Satellite navigation is used to locate users' positions, while a central operations manager shares relevant real-time information with teams in the field.
On the ground, first responders accessing the information through the mobile hand-held devices benefit from an advanced visual impression of the analysed data, which also incorporates incidents reported during an ongoing operation. An AR module, supported by user position information derived from the tablet's satellite navigation functionality, provides teams with a detailed overview of the operational area. Further development of the platform aims to enable users to interact with objects displayed in this view and use AR markers to share relevant information with co-workers in the disaster response zone.
CGI Sense360 is born out of a BASS Demonstration Project supported by ESA and DLR (German Space Agency), which started in 2022, following a successful six-month Kick-Start Programme in 2019. The application has since been piloted extensively by ISAR in two training campaigns held in simulated disaster settings. It was also successfully tested in three additional scenarios modelled on real events: the earthquake in Turkey and the conflict in Sudan during 2023, and the floods in Pakistan in 2022.
Dr Steven Bayer, Project Coordinator at ISAR, said, "We provide international assistance in humanitarian missions; for example, after natural disasters and accidents or in war zones. The immediate availability of detailed situation images and current data is crucial for efficient, rapid rescue measures and it is precisely this information that the new cloud-based data analytics platform CGI Sense360 can provide."
"In rescue operations, analogue processes still dominate in many cases," adds Stefan Wichert, Senior Vice President of CGI's operations in Northern Germany. "However, an exact situation picture and an unrestricted flow of information are indispensable in the event of a crisis or disaster. In addition, the time factor is important. With CGI Sense360, we offer a high-performance, intelligent and secure platform that meets these criteria. It delivers all the information needed for time-critical coordination and relief operations in near real-time. We see a very large market potential for our new platform, which takes the benefits of digitalisation a decisive step forward."
Francesco Feliciani, Head of the Company-led Projects Section at ESA, said, "We are delighted at the success of the project with CGI and are excited by the potential that the CGI Sense360 application has already shown. We look forward to seeing it improve the efficacy of search and rescue operations, and contribute to helping save lives across the globe."
The CGI Sense360 platform, powered by space technology, is primed to transform operations for emergency response teams and help protect life on Earth, whether in war zones or in the event of terrorist attacks, accidents or natural disasters. Building on its experience of natural disaster planning and recovery programmes, CGI is continuing to develop and adapt the platform for use in different sectors across the international community, including in the armed forces, police and fire departments, and organisations with safety critical infrastructure such as utilities, airports and container terminals.
Last updated at 05 September 2023 - 13:32