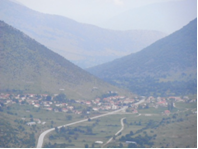 The control and surveillance of borders is an essential function of any state which if done efficiently, can lead to a reduction in cross-border crime and illegal migration.
For the last year Astrium, in collaboration with the Greek Border Guard and the Greek Institute for Security Studies, has been studying the feasibility of using space assets to support the surveillance and control of land borders.
Greece controls the part of the external land border of the European Union over which the majority of illegal migrants enter Europe. It also faces challenges with cross-border criminality, particularly on the Greek / Albanian border.
In the IAP feasibility study just completed, it was possible to confirm the usefulness of satellite communications, tracking, and Earth observation techniques as contributors to the control of the Greek border. This included the provision of services to the Border Guards during a short proof of concept demonstration which was conducted during the summer of 2011 on the Greek / Albanian border.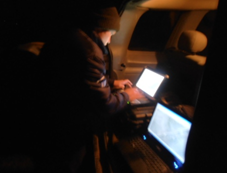 During this proof of concept demonstration techniques for tracking patrols and distributing the information to commanders, the use of satellite communications, and Earth observation techniques were demonstrated. The Earth observation products included reference mapping, hot spot monitoring, and techniques to develop permeability mapping for the border area. These products were distributed to the field locations over satellite communications links.
The feasibility project has now come to an end and Astrium intends to take the concept forward with a follow-on demonstration project in 2012.
Last updated at 28 July 2014 - 13:31