Forty new aspiring space entrepreneurs graduated at the end of August from the first Launchpad pre-incubation programme run by Denmark's ESA Business Incubation Centre (ESA BIC), marking the beginning of a new generation of entrepreneurs utilising space to benefit Earth.
The objective of the pre-incubation programme is to boost the creation of new companies based on the use of space technologies and satellite data. During the 12-day intensive entrepreneurship programme, the selected participants were provided with practical support and advice to speed them on their way to initiating new start-ups. In addition, Launchpad is designed to foster potential candidates for ESA BIC Denmark, which each year admits eight new start-ups to its two-year business incubation programme.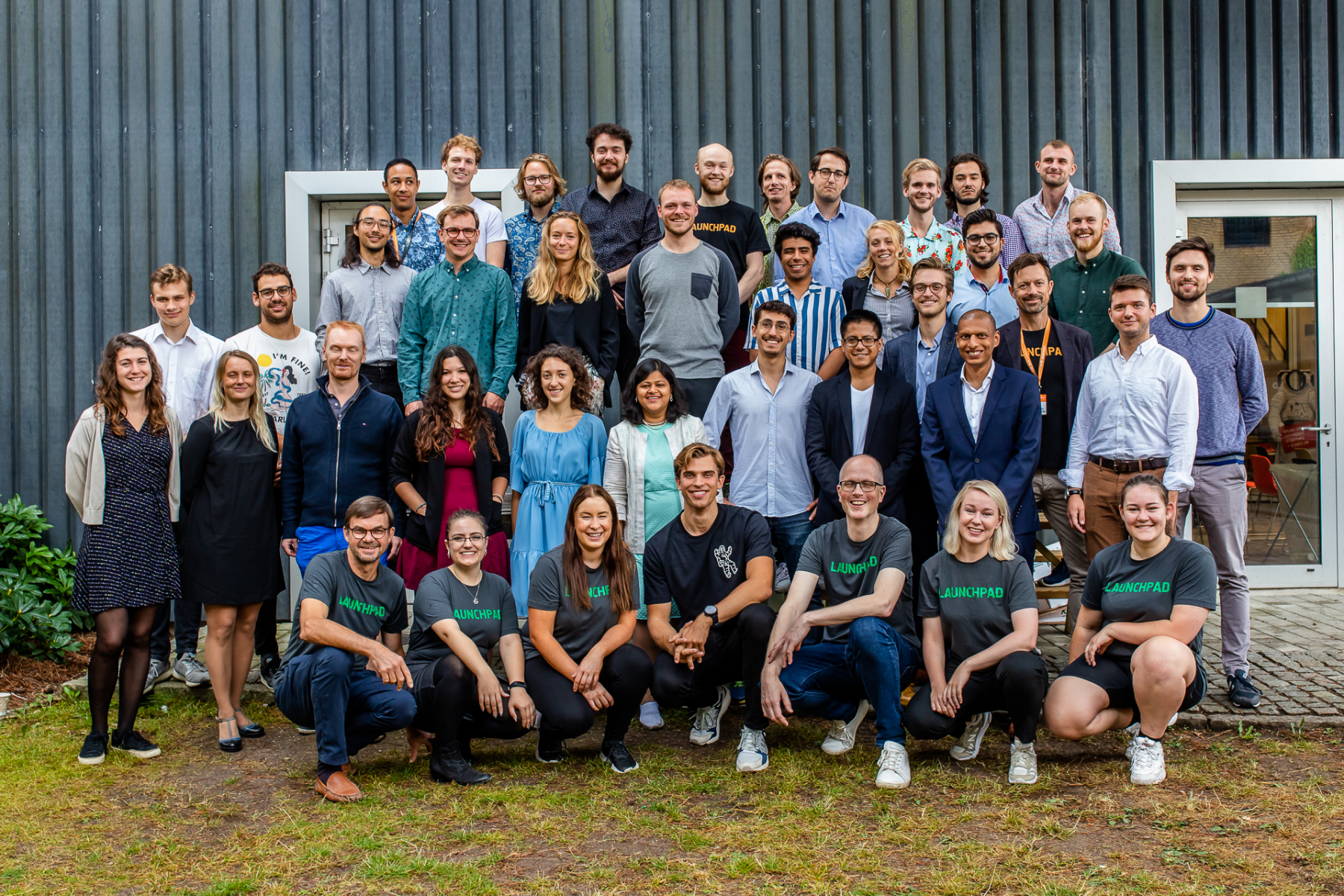 Venture capital (VC) investors were amazed by the extraordinary potential shown by the space entrepreneurs as they presented their bids to become innovative space start-ups at the end of this first edition of Launchpad. Created by ESA BIC Denmark, the programme attracted 40 ambitious participants from Denmark, Sweden, Spain, Germany, Hungary, Italy, Iran, India and Mexico. All worked nearly round the clock to fast-track their ideas into interesting space businesses ready to be presented to the panel of selected VC investors.
"The purpose of Launchpad is to facilitate the formation of new Danish start-ups that utilise space technology and satellite data in a number of different sectors," says Sune Nordentoft Lauritsen, head of ESA BIC Denmark. "We're looking for ones that have strong potential to scale up in today`s global market, which over time will create jobs and growth in the Danish industry."
A reaction chamber for moonshot start-ups
Launchpad was kicked off by a 48-hour Creativity Bootcamp, with radical innovation succeeding. The participants then worked intensively to develop their ideas and turn them into viable businesses. Solutions proposed were to solve critical pain points for the green transition, the climate challenge, agriculture, insurance, logistics, real estate, materials and renewable energy.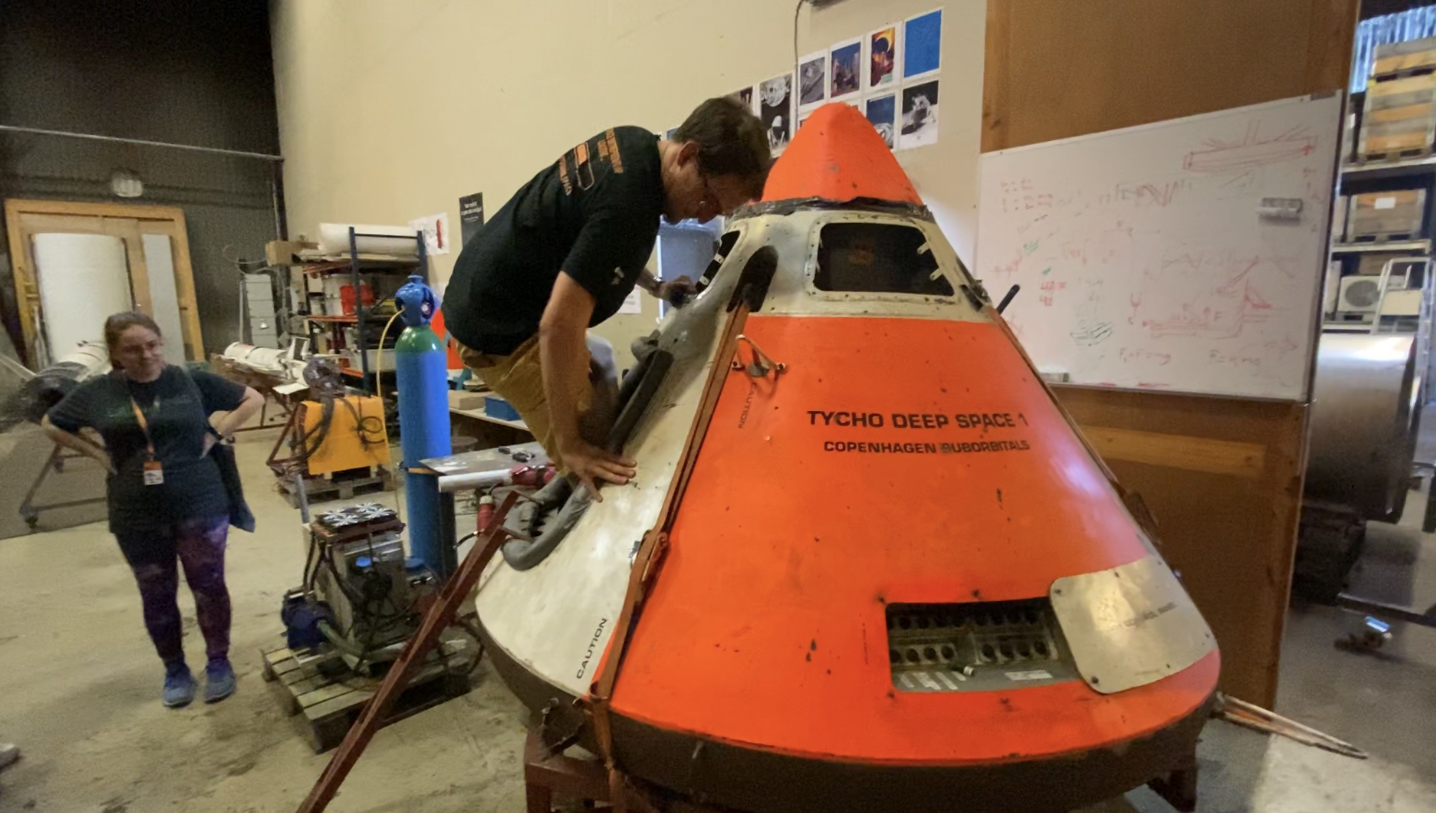 "Launchpad is all about taking upcoming entrepreneurs and their soon-to-become start-ups from idea to business. During the programme we effectively place the people, ideas and space technology into a reaction chamber to quickly foster innovative and feasible business space spin-off prospects," explains Sune.
The participants received training and workshops on how to integrate entrepreneurship, creativity and technology to grow ideas into 'moonshot' businesses. Experts shared know-how on how to tackle the start-up journey, what is needed to succeed, how to confront and overcome challenges on the road to becoming a company, and why a great idea is only 10% of a successful business.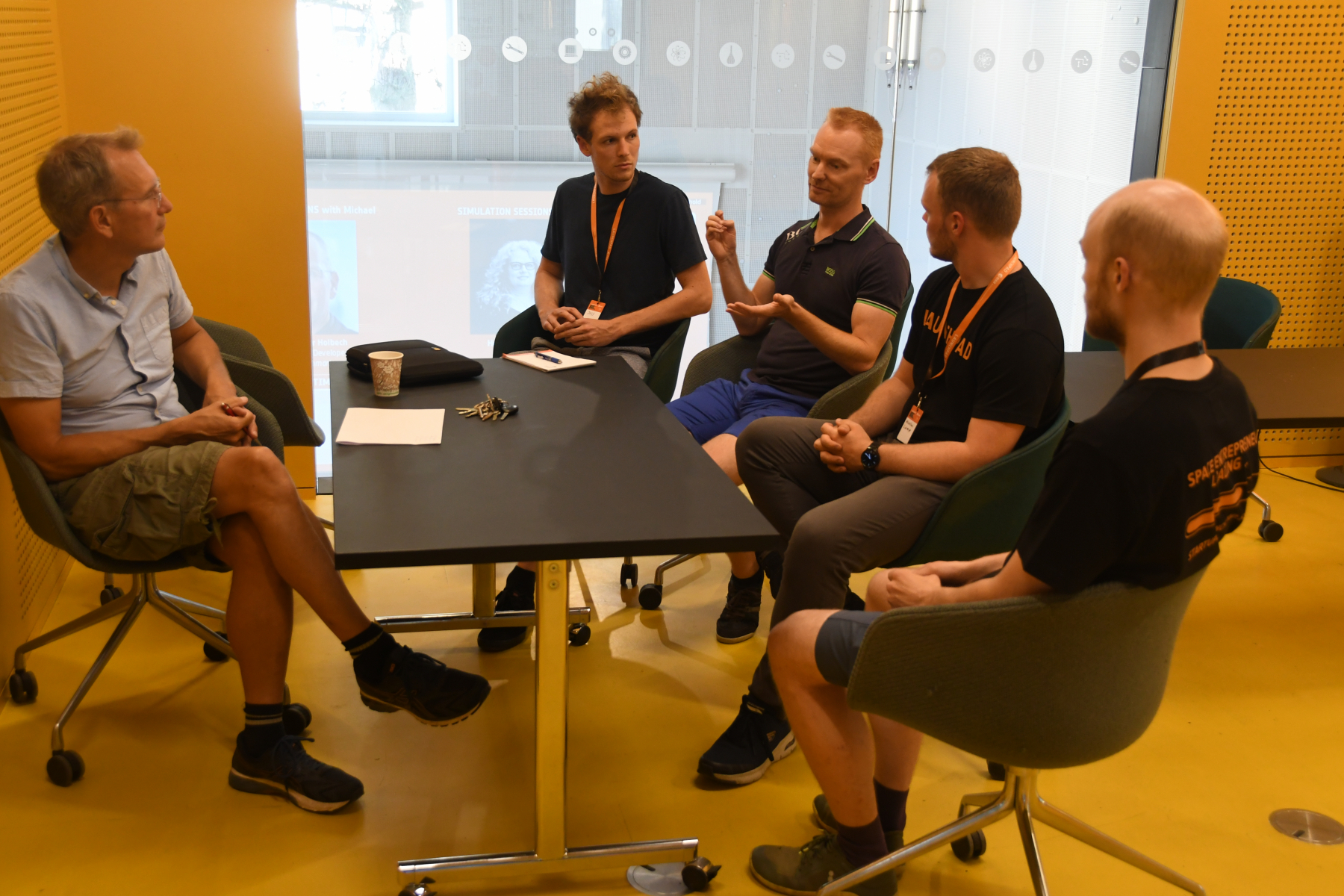 They also heard from speakers who have recently turned their early stage companies into well-run businesses. The talks gave a real-life introduction to the aspects of being a start-up and what to expect when you enter the entrepreneurial track. Hard facts of life as an entrepreneur were presented, with lessons learned from failing and retrying, how important it is to "listen to the customers" and much more.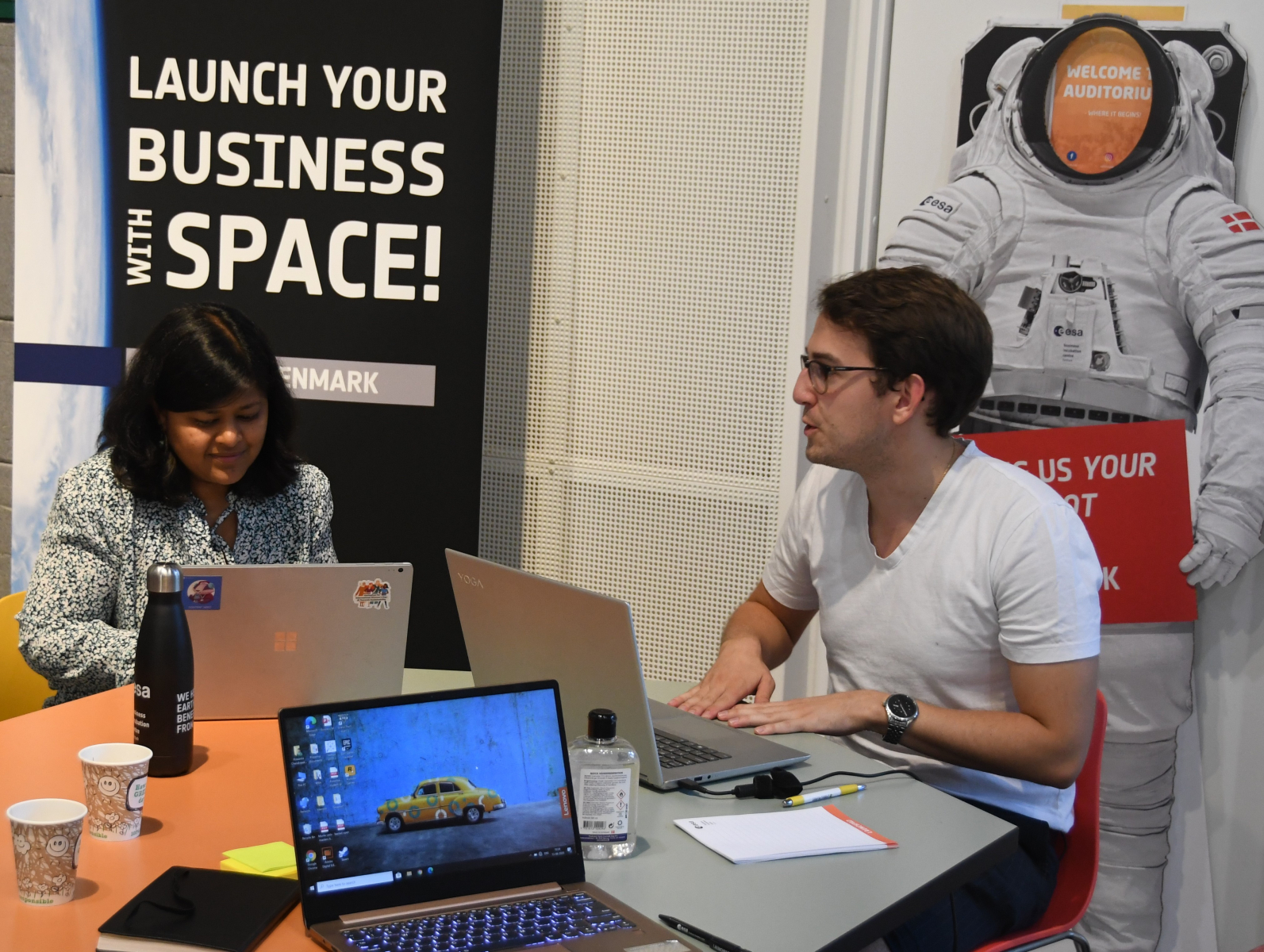 "What we currently see in society as a whole, and among our space entrepreneurs here in our Launchpad programme, is that space is becoming both more accessible and an enabling technology, a source for radical new applications across a number of sectors," added Sune.
VC investors impressed by interesting candidates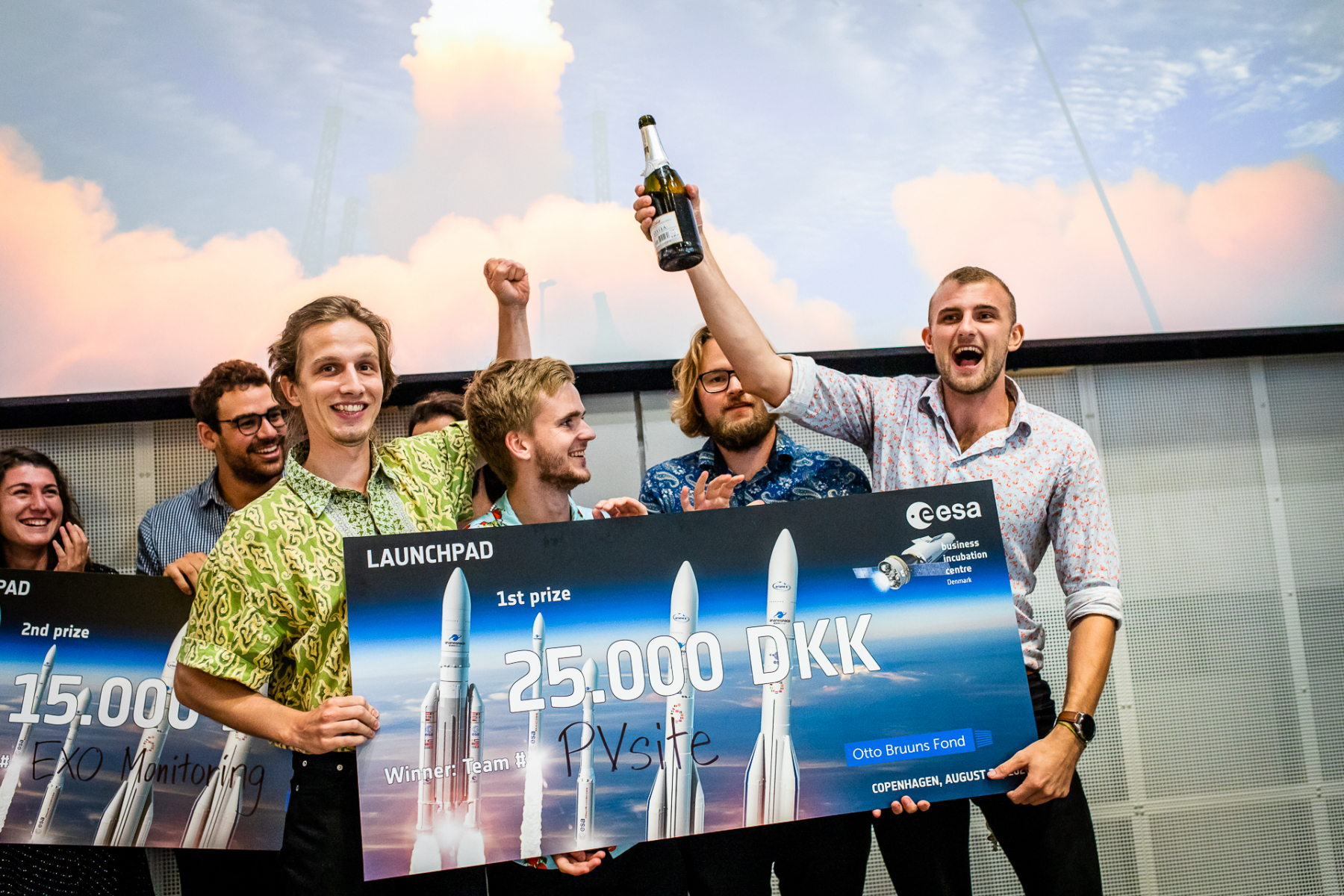 On the final day, seven teams presented their start-ups to a panel of professional investors from SEED Capital, Pre-Seed Ventures and the Growth Fund from Denmark, Pale Blue Dot from Sweden and Seraphim Capital from the UK, all of which are venture funds that invest in early-stage start-ups.
"Many of the teams presented substantial business cases and the investors were impressed with what the participants had achieved in the short time," says Sune.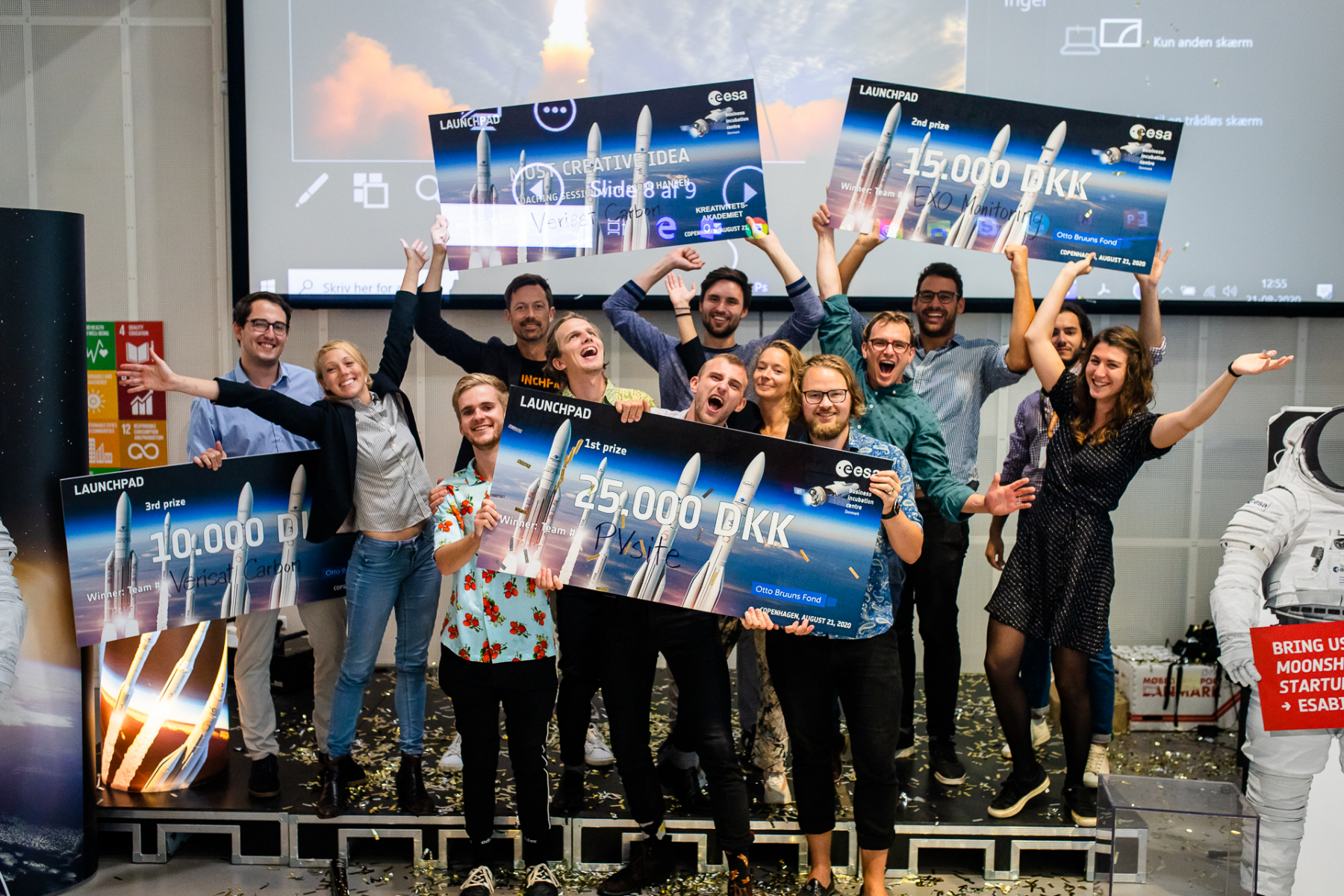 The three best teams selected by the investors were awarded cash prizes sponsored by the Danish Otto Bruun Foundation. These were topped up by hours of coaching from ESA BIC Denmark to help the new entrepreneurs move their companies closer to becoming viable businesses. The three winning start-up teams were:
1st place: PVSite – Utilisation of satellite data for construction and operation of solar parks
2nd place: EXO Monitoring – Geophysical risk assessment of real estate transactions using satellite data
3rd place: Verisat Carbon – Platform for trading CO2-reducing forestation with satellite verification.
Several of the investors expressed their intention to keep in contact with some of the start-ups as they spotted good investment potentials.
"Our ESA BIC Denmark pre-incubation Launchpad programme has definitely been a success. We plan to repeat it on a yearly basis. I am sure that we soon will see several of these entrepreneurs applying to join our ESA BIC Denmark incubation programme," says Sune.
The next deadline for applying to the incubation programme at ESA BIC Denmark is on 25 October 2020.
ABOUT ESA BUSINESS INCUBATION CENTRES
ESA BIC Denmark is part of ESA´s pan-European network of Business Incubation Centres operated by ESA Space Solutions. The network has now grown to 21 in 18 European countries. Together they form the largest ecosystem in the world for space-related entrepreneurship. Over 900 new start-ups have been fostered and another 220 are taken in annually at the network's business incubation sites.
ABOUT ESA SPACE SOLUTIONS
ESA Space Solutions is the go-to-place for great business ideas involving space in all areas of society and economy. Our mission is to support entrepreneurs in Europe in the development of business using satellite applications and space technology to improve everyday life. Our programme is designed to provide multiple entry points such as ESA Business Incubation Centres (ESA BICs), ESA Technology Transfer Broker Network, and ESA Business Applications programme. Funding typically ranges from 50KEuro to 2MEuro and supports everything from space technology transfer, early stage incubation programs, feasibility studies to large-scale demonstration projects.
Last updated at 22 September 2020 - 09:09