Archangel Imaging is using satellite communications and artificial intelligence (AI) to tackle wildlife poaching in protected areas and national parks using technology first developed through an ESA Space Solutions Kick-Start activity in 2018. The UK-based start-up has now completed a Demonstration Project and is launching its Argonaut camera system this month in a move that could help preserve endangered species.
Poaching is endangering the survival of many species, such as the black rhino that is targeted for the illegal trade of rhino horns, and threatening the survival of national parks, which employ many local people. It is impossible for park rangers to constantly monitor every inch of these extensive areas – but fewer animals mean fewer tourists, which in turn means less funding for the rangers. Now, however, Archangel Imaging has launched a wildlife monitoring camera system using AI that could help combat poaching and break the cycle.
Archangel Imaging's camera system was initially developed during an ESA Kick-Start Activity in 2018 to aid wildlife population studies by providing detection of different species. Such studies can be extremely time consuming, with researchers trekking for hours each day to check animal traps.
The Wildlife Advance Monitoring camera (WAMCam) devices uses AI to identify each species. Once detected, a notification is sent to the researcher to tell them which animal has been trapped.
WAMCam devices can communicate via the Iridium satellite network, so can be placed in remote 'off-grid' areas where cellular and WiFi coverage is poor or non-existent and infrastructure requirements prevent other systems being deployed. Researchers can deploy them in the most suitable locations and manage a larger quantity of traps, dramatically improving the size and effectiveness of wildlife studies.
Focussing the camera on poachers
The success of the Kick-Start activity led to a Feasibility Study and Demonstration Project, where the focus turned to the issue of poaching. This is a growing problem: for example, the number of rhinos poached in South Africa increased from 13 in 2007 to 1215 in 2014.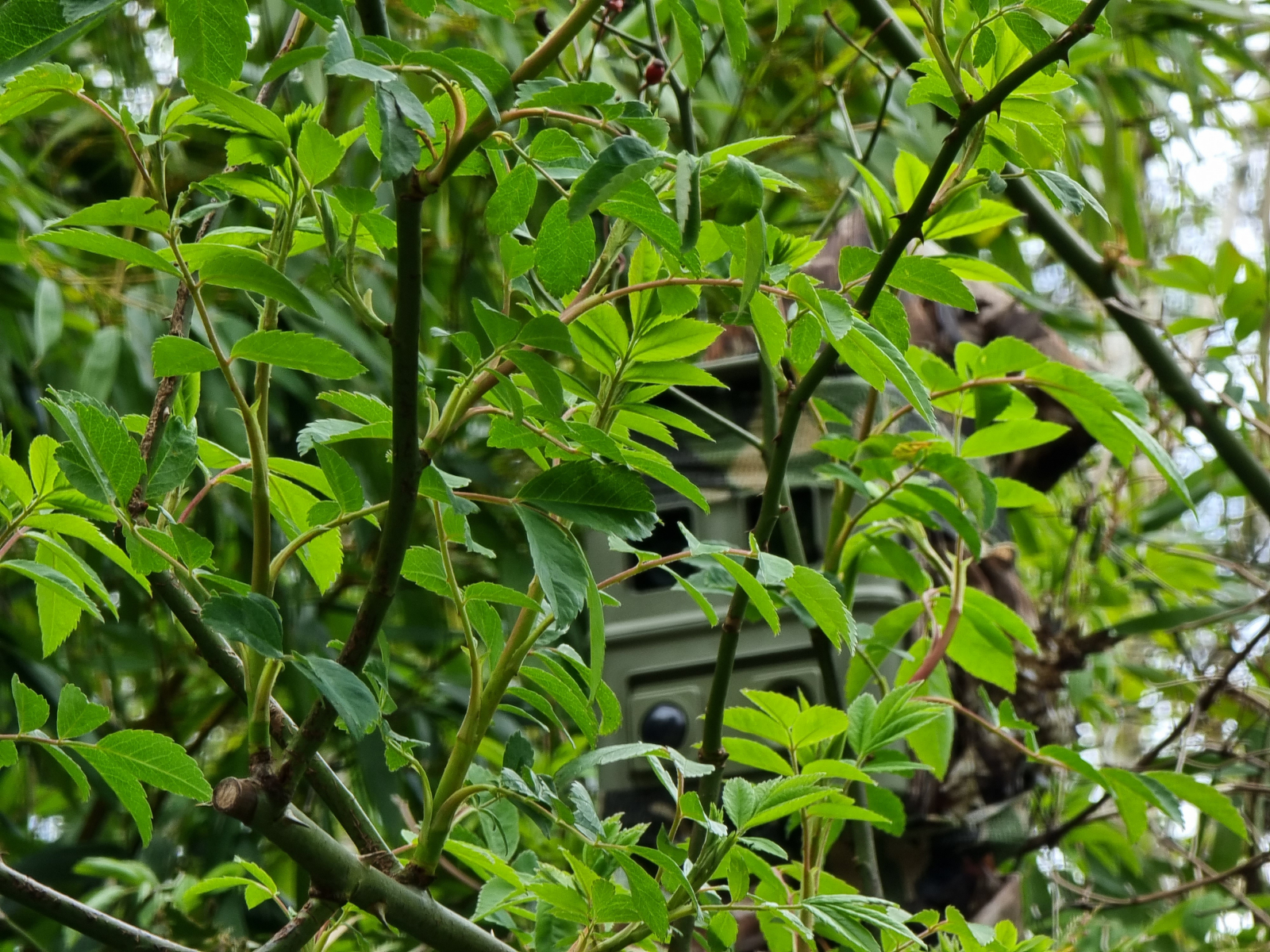 Protected areas and national parks in many countries are largely dependent on revenue from tourism. Tourists want a guarantee they will see the 'Big Five' – the African leopard, African lion, Cape buffalo, African elephant, and black rhino – but today the African lion, African elephant and rhino are all endangered. The decline in animal numbers results in fewer visitors, which means less money to maintain and protect the area, including paying park rangers. However, it is impossible for park rangers on foot to constantly monitor every inch of these extensive areas, allowing poachers to exploit known schedules and covertly attack their prey.
The system developed by Archangel Imaging has enabled security teams at national parks to cut response times to sightings of poachers from 1-2 hours to minutes. The system consists of Argonaut, a versatile AI-enabled camera, paired with Cerebella®, a collaborative platform used to manage incident alerts and initiate investigations. When a poacher is detected by an Argonaut unit, an alert is sent via the Cerebella app. The nearest park ranger, or device such as drone, will be tasked to respond before a poaching incident occurs, preventing an animal from being harmed.
Space technology has been crucial in deploying Argonaut to these remote areas, with satellite communications enabling Argonaut and security teams to send Cerebella alerts over low bandwidth links. The cameras have a range of up to 50 metres, a motion trigger that operates up to 12 metres and a battery life of 6 hours but can be used with solar panels for indefinite use.
"We'd like to give a special thanks to ESA for their support, not just in funding but also for the expertise they bring," says Dan Sola, CEO of Archangel Imaging. "Integrating space technology has allowed us to deploy off-grid AI monitoring anywhere in the world to start tackling some of humanity's biggest and most persistent problems. The Argonaut camera is now being deployed for remote asset protection and monitoring, not only to tackle poaching but also in the rail industry and for use by the police."
Archangel Imaging's camera and control system provides a solution that addresses the UN Sustainable Development Goal number 15 'Life on Land' and in particular, Target 15.5, which includes protecting and preventing the extinction of threatened species.
Last updated at 28 October 2021 - 15:05