A graduate of ESA's Business Incubation Centre (ESA BIC) in South France, Vaonis has raised over $2.5 million for its newly-announced hybrid between a smart telescope and a camera. Designed to be the world's most compact consumer smart telescope and positioned at an entry-level price, Vespera is the start-up's second commercial product and sees it bidding for a prominent position in the world of amateur astronomy.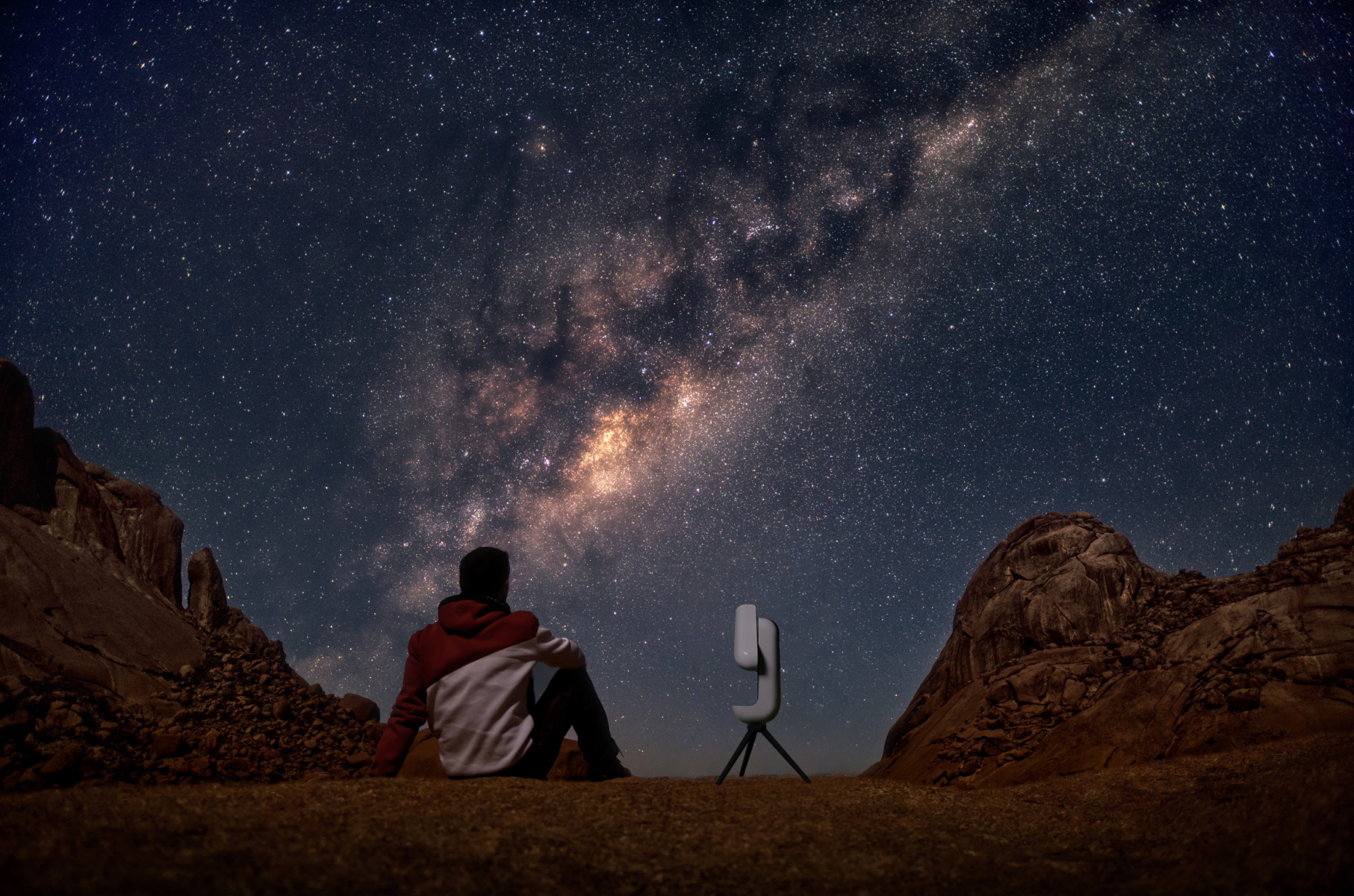 During the current health crisis, sales of astronomical instruments have surged due to a combination of people spending more time at home, limitations on travel and a desire for a return to nature. Vaonis, a start-up that specialises in the production of astronomical instruments, has seen orders of its flagship telescope Stellina (Italian for 'little star') more than double since the beginning of the first national lockdowns early in 2020, along with similar growth in the number of photos shared by Stellina owners.
The company's ambition is to revolutionise the world of amateur astronomy by making it accessible to all. Now it has announced its second product, Vespera, which is a miniaturised version of Stellina aimed at a wider audience. "The team at ESA BIC Sud France helped me to turn my idea, a smart consumer telescope/camera hybrid, into a real product that is now used all over the world by hundreds of space lovers. They helped us to finance its initial development and contributed to the geolocation technology that the smart telescope requires to operate properly", says Cyril Dupuy, founder of Vaonis.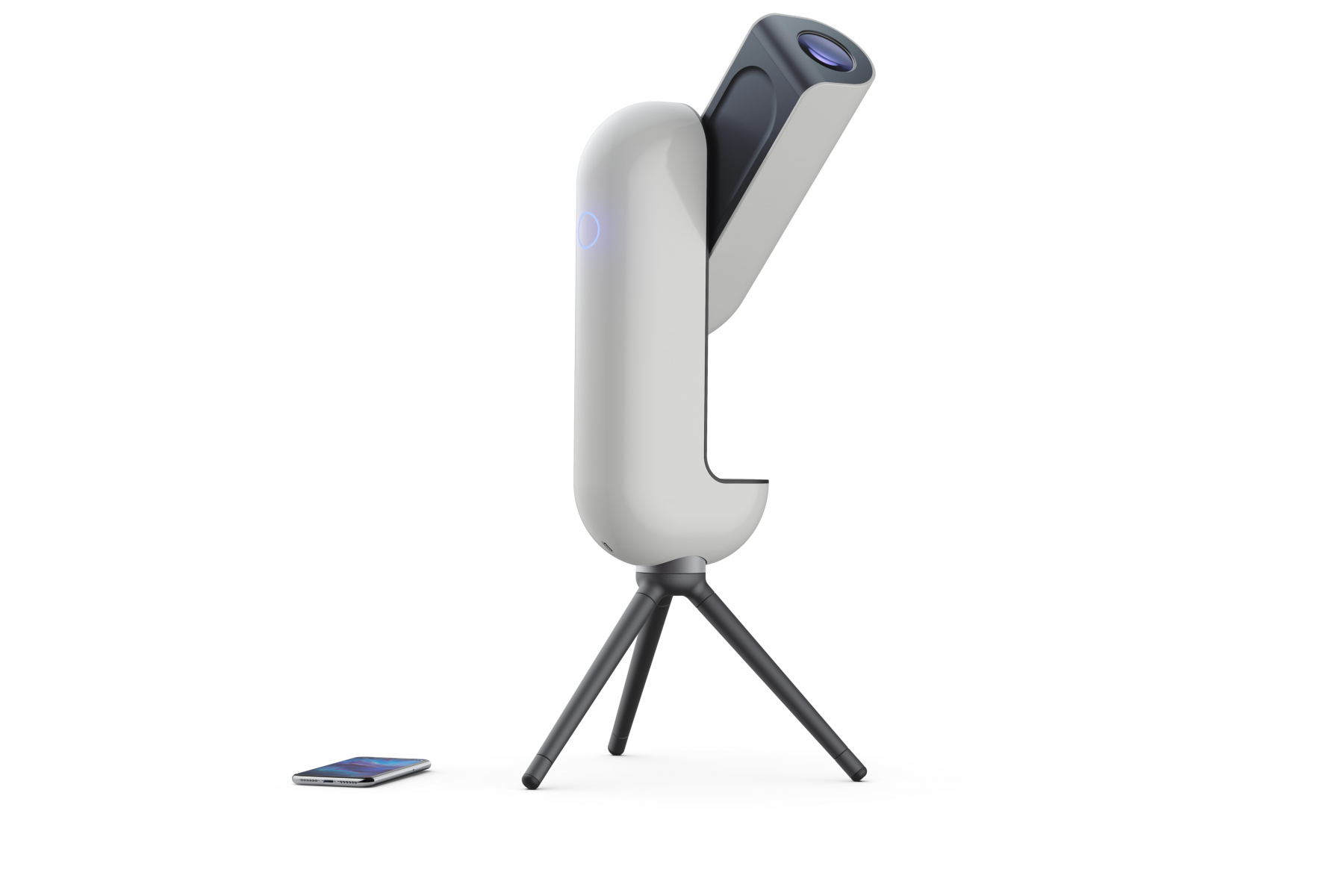 Small, smart and social
Weighing less than 5 kg and measuring 40x20x9 cm, Stellina's little brother Vespera combines high precision optics, electronics and mechanics, plus a patented autonomous image processing algorithm. It is designed to cater for newcomers to stargazing, thanks to its ease of use and mobile app. Once the telescope is set up, users can observe the night sky's hidden gems, including galaxies and nebulae, on their smartphone screens and then share their photos on social media.
In addition to being the smallest smart telescope in the world, Vespera is the only such instrument to offer a shared and interactive stargazing experience, with a multi-user mode that supports up to five users.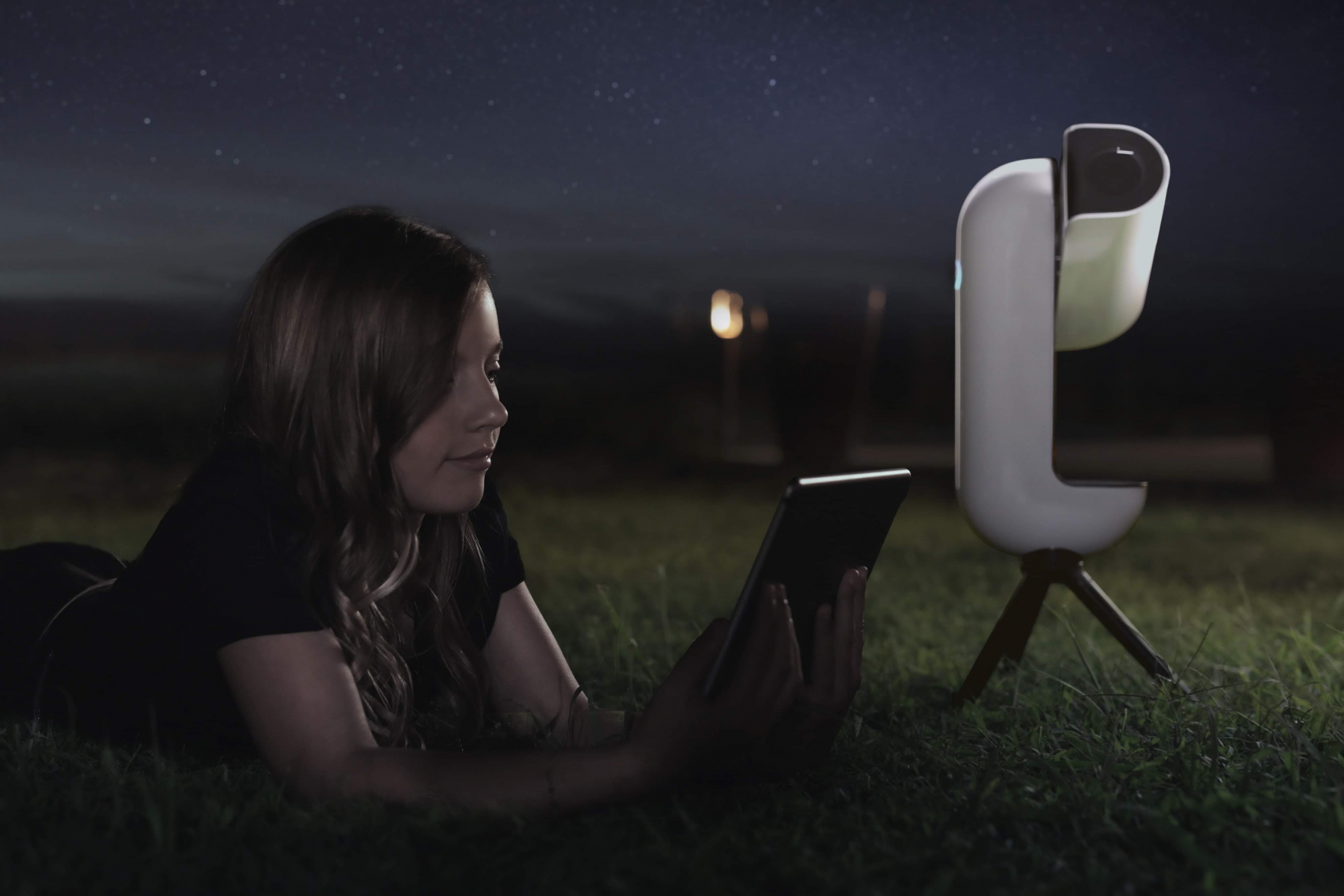 Fundraising for future finance
Today, Vaonis has 15 staff and expects a turnover of €1.5 million in 2020 – double that of 2019. Its famous fans include American astronauts Scott Kelly and Terry Virts.Vaonis was founded by Cyril Dupuy in 2016 and hosted at ESA Business Incubation Centre (ESA BIC) South France for two years. Its initial product was Stellina, which was the first observation station to allow anyone to photograph celestial objects at the touch of a button. This won several awards, including a CES Innovation Award in 2018 and a Red Dot Design Award in 2019. In 2018, Stellina was selected for inclusion in New York's Museum of Modern Art's MOMA Design Store. In order to finance the production chain of its new creation, Vaonis opted to use the Kickstarter crowdfunding platform. This raised $2 559 952 from 2163 backers in October 2020, far exceeding its target of $1 million. Deliveries are expected during the Christmas holidays in late 2021.
ABOUT ESA SPACE SOLUTIONS
ESA Space Solutions is the go-to-place for great business ideas involving space in all areas of society and economy. Our mission is to support entrepreneurs in Europe in the development of business using satellite applications and space technology to improve everyday life. Our programme is designed to provide multiple entry points such as ESA Business Incubation Centres (ESA BICs), ESA Technology Broker Network, and ESA Business Applications programme. Funding typically ranges from 50KEuro to 2MEuro and supports everything from space technology transfer, early stage incubation programs, Feasibility Studies to large-scale Demonstration Projects.
Last updated at 11 January 2021 - 12:44