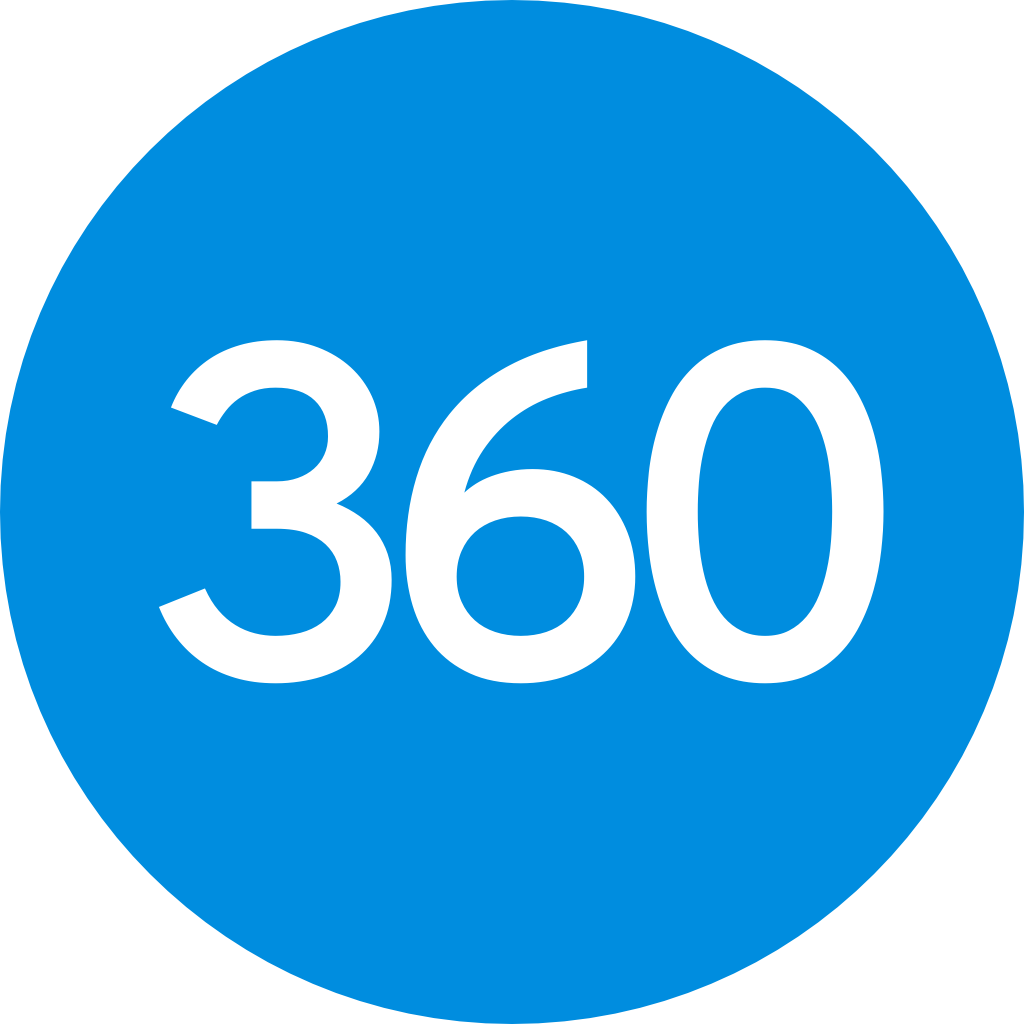 Objectives of the service
Water scarcity is a global problem, which affects citizens, governments, industries and agricultural stakeholders. Population growth, changing lifestyle patterns, rapid urbanization and industrialization, as well as climate change, place unprecedented pressure on limited water supplies. Consequences of water scarcity are: crop loss, declining amounts of drinking water, shortage of water input for the food and beverage sector.
Governments and industries struggle to determine how to effectively manage water resources. Accurate and reliable data is key for water management.
360blue is an information and software suite to determine water related risks, support optimization of water management, and asses replenishment activities. 360blue uses satellite imagery, Internet of Things (IoT) sensor data, and open access data sources to deliver insights into water usage, water availability, water risks, water balance, water quality, and water footprints.
The 360blue suite provides tailored information to our customers through an intuitive web portal.
Users and their needs
360blue is developed for:
Food & Beverage industry. Water is key for this industry. However, currently there is a lack of accurate and dynamic data concerning water risks and water availability (surface water and groundwater). With 360blue, companies get the information they need to make strategic and tactical decisions regarding water management. Our information is also used to develop and monitor water replenishment programs (e.g. land restoration). Furthermore, industries use our data for water reporting.
Stakeholders in the agricultural value chain. Water is a major input for agriculture, and agriculture is the main consumer of water worldwide. 360bue is used by our agricultural customers to assess how much water agriculture consumes in the region of interest, to understand the balance between water consumers and water availability, and to develop an effective intervention strategy to mitigate water risks in the agricultural sector.
Governmental agencies. Water is a strategic resource. Governments need information to ensure water availability for their citizens and industries. Good water management is therefore crucial. With 360blue they get the information they need to understand current and future water risks, and to develop effective water management policies.
Service/ system concept
360blue has the following characteristics:
Accurate and dynamic information for water management
Integration of multiple data sources: satellite-based information, ground sensors (IoT) and open data sources
Cost efficient due to smart usage of satellite data
Integration of historical and current data to provide trend analysis and alerts
Can be deployed for any region worldwide
Cost efficient due to smart usage of satellite data
An online dashboard turns complex data into valuable insights
Customized to the specific needs of the users
All information can be accessed through an easy to use online portal
360blue measures quantitative and qualitative aspects of water and enables an integrated water resource management service. Below, we provide a screenshot of the dashboard of 360blue. The dashboard can be adapted based on specific customer needs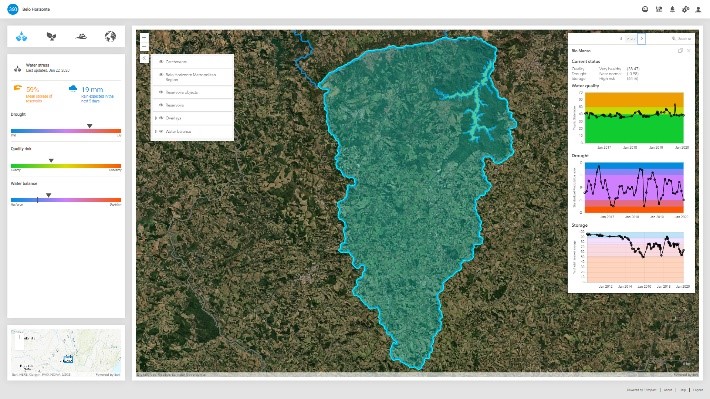 Space Added Value
Satellite Earth observation
Satellite Earth observation is essential for 360blue, and is used to provide information concerning the availability of water, and to assess the impact of water changes on the environment (e.g. vegetation, agriculture, industries). Furthermore, due to archived data, we can provide trend analysis regarding water availability and landscape changes with respect to water usage.
Satellite communications and Internet of Things
Sensors in remote places can be connected using satellite communication. 360blue is compatible with multiple satellite communication networks.
Integrating satellite Earth observation, Internet of Things data and other geo-information sources into meaningful water risk indicators is one of the key capabilities of 360blue.
Current Status
The 360blue project ran from September 2018 until December 2020.
52Impact have developed 360blue, and demonstrated the system in 14 locations throughout East-Africa, Europe, Latin-America, South East Asia, and West-Africa. A wide variety of (potential) customers were involved in the pilot-demonstrations, including agricultural stakeholders, companies from the beverage industry, and public organizations. 360blue is used by our customers to assess water availability on watershed level, assess water-related risks, identify the potential for water risk mitigation activities, support water replenishment projects, and acquire insights to enhance agricultural (water) practices.
The demonstrations of 360blue were a success! 52Impact have realized more than the project objectives, and were able to demonstrate the system in a variety of contexts and environments working with a large group of (potential) customers. Last but not least, 52Impact managed to acquire 7 contracts, and realized follow-up with customers.
360blue provides key information to companies that aim to transition towards a more sustainable way of production.
Prime Contractor(s)
Subcontractor(s)
Status Date
Updated: 02 February 2021
-
Created: 02 February 2021