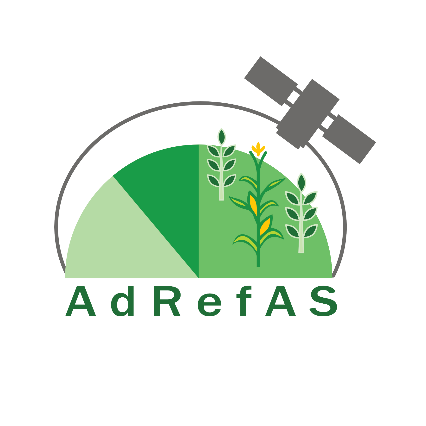 Objectives of the service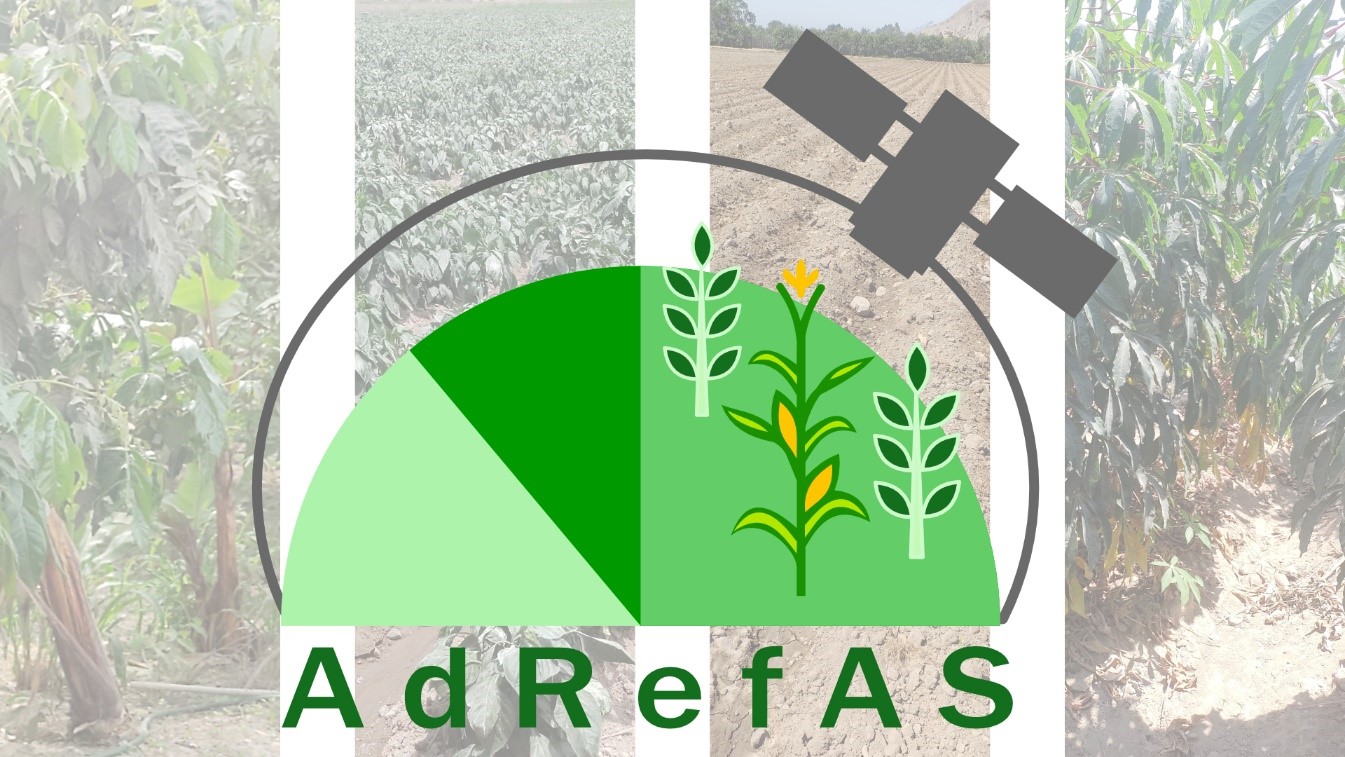 Reliable, accurate and timely agricultural statistics are a fundamental component for policy decision making, as agriculture is an important source of income for rural areas in many countries worldwide. Furthermore, it is also equally important for the planning and use of water resources in a sustainable way. Especially some countries in Latin America, where the agricultural sector plays an important role in the national economy, have a high demand for georeferenced agricultural data and related statistics.
This service aims to upgrade the agricultural statistical data collection by improving the existing data collection systems using state-of-the-art information technologies and satellite imagery. Hereby, the proposed service links the existing farmer reporting system with cadastre data and recent crop information derived from Sentinel satellite imagery, resulting in a geo-referenced agricultural statistical database. Finally, the service users and stakeholders have access via an established Web Portal to the information provided, such as parcel-level agricultural and crop data, land cover information of the region, water demand and supply statistics.
Users and their needs
The service is targeting the national and regional administrations as well as the private insurance sector within the agricultural sector in Latin America.
The involved users within AdRefAS project, mainly the Ministry of Agriculture on national level, the regional Water User Organizations and Insurance Companies, constituted following information needs:
Reliable georeferenced cultivation and production statistics on crops, provided regularly and on-time for agricultural policy planning (concerning crop demand and supply),

Improvement of irrigation planning and monitoring of farmer declarations by using a georeferenced system using satellite imagery,

Access to reliable data for the extension of agricultural crop insurance schemes,

Provision of a support tool for improved data collection within the agricultural sector.
The proposed service encompasses challenges such as:
Different crop types within Latin America (compared to Europe and Africa), which require adapted crop classification algorithms,

Varied crop growing seasons as well as the cloudy conditions within the service region which will impact the usage of optical satellite datasets.
Service/ system concept
AdRefAS represents a service for agricultural statistics, using multiple data sources in combination with satellite imagery in order to generate reliable and timely information on the recent agricultural production.
Hereby, the data acquisition task adapts to the specific situation of the area of interest. This flexible approach allows to perform in different settings, aligning optimally to varying agricultural environments in particular. Thereby, the processing of the selected datasets includes a permanent quality control and related documentation.
The data analysis task delivers first results such as crop masks which then feed a GIS-based fusion of crop types and alphanumeric data on single parcel level. The final agricultural statistics are disseminated through a web portal to users and stakeholders.

Space Added Value
Agricultural applications and services benefit greatly from satellite imagery data, which offer incomparable temporal tracking, relevance, high precision, reliable and objective information.
Particularly for Latin-American countries, that are often forced to implement cost-efficient agricultural monitoring solutions for large areas to fulfil their information demand, the European Sentinel datasets with their free and open data policy allow objective information retrieval from space.
By using Sentinel-1 and -2 data for its service, AdRefAS profits to a large extend on the high-frequent re-visit rates in combination with SAR and optical sensors. These datasets enable AdRefAS to produce agricultural statistics based on dense data time series even in cloudy regions, which are common in parts of Latin America. Supplementary, the data continuity of Sentinel datasets represents another asset for the service development, ensuring constant data supply over a long time period.
Current Status
The Kick-start activity has been concluded successfully. Substantial user needs were adequately collected and consolidated to define the service requirements.
Supplementary, the technical feasibility was examined and a first small pilot region in Peru was produced to showcase the AdRefAS service potential to local users and stakeholders.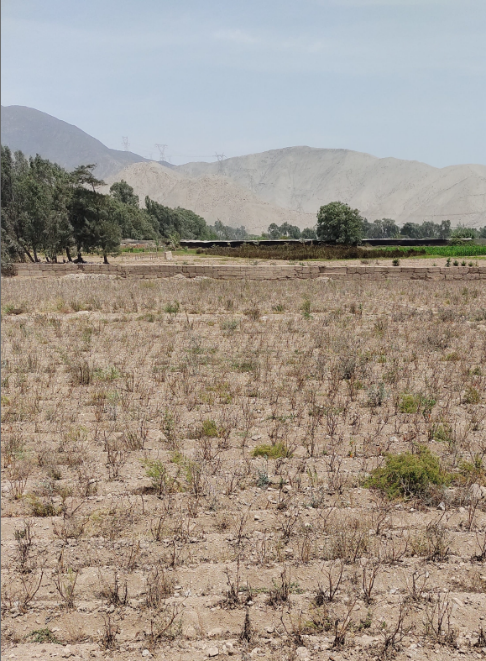 The use of Sentinel imagery in combination with statistical methods led to a reliable crop area estimation, documenting a high underestimation of the crop area coverage compared with the official agriculture statistics. Furthermore, the achieved results such as accurate land cover maps in combination with statistical data on crop types supported the agricultural policy planning as well as the regional irrigation planning.
A first version of web-based tool was created additionally, providing a geo-referenced and centralized data collection mechanism for users and stakeholders, accumulating the knowledge about the agricultural area on single parcel level.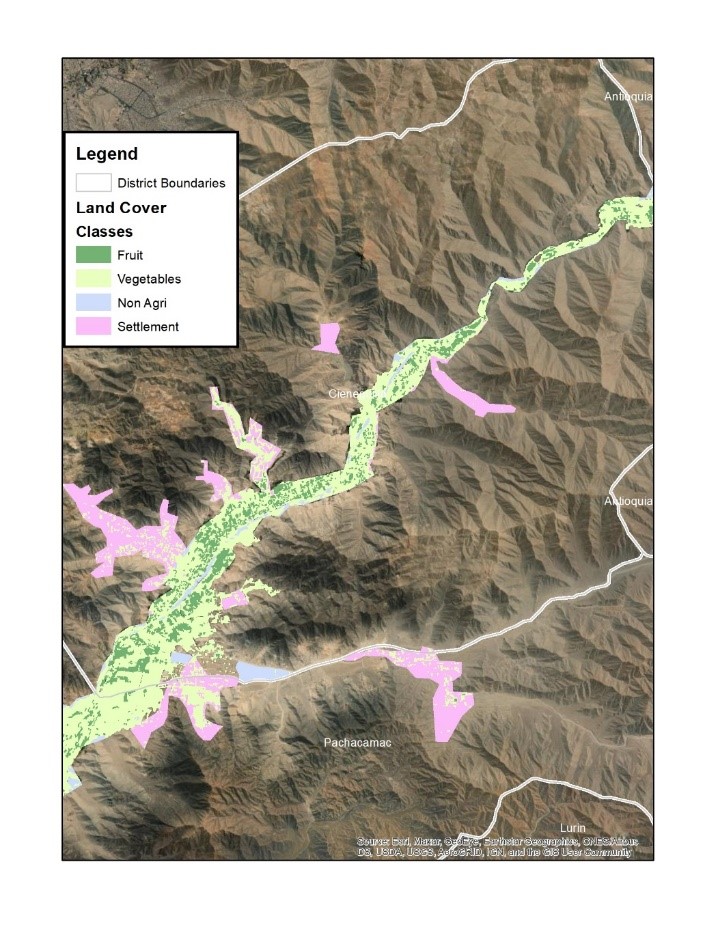 The commercial viability of the proposed service was analysed and a business plan was provided.
Prime Contractor(s)
Status Date
Updated: 21 October 2022
-
Created: 21 October 2022