Objectives of the service
The objective of this project is to generate a business intelligence platform that will allow users to analyse an "Area of Interest" considering its up-to-date features and attributes. The project will make use of satellite imagery from different providers and create a fully-automated platform that will be able to generate business intelligence without human intervention. The goal is to develop a fully automated data pipeline, through which IMG ai Ltd will provide customers and users with a genuinely game changing opportunity to access actionable business intelligence that is available in days and weeks not months and years, which can be renewed in either 3, 6 or 12-month cycles, and represents savings in both time and expenditure of up to 30% compared to current survey methods. Further, customers will benefit from IMGeospatial and our technical development philosophy that facilitates a modular, bespoke approach, providing solutions to each individual company's needs and wants every step of the way from initial request to delivery of data, automatically.
Service/ system concept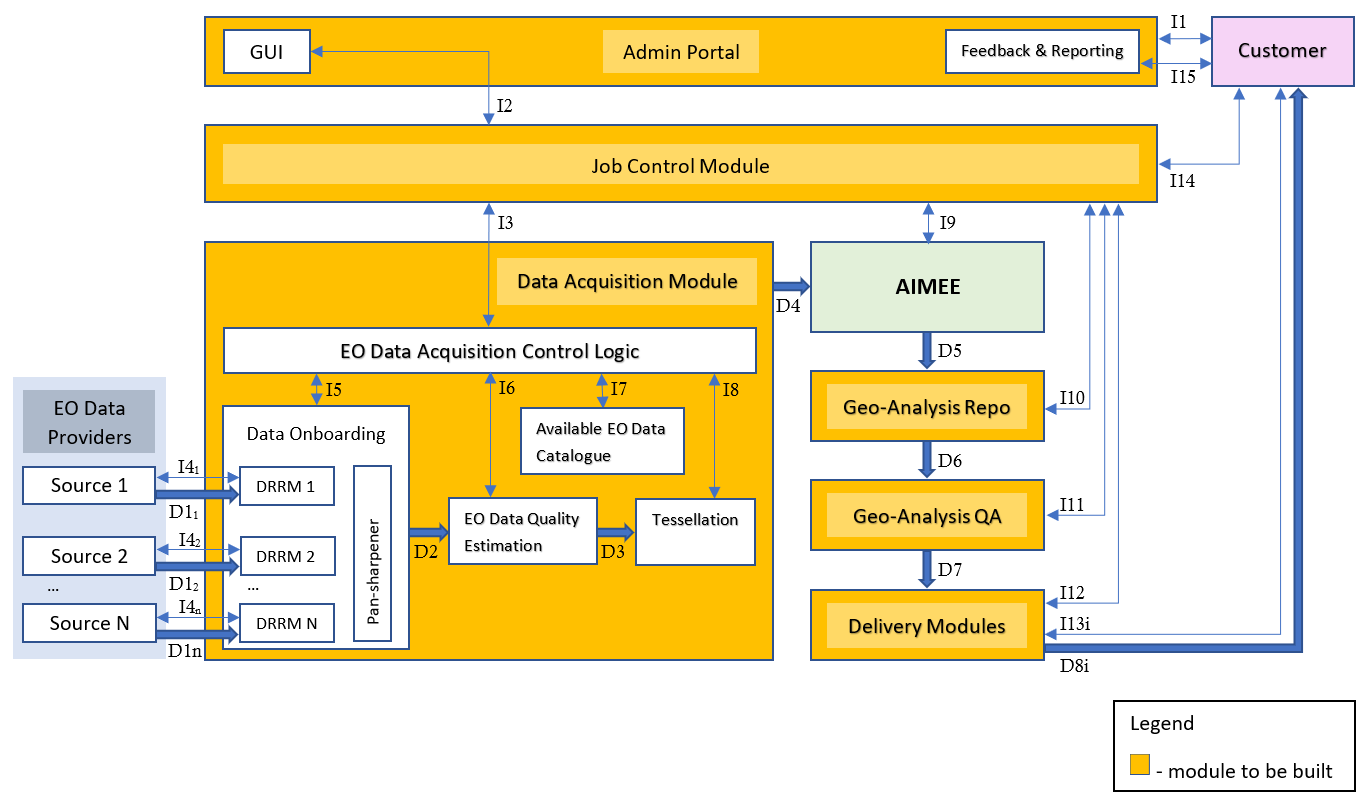 Space Added Value
WATER SCARCITY
The UK saw the 3rd driest May-July period on record since 1910. UK Centre for Ecology and Hydrology
Conversely, climate change and population growth have increased global exposure to water shortage. While the media typically covers more extreme drought events in the developing world, IMGeospatial has seen the water scarcity threat hit closer to home — in the UK, water utilities and the government bodies that regulate them, have ramped up their efforts to reduce water loss, by addressing active leakages in the system and unauthorised use by the public. However, inaccessible private lands and vast rural areas make it difficult to locate where these losses occur in a timely and efficient manner.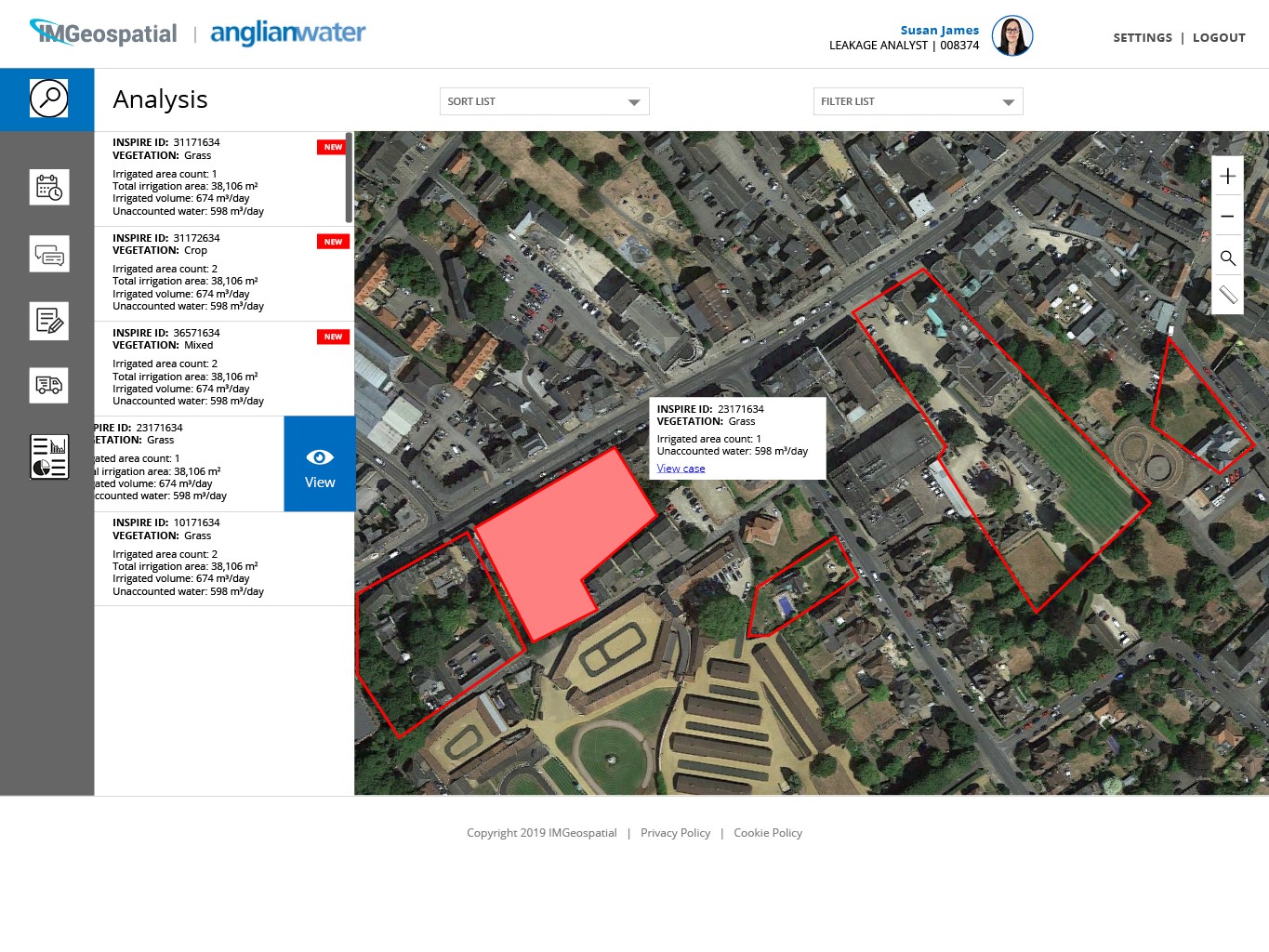 IMGeospatial is helping Anglian Water take the guesswork out of this process. Using various sources of publicly-available and remote-sensed data, we're empowering leakage analysts to identify and investigate water loss in the District Metered Areas they cover, and have provided them with a work order system that will increase the efficiency of field officers to access and address those issues
Current Status
The project has gone through the feasibility and proof of concept phase with the different parts of the project. Now after detailed discussions with the World Bank and our other partners we have got an amazing data delivery module to ease the efficiency of digestion and we are all looking forward to the pilot which will happen over the summer.
CHANGE THE WAY YOU SEE YOUR WORLD.
AUTOMATED BUSINESS INTELLIGENCE
Prime Contractor(s)
Status Date
Updated: 16 December 2019
-
Created: 07 May 2019