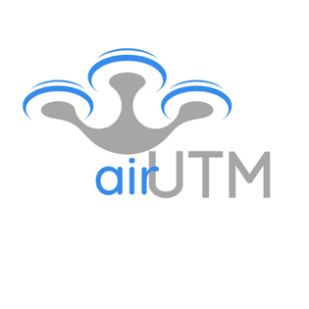 Objectives of the service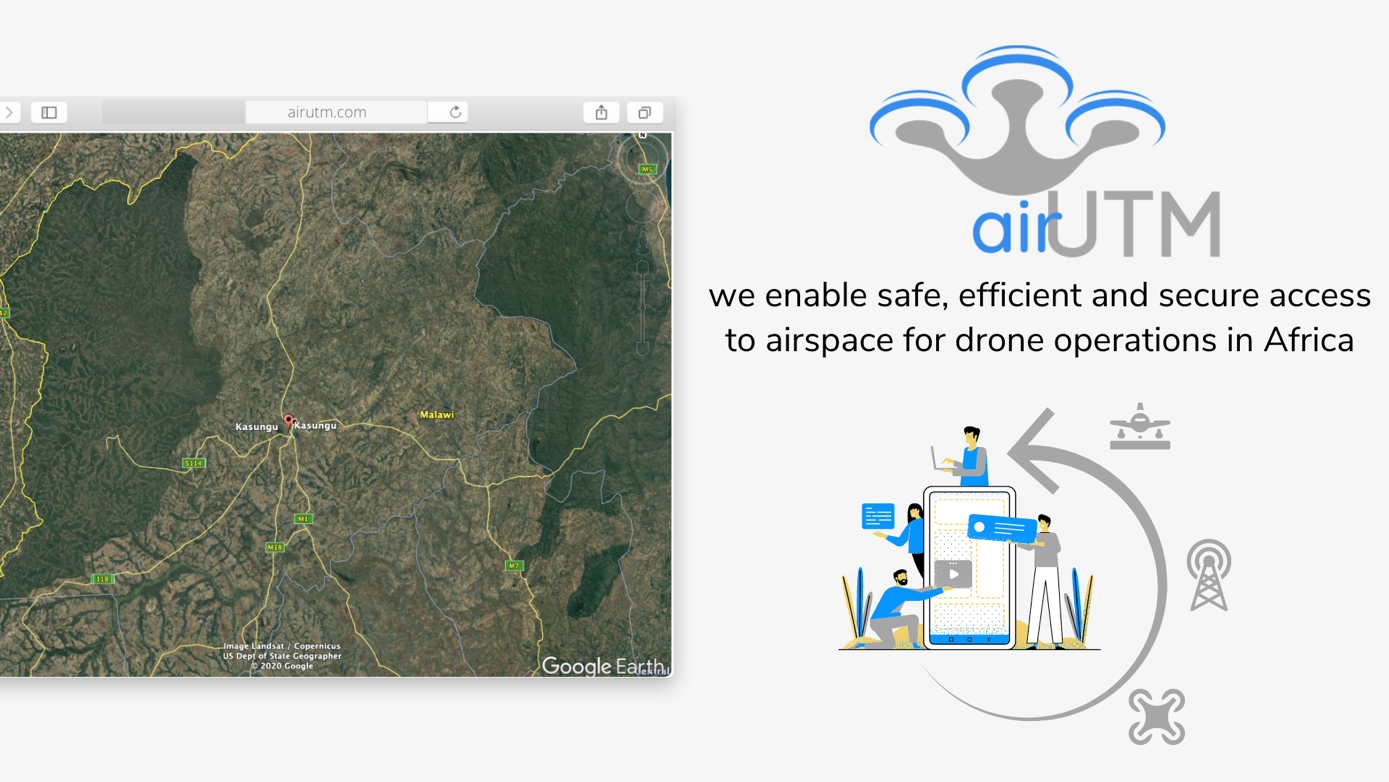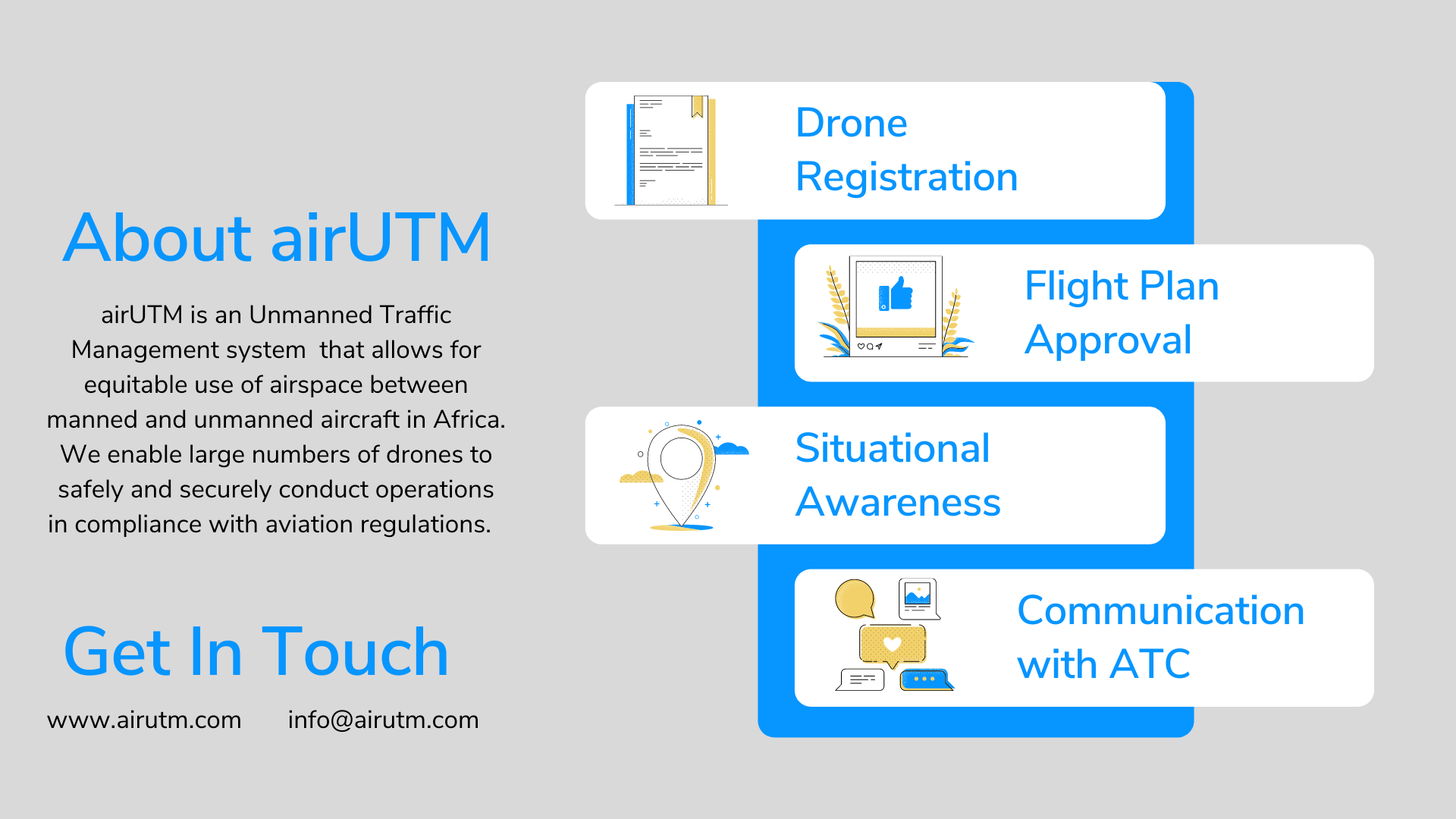 Image credit: ukowapi UG, Project: airUTM
airUTM is an Unmanned Traffic Management system that allows safe, efficient and secure access to airspace for large numbers of drones. Drone operators need to file daily flight plans as part of their operation procedure. These flight plans are reviewed and approved by CAA (Civil Aviation Authority). Currently, DCA (Department of Civil Aviation) Malawi uses emails and a WhatsApp group to communicate with drone operators in Malawian airspace. Flight plans by drone operators are shared in a WhatsApp group which also comprises of manned aircraft operators and Air Traffic Control (ATC). An officer from ATC then reviews the flight plans and issues approval or rejection.
Communication via WhatsApp/ email is an interim solution. However, the main challenge of such analog communication is the lack of situational awareness. Flight plans submitted in this manner are usually in text format, therefore relevant flight information cannot be transmitted. The current solution can be improved by developing a digital system delivering a set of automated functions, services and procedures to ensure safe and secure aircraft operations in a specific volume of airspace. airUTM is a framework designed to facilitate any kind of routine mission, in all classes of airspace and environment while addressing an appropriate interface with manned aviation and air traffic control.
Users and their needs
The main users/ customers are: -
Drone operators: BVLOS (Beyond Visual Line Of Sight) & VLOS (Visual Line Of Sight),
CAA (Civil Aviation Authorities)
Humanitarian Aid Organizations i.e. UNICEF, GIZ
Drone hobbyists/ enthusiasts.
Drone operators are required to file daily flight plans as part of their operation procedures. These flight plans are reviewed and approved by CAA daily. This forms the basis of drone regulations issued by CAA.
CAA requires that all drones are registered and authorized to fly. CAA ensures adherence to drone regulations by monitoring drone operations, approving flight plans and defining restricted airspace.
Humanitarian aid organizations conduct various drone operations i.e. mapping, emergency response, cargo delivery, etc. As airspace users these organizations also need to comply with drone regulations to ensure safety.
Drone hobbyists require access to accurate weather information and other relevant flight data. Before each flight, hobbyists need to know when and where it is safe to fly.
Service/ system concept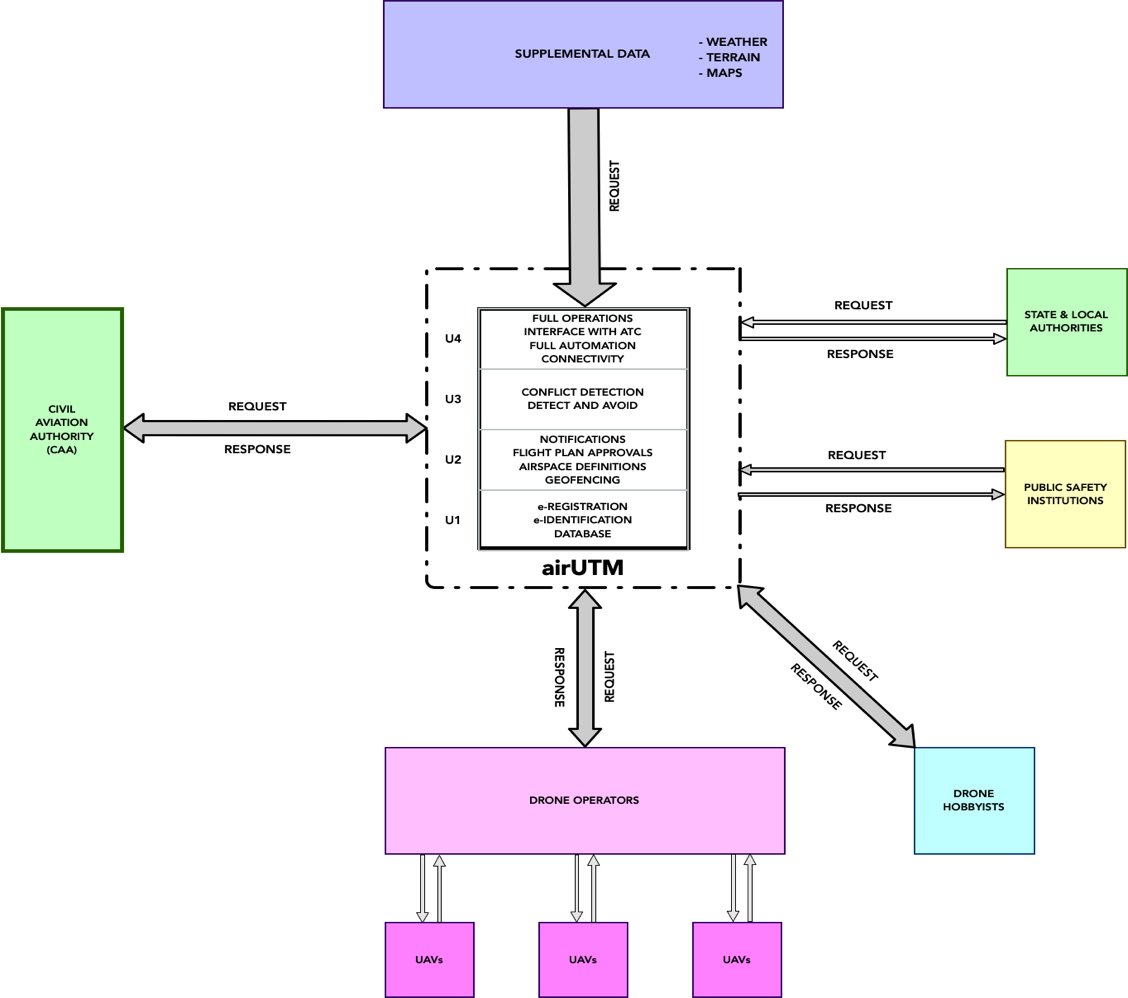 Figure 1. The schematic diagram of airUTM application/ service
airUTM will have the following outputs:
Weather information
Situational awareness of airspace
E-registration, e-identification and geofencing
Flight plan review and approval
Relevant information and data flow
Key aspects of the airUTM system architecture are:
Cloud-computing
API integration
GNSS for real-time position information
Space Added Value
The space assets that will be used for this activity are:
SatNav: airUTM offers location-based services (GPS & Galileo) using real-time geo-data from tracking devices to provide position information and live-tracking. We intend to use both GPS and Galileo as these provide high reliability and accuracy.
SatEO: airUTM uses Earth Observation to access satellite images of the earth surface in form of digital maps. Images from Sentinel 2 satellites (via Open Street Maps/ MapBox) will be used, because of the high spatial resolution of 10 m – 60 m as well as the free and open data policy.
Current Status
The airUTM feasibility study is now complete. Overall, the activity was a great success. An overview of the milestones, achievements and next steps can be found below:
Completed consultations with key stakeholders (Department of Civil Aviation Malawi, Wingcopter, Swoop Aero, MicroMek, GIZ Malawi, UNICEF Malawi, African Drone & Data Academy and several drone hobbyists in order to define the Service Requirements, Service & System Architecture as well as develop a Business Blan.
Conducted a demonstration with the Department of Civil Aviation Malawi and Wingcopter during a scoping visit to the Humanitarian Drone Testing Corridor in Kasungu, Malawi in November 2020. This activity was done as part of the Drone & Data Aid project in close collaboration with the main sponsors GIZ, UNICEF Malawi and Wingcopter.
Secured LOI's from key stakeholders.
Confirmed the Department of Civil Aviation Malawi as main reference customer and GIZ as first paying customer for the next phase - Demonstration Project.
Secured partnership with WTS Positioning to use their tracking device, Trax, to provide real-time position information as part of our UTM solution.
Next steps:
Complete full proposal and apply for the subsequent Demonstration Project with support from ESA Business Solutions.
Start to engage private investors to secure co-funding for the Demonstration Project.
Travel to Malawi to negotiate the terms of a follow up activity with key stakeholders. Secure signed LOI's and MOU's.
Start to develop functional airUTM prototype to be tested as part of the Drone & Data Aid project in Malawi. In partnership with GIZ Malawi, UNICEF Malawi and Wingcopter.
Continue to engage KCAA (Kenya Civil Aviation Authority) and other relevant stakehoders in the Kenyan drone ecosystem.
Establish initial relationships with RCAA (Rwanda Civil Aviation Authority) to explore market opportunities in Rwanda.
Continue marketing & PR activities such as monthly webinars and regular meetups to engage industry stakeholders and the general public.
Prime Contractor(s)
Status Date
Updated: 30 March 2021
-
Created: 27 November 2020