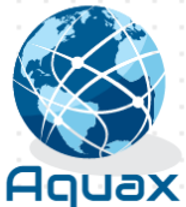 Objectives of the service
Aquax is intended for monitoring and identifying anomalous or illegal wastewaters or discharges within lakes, rivers and reservoirs. It is based on AI integration and elaboration of Big Data, that are collected by robots and EO satellites.
In recent years, more and more lakes, rivers and basins have been polluted by illegal drains, generating potentially dangerous situations for humans and the environment. Aquax is aimed to be deployed in any environment where there is need of identification of water-soluble organic polluting substances. Sensors' choice depends on the physical parameter Aquax is going to investigate, and it is defined at any mission time by time.
Users and their needs
Users and customers for Aquax are primarily constituted by companies and entities involved in water management or environmental monitoring (especially in countries with significant water waste issues), such as:
Water Management Entities
National Parks
Environmental protection bodies
Category Associations (Fishermen, Tourist Agencies, agricultural farms)
Engineering Companies that are involved in environmental services
Municipalities
Touristic Local Agencies
Universities and Research Centres
Service/ system concept
Aquax architecture includes autonomous complex robots carrying specific sensors, submersible buoys, edge computers and satellites. Deployed robots are marine, aerial, land and submarine. All robots can communicate with each other and share information gathered by any of their sensors. Data are then passed to an edge computer: an originally designed Artificial Intelligence on-board any of the robots, which does a first sort, deleting corrupted data, asking for new acquisitions where they are missing and integrating data in purged small datasets that can be quickly sent to a central unit without delay or too much effort in terms of time and bandwidth. All robots are equipped with a companion computer, used for edge computation (neural networks and data reduction). They represent robotics' system core and they have the ability to reduce data amount to be transmitted. This makes robots deployable also in remote areas for which the only possible communication is via satellite.
The central unit is an AI itself which coordinates and analyses all the data coming from the different devices; AI Central Unit coordinate the robots, guide them through the mission steps that involve more than one robot at the same time and do the analysis in real-time or store the data for future use.
Artificial Intelligences improve their analysis capabilities as long as they examine new data: learning experience is a fundamental feature of Aquax architecture.
AI Engine for Satellite Data Analysis is able to analyse big data for early detection purpose.
Aquax is based on the concept of layered data analysis: from satellites, to robots, to AI, every level has its own data analysis path, that leads to the further level and optimizes performances. In this architecture, every robot shares the same layer, i.e. base hardware and software. In this way, the whole system can exchange data and communicate in real-time and offer an instant access and comprehension to every aspect of analysis development.
Space Added Value
SatNav, SatCom and SatEO play an essential role in Aquax system.
SatNav
Galileo is used for robot navigation and sensor data geo-referencing.
SatCom
Iridium is used for tele-command, control, and communication of robots over long distances.
SatEO
Aquax elaborates data coming from satellites, as well as data coming from sensors that are on-board robots (multispectral, for suspended matter, etc.). As to SatEO, the following data are used:
Sentinel 1 SAR data - used to verify and survey DSM changes;
Sentinel 5P data - we are currently experimenting them for leak detection;
Sentinel 5 data - they are dedicated to atmosphere observation, but can give indication also about volatile polluting substances.
Current Status
Aquax project and related technologies are already designed, and some of them are already developed (TRL 6/7). H4R has also realised a first application example in collaboration with Acqualatina, to identify the presence of any anomalous discharges (of organic pollutant type) on the Paola lake in Sabaudia, Italy. An integrated robotic system consisting of aerial and water robots has been used, to carry out an in-depth environmental analysis. In a longer term vision project, H4R aims to create a network of underwater, surface and aerial robots that, strategically positioned and spread throughout the territory of reference, are able to constantly monitor large portions of lakes and natural parks.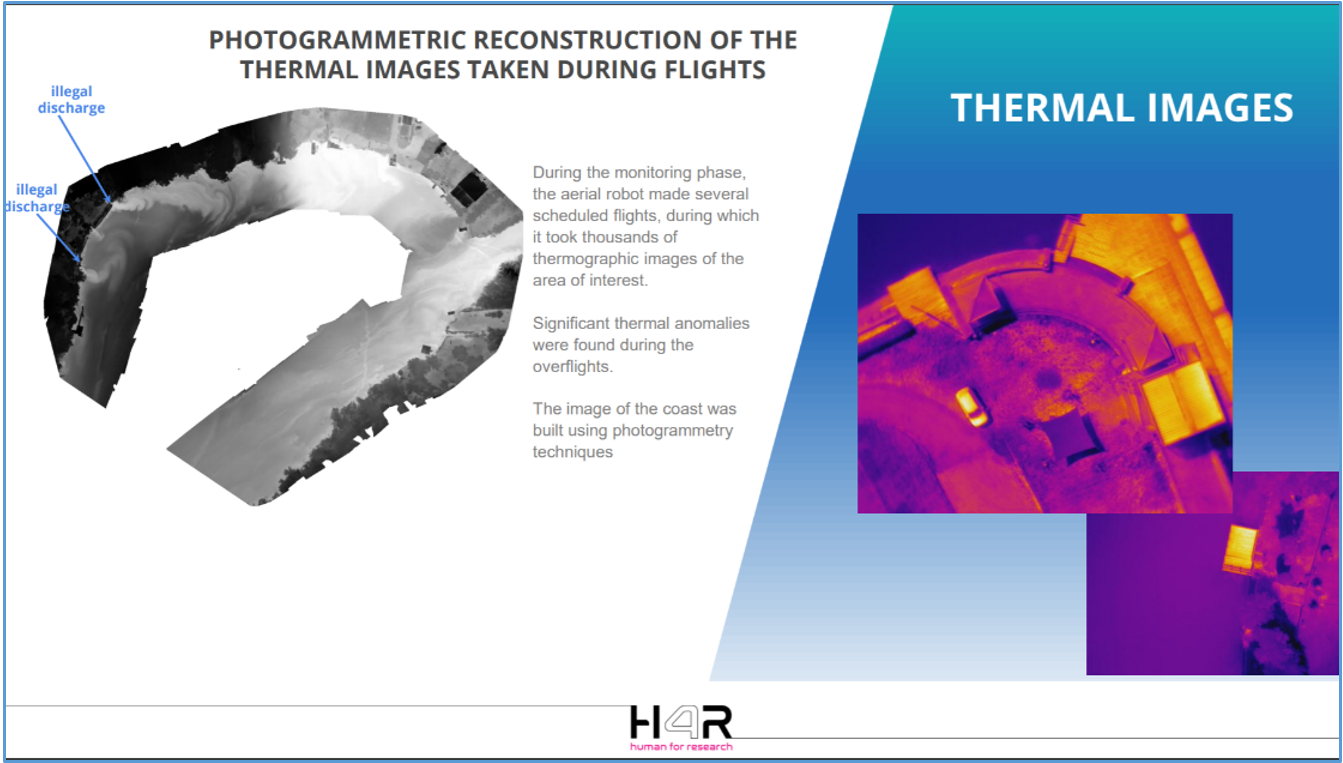 Image credit: H4Research, project Aquax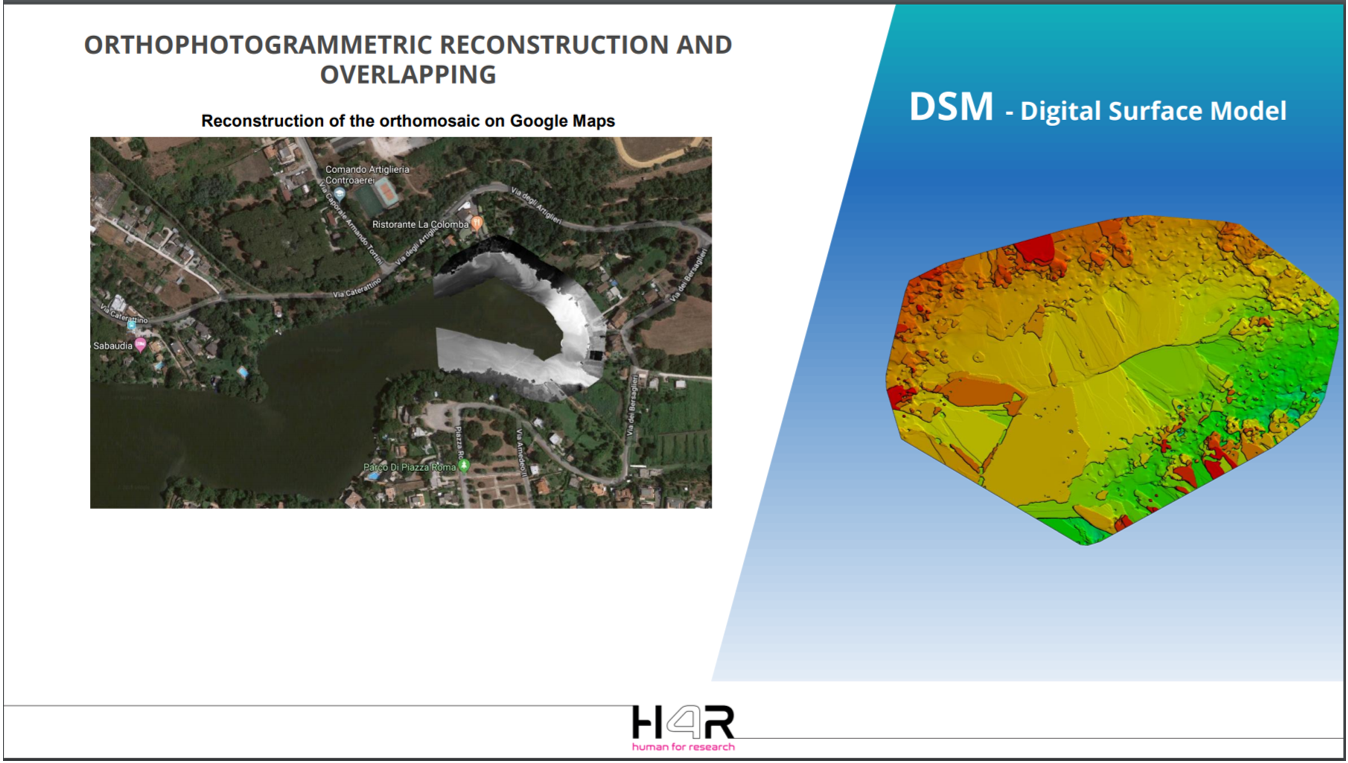 Image credit: H4Research, project Aquax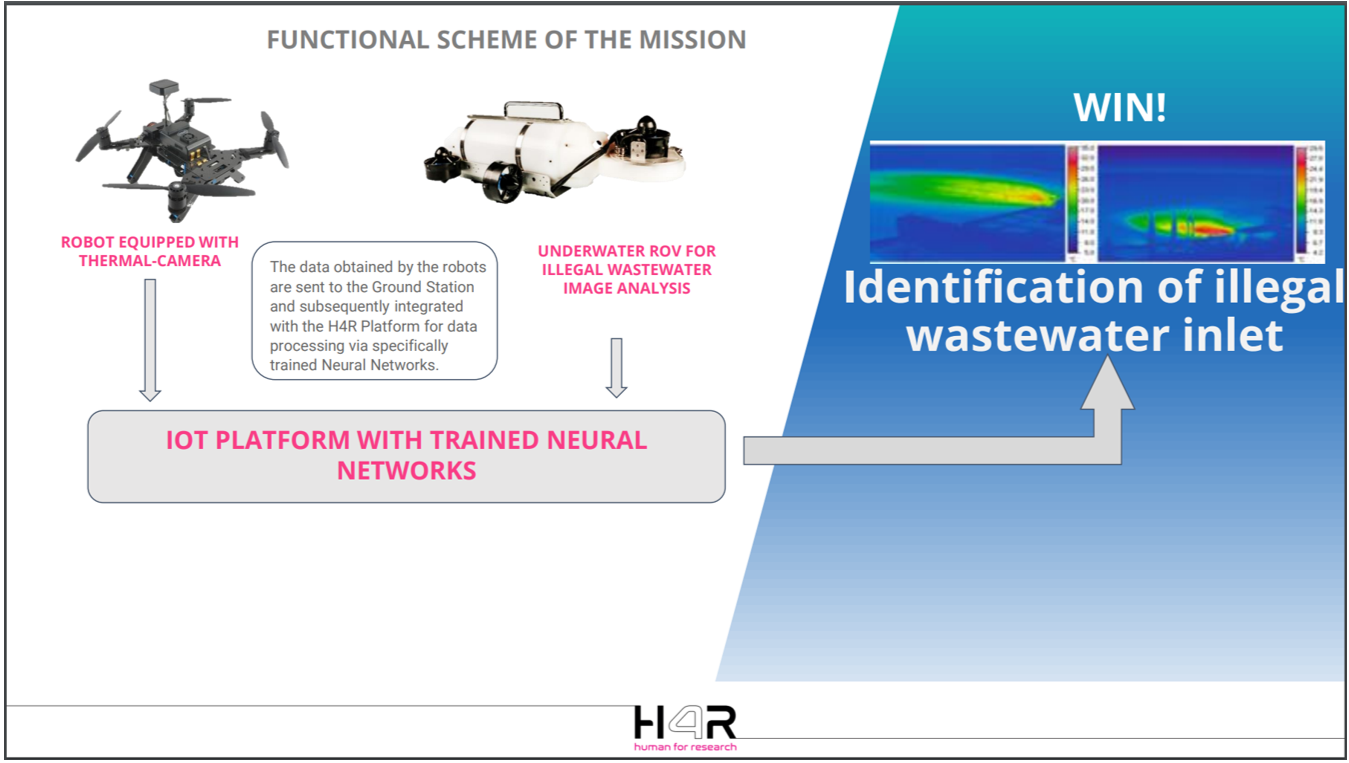 Image credit: H4Research, project Aquax
Prime Contractor(s)
Status Date
Updated: 03 February 2021
-
Created: 03 February 2021