Objectives of the service
In today's connected world, there is a critical need for a global communication network for IoT (Internet of Things) and Machine to Machine (M2M) applications. Cellular networks and all the new terrestrial IoT networks like Sigfox and LoRa based systems combined still only cover less that 10% of the surface of the earth. Astrocast covers 100% of the earth, meaning it can provide connectivity on land and sea to meet the growing needs of the IoT market.
A substantial cost reduction compared to our competitors is made possible through our focus on developing both a nanosatellite constellation and terminal dedicated to customers with smaller data needs (2KB or less per day).

CONNECT
Astrocast's sun-synchronous orbit allows its constellation of 80 satellites to cover the entire earth's surface and provide near real-time communication anywhere you can see the sky.
SCALE
Whether you need to connect one device or a million, our global constellation and our infrastructure is designed to scale accordingly.
INTEGRATE
Our small form-factor and low power modules are designed to be easily integrated into customer's existing products if you are an OEM's.
MANAGE
Our API allows customers to easily integrate data directly into their platform or ERP.
Users and their needs
Astrocast is working with four pilot test users in different industry sectors:
1. Maritime
Our pilot customer makes fishing buoys that allow fishermen to easily locate large schools of fish. These buoys are deployed in wide areas of the ocean and then the fishing boats follow the fish through the buoy network improving their yield per trip,which reduces fuel consumption. Our product and service offering is significantly lower cost than their current satellite provider.
2. Environmental monitoring
Our pilot customer works in the field of glaciology in remote locations that rely on satellite connectivity. They use this data to help study climate change.
3. Wildlife monitoring
Our pilot customer develops satellite-enabled trackers to monitor the movement and migration of wildlife in remote environments with a particular focus on endangered animals.
4. Ag-Tech
Our customer develops data loggers to connect to a wide range of sensors for use in smart Ag-Tech applications, including soil monitoring for irrigation applications.
Worldwide
Service/ system concept
Astrocast offers data plans, a module and DevKit to its customers. The customers can mount the module on their assets and relay critical data such as geolocation coordinates, sensor data, and much more. The relayed data is easily accessible on their cloud service subscription.

Astrocast service helps customers in
Remote monitoring
Predictive maintenance
Geolocation services in a cost-effective manner.
Space Added Value
Astrocast is developing a constellation of nanosatellites based on the CubeSat format. Most of the components used in the nanosatellites are based on COTS components. The in-house development expertise with nanosatellites allows for low development cost, which together with low launching costs per nanosatellite provides a cost-effective solution. This cost advantage will be passed to our customers in the form of low prices for our data plans and modules.
The whole solution is optimally designed for global applications requiring low power, energy-efficient communications, and small form factors for embedded connectivity.
Current Status
All three pilot users have signed agreements with Astrocast relating to their utilization of our pilot service offering.
The launch of the two demonstration satellites happened in Dec 2018 and April 2019.
Commercial operations will start in 2021 following the successful launch of Astrocast's 5 commercial satellites with SpaceX on the 25 of January 2021.
Prime Contractor(s)
Subcontractor(s)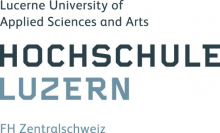 Status Date
Updated: 25 March 2021
-
Created: 20 June 2017