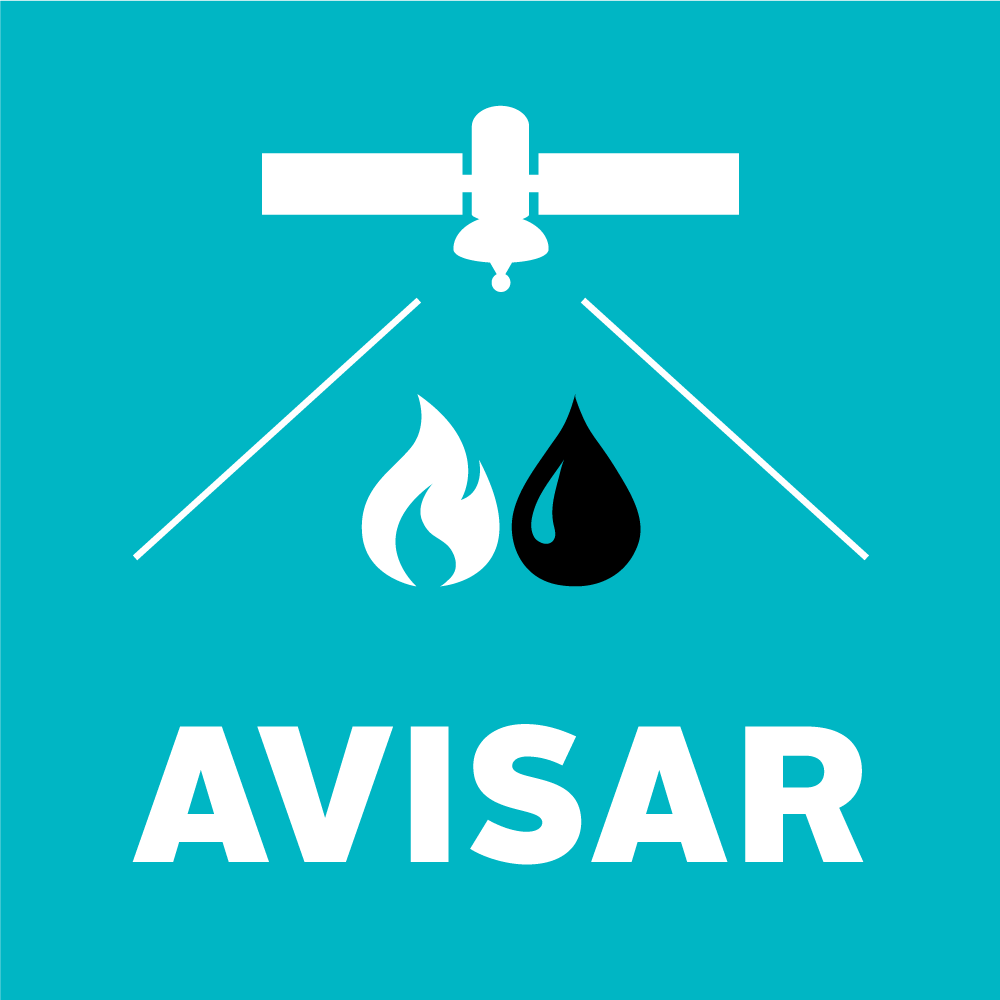 Objectives of the service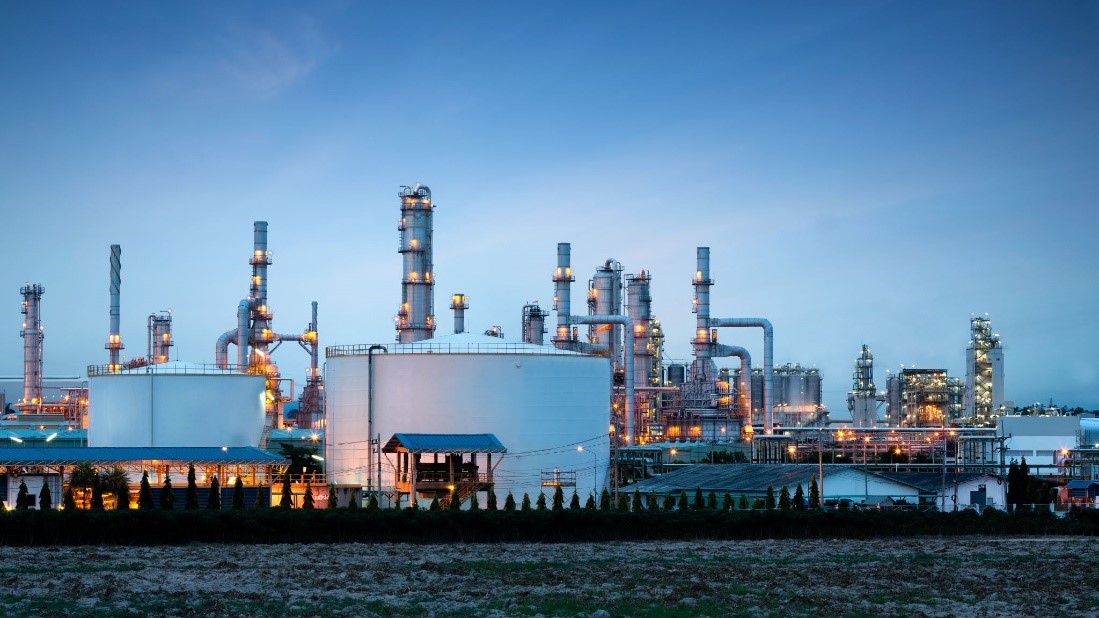 The purpose of this project is to identify, characterize and assess the technical and business viability of earth observation data in support of services for the safe and clean management of hydrocarbons and other Oil & Gas activity. The stakeholder region of interest, identified by ESA, is Mexico.
Mexico is one of the main hydrocarbon producers in the world (currently 12th place in terms of oil production), and has a well established regulatory framework, monitored and executed by specific state agencies.
Even though this project has been built around relevant stakeholders in Mexico, the general user community to which such services would be useful is much larger. Almost all oil producing countries have public organizations that oversee regulating, monitoring and supervision of the exploration, production and transport of hydrocarbons to ensure safe and clean operations, in compliance with national and international law.
KSAT AVISAR will therefore help Oil & Gas operators, working offshore and onshore with:
Monitoring pipeline and infrastructure (offshore):

Development and planning of assets
Oil Spill detection

Monitoring and protecting pipelines and infrastructure from vandalism (onshore):

Illegal tapping and encroachment
Users and their needs
KSAT AVISAR will target three main user groups within Oil & Gas and more specifically focusing on pipelines. These users encompass: Upstream, Midstream and Downstream Oil and Gas activities, each one with different and specific requirements. The Upstream sector, comprising the exploration, drilling and production, includes pipeline operations from collection to delivery. The Midstream, comprising the product from well head to storage facility or refinery, relies on an extensive pipeline network. The Downstream comprising Petrol stations, Retail, bunkering, bulk fuel, also consists of extensive pipelines.
The focus of the project is on Mexico however the implications of such monitoring are global and as such additional input from users in Mozambique and Nigeria is also included to begin to highlight both the similarities, and differences, between these geographic regions, specific organisations and the requirements within. Any service proposed should therefore be flexible and adaptable whilst being reliable and viable for users, wherever they are.
Service/ system concept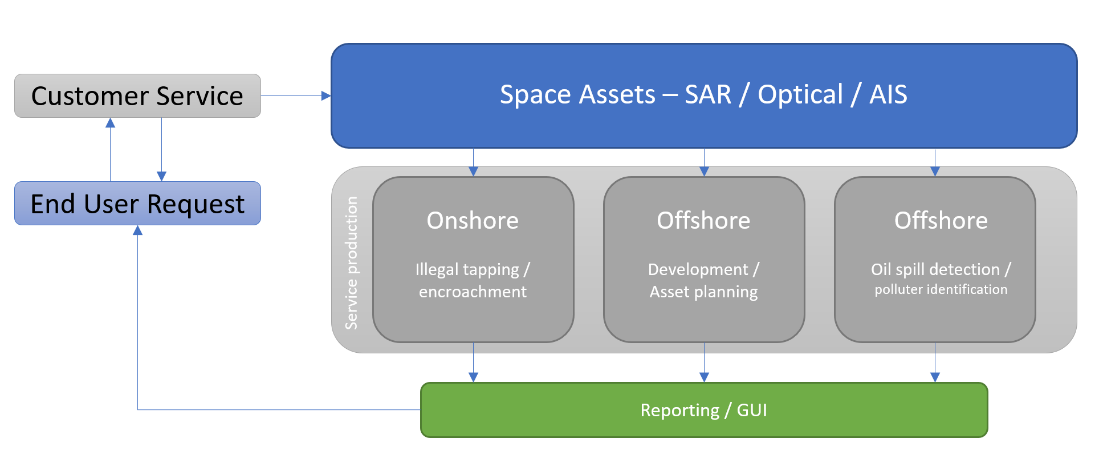 An effective response to any pipeline accident, leakage or vandalism requires an adequate response system, well-trained staff who can use such information to provide a sufficient description of the measures needed to limit the consequences for human health and environment, based upon a proper modelling framework.
Earth observation or space-based data is one part of that. Providing a remote view over an area at a range of scales and in a way that it can be combined with ground information.
AVISAR will provide access to actionable information through delivered reports, GIS files and raster images depending on the needs and requirements of the specific request whilst also offering a user friendly Graphical User Interface (GUI) option designed to enable users' easy visual access to products and information, particularly when working in the field.
AVISAR will be operational 24/7 making it both a proactive as well as reactive to meet both operational and emergency needs.
Space Added Value
The use of earth observation data within the oil & gas community is not new. What is however new is the desire and drive to get more actionable information, reliably and sometimes within a rapid timeframe and delivering it in a meaningful way. The space assets used within AVISAR are summarised in the following table.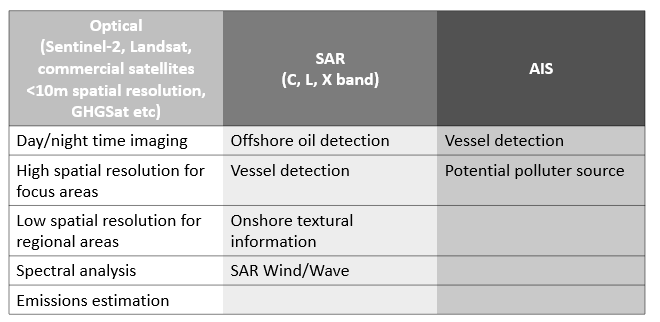 Combining such solutions together can, particularly in an emergency, have a significant advantage to the contextual information that can be collected. In addition, with the growth in technology and range of space assets available the choice, and also redundancy, is much higher.
The inclusion of daytime and nighttime imagery (both optical and SAR) as well as now much more variable imaging times during a day can provide much more information and this capability is also increasing. Suddenly the wealth of information and opportunity also grows significantly in response which can only be seen as beneficial for such applications such as those discussed under AVISAR where a multi sensor approach is most appropriate for a complete and contextualised response. Thereby reducing risk and improving decision making.
Combining such data with supplementary information provided by met ocean data, C-Map and users own information layers the output can be tailored to user needs.
Through an easy-to-use online GUI, allowing both imagery and analysis to be displayed together without the need to download multiple large datasets, it ensures that operational and field teams can have immediate oversight to an area and that access really is open to all.
Current Status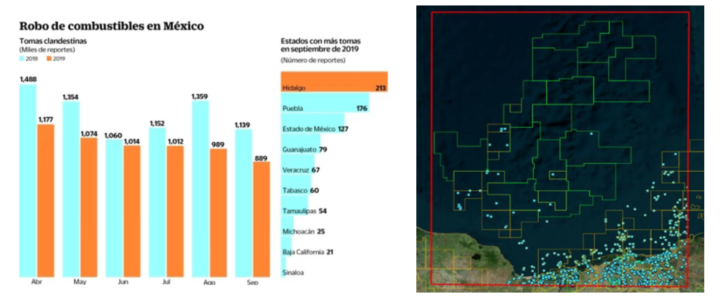 The primary focus of this project is to understand the needs of the user and use that to better define and build solutions of relevance. Space assets are typically not built with users and different market sectors in mind, so user engagement is critical to understanding the needs and ensure that the tools available meet the need as much as possible. If they don't then, why not?
It is for this reason that continual user engagement is being undertaken and treated as an iterative process allowing the AVISAR project team to engage frequently with the users, to not only update them but also continue to explore their requirements in an agile way. Whilst in person workshops have not been able to happen owing to the pandemic, regular virtual meetings allow users to engage with the AVISAR team and vice versa at every step of the process as the system definition is designed.
Prime Contractor(s)
Status Date
Updated: 11 June 2021
-
Created: 11 June 2021