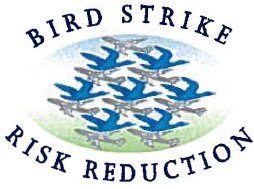 Objectives of the service
The long term objective of the activity is to provide sustainable services to civil aviation, airport authorities and other interested stakeholders in order to reduce the number of bird strikes and their impacts. The high level service concept is of a system integrating existing measures and technologies with space-based assets to provide timely notification and prediction of the presence of birds in the areas at and around airports.
The feasibility study addresses the following issues:
What role can space technologies play regarding the prevention of bird strikes at and around airports and what is their added-value to new systems and services compared to existing systems and services?
How could such a system and its associated services reduce/solve the problem of bird strikes at and around airport areas?
What sustainable services can realistically be provided considering the current available assets?
Can the feasibility of such a system and its associated services be proven thereby preparing the ground for a follow-on demonstration project?
Can the viability and sustainability of such an integrated system (space and non-space technologies) and its associated services be proven?
Which are the gaps that cannot be overcome with existing assets and what are the possible future technologies able to solve these issues and provide sustainable services?
Users and their needs
The target users of this activity are civil airports throughout the European region. In addition airlines, air navigation service providers and regulators all have a potential role in future services. The activity is currently supported by the airports of Heathow (UK), Schiphol (NL) and Manchester (UK) .

About London Heathrow Airport: Heathrow is Europe's largest and busiest airport and second in the world in terms of total passenger traffic. It is owned and operated by BAA, owner and operator of another five airports in UK and operator of other airports worldwide.

About Amsterdam Airport Schiphol: Schiphol is the Netherlands main airport, being Europe's fifth-largest airport in terms of passengers and third-largest in terms of cargo. It is owned and operated by the Schiphol group which also operates other four airports in the Netherlands as well in other countries.


About Manchester Airport: Manchester is the largest UK airport outside the London area. It is owned by the Manchester Airports Group, owner of three additional airports, being the largest regional airport operator of United Kingdom
Service/ system concept
The activity is pursuing the delivery new services to allow users to better manage the risk associated with bird strikes at and around airfields. Services shall be fully integrated with existing infrastructure to minimise potential hazards regarding flight safety. It is a task of the project to fully elaborate the service concept related to these new services.
Space Added Value
Space assets have the potential to provide various elements of a future bird hazard management service including, amongst others, the provision of Earth Observation data as well as satellite navigation and communication to support the tagging of birds.
Current Status
The project has recently commenced and initial activities are concerned with capturing user requirements and examining potential technological solutions to the problem of bird presence prediction or detection. A stakeholder workshop was held providing further additional inputs to these first tasks. An external Advisory Board is providing support to the activity.
Prime Contractor(s)
Subcontractor(s)
Status Date
Updated: 20 May 2010
-
Created: 15 February 2014