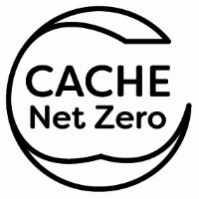 Objectives of the service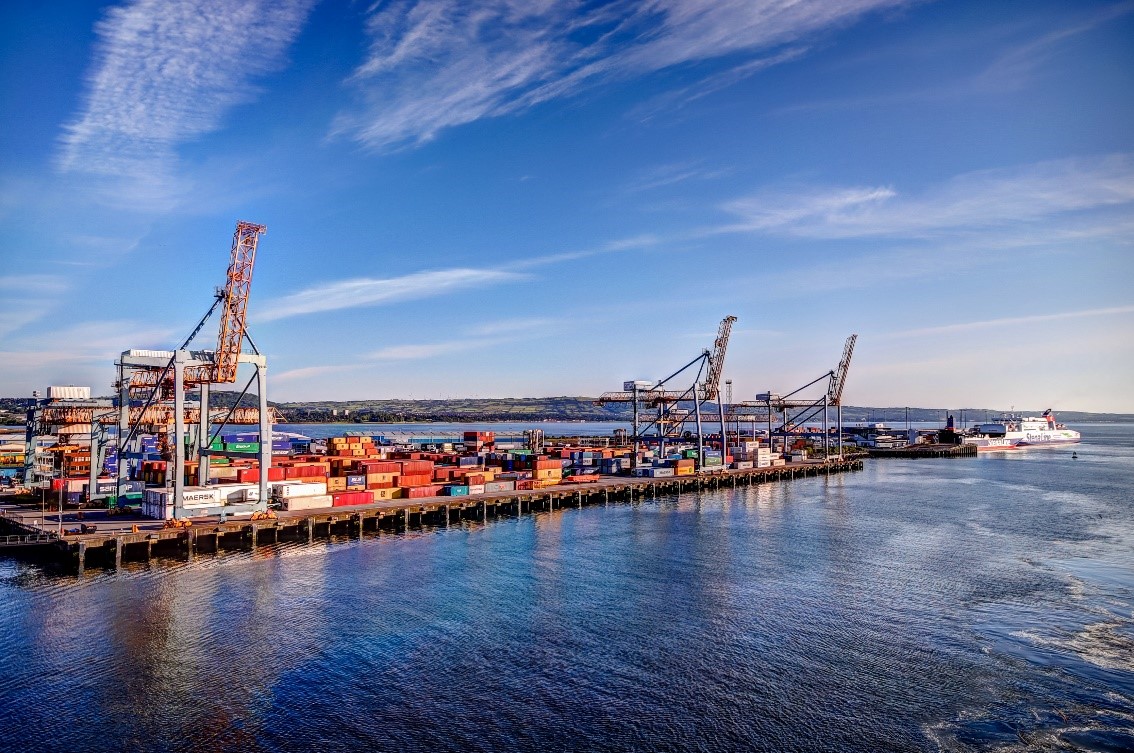 Air quality improvement is now high on the agendas of many port managing bodies, alongside their need to deliver improvements in the efficiency of port operations through reductions in energy costs and carbon footprint. Ports are also responding to emerging regulations towards the reporting of carbon emissions and implementing Net Zero strategies.
More than 90% of European ports are urban ports. Port operations contribute significantly to carbon emissions creating a debit to a city's carbon budget. There is a clear link between reducing GHG emissions and improving air quality. However, emissions from harbour operations are not currently widely monitored and verified. Faced with further tightening of air quality standards and net-zero carbon legislation, port and harbour authorities will require new services for managing air quality and adoption of low carbon operations as key elements of future operations and planning.
The CACHE Net Zero thematic services enable ports to effectively plan, implement and monitor measures to reduce air pollution and carbon emissions associated with harbour operations, and thereby to deliver on increasingly stringent emissions control legislation and tighter energy conservation objectives. The CACHE Net Zero demonstrator project builds on the foundation set in the CACHE 22 feasibility project, successfully completed in 2021.
Users and their needs
CACHE Net Zero is led by Geospatial Insight working with another space-orientated SME, Redshift Associates, and BABLE GmbH, a leading Smart Cities Facilitator. In addition, the project is being supported by a number of major UK and European port operators, including Belfast Harbour.
The port industry, including both operators and users, is carbon-intensive and heavily dependent on fossil fuels. Measures need to be put in place to improve emissions control, connectivity, conversion to renewable energy and use of smart energy systems. These considerations are important not just for the ports but also for a wide range of neighbourhood stakeholders such as local authorities, regional transport operators, urban planners, environmental agencies, health care bodies and citizens groups to:
Improve health for port users and those living in neighbouring areas

Reduce tariffs for cleaner vessels

Provide additional revenue from clean energy capacity

Reduce operating costs
The CACHE 22 feasibility project included an in-depth user and stakeholder survey involving port and local authorities to assess the requirements on which the CACHE Net Zero services would be based.
User feedback from the surveyed ports confirmed that the thematic services functions described complement or extend ports current environmental processes, both for short-term needs (audit or inventory mapping of air quality, decarbonisation and energy efficiency) and also for forward planning to reduce air pollution and GHG emissions and to achieve significant energy savings.
Service/ system concept
The CACHE Net Zero thematic services enable ports to effectively plan, implement and monitor measures to reduce air pollution and carbon emissions associated with harbour operations, and thereby to deliver on increasingly stringent emissions control legislation and tighter energy conservation objectives.
The CACHE Net Zero service comprises 3 key thematic services:
CACHE Net Zero Air Quality and Emissions Audit Service

CACHE Net Zero Renewable Energy Audit Service

CACHE Net Zero Emission Monitoring and Reduction Services
The suite of services provides ports with the inputs they need to design their sustainability plans, track progress towards net zero and clean air emission targets, assess benchmarks, and respond with the assistance of customised interactive services backed up by validated data and specialist expertise. The complementary port community platform will support and facilitate wider port stakeholder community engagement via an open networking and knowledge sharing platform. The platform will provide port and shipping operators with a range of benefits including a unique opportunity to learn from Port decarbonisation best practices and the ability to collaborate and to procure innovation jointly, all of which will help the acceleration of port decarbonisation implementation measures.
Benefits to port operators and CACHE Net Zero user community include health benefits for employees and visitors, tariff reductions for cleaner vessels, additional revenue from increased clean energy capacity, improved stakeholder relationships (including investors) and reduced operating costs through implementation of environmentally driven transport, energy, and logistics strategies.
Space Added Value
Earth Observation (EO), the integration of space and in situ terrestrial data sources and PNT-GNSS technology including satellite-AIS are used extensively in CACHE Net Zero services. Spaceborne assets provide an added-value source of air pollution and emissions, imagery for feature mapping and analysis and critical vessel location intelligence.
Remotely sensed data, incorporating both space and in situ terrestrial services, are crucial to CACHE Net Zero's innovative approach for determining emission behaviour of shipping and other port services. Commercially available AIS messaging data, derived from operational Satnav services, provides vessel speed and location data at intervals of a few minutes for all IMO registered vessels.
In addition to the use of satellite navigation and AIS services, Copernicus Atmosphere Monitoring Service (CAMS) air quality data is routinely used to establish background emission concentrations and, with road and shipping emission rates and in situ calibration sensor outputs, are integrated with local meteorological data to model air pollution emission rates and concentrations.
CACHE Net Zero uses algorithms and smart analytics to convert this data into vessel emissions. The algorithmic approach provides data compression of large AIS data sets, reducing costs and allowing time dependencies of shipping emissions to be accurately monitored. Using AIS for monitoring shipping emissions has the advantage over current methods in that the input data is acquired independently of the organisation responsible for the emissions.
Current Status
Geospatial Insight, Redshift Associates and BABLE GmbH are pleased to report that work has now started on developing the CACHE Net Zero pilot service which will deliver environmental sustainability and energy efficiency for global ports & port stakeholders.
The CACHE Net Zero project team are working towards delivery of the first contract milestone, the Baseline Design Review (BDR), supported by the Belfast Harbour Commission and The Port of Helsingborg. As collaborating industry partners in CACHE Net Zero, both ports are keen to capitalise on supporting extensive demonstrations of the planned emission and energy services under real world operational conditions and to test the commercial viability of using space enabled services to monitor and manage air pollution and carbon emissions in ports and thereby accelerate progression to net zero and the uptake of renewable energy in port operations.
Prime Contractor(s)
Subcontractor(s)
Status Date
Updated: 24 April 2023
-
Created: 24 April 2023