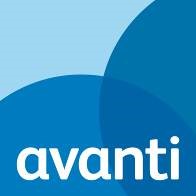 Objectives of the service
High throughput satellites require a number of gateways to provide the capacity for the feeder links. Extending satellite coverage to emerging markets provides challenges for ground segment deployment. Steerable beams on satellites like HYLAS3 are designed to give a satellite operator the flexibility to configure the coverage to where there is a known market need without delaying the construction of the satellite. In practice the lead times for gateway construction means that coverage needs to be determined much earlier and requires a new design for each site separately which negates the desired coverage flexibility.
The remotely deployable containerised gateway (CGWAY) concept in Ka band will package together existing ideas to provide containerised datacentre fit for Gateway Earth Station (GES) usage, via modular approach. It may include a phased-array of electronically steered smaller antennas instead of a single 9.2m antenna and remote M&C.
This study assessed both the basic technical feasibility using multiple small antennas and a pre-configured equipment container along with making an initial assessment of the commercial benefits of this approach.
Users and their needs
The primary users will be the operators of satellite gateways, the CGWay concept allowing them faster and lower cost deployment. As High Throughput Satellites (HTS) require multiple gateways the need is to reduce equipment, installation and operational costs without impacting on the system performance. This will allow the use of gateways at more locations opening the market for a new category of Virtual Network Operators (VNO) with their own dedicated gateway. The end user service should remain fundamentally the same.
The initial target markets would be in areas such as Africa.
Service/ system concept
One container would be a self-contained equipment cabin housing the communications equipment, with power and environmental systems. The second would carry the 19 antennas and a mounting array that could be simply assembled on site.
This would be used to deliver standard satellite broadband and other HTS services.
Space Added Value
The CGWay concept is intended to support future HTS Operators providing significantly lower cost gateway access compared with the traditional approach of using a large reflector and commissioning the equipment at remote locations. This will aid driving down the cost per bit of satellite broadband capacity. Satellite broadband is primarily focussed to providing service to users in regions with limited or no terrestrial alternatives.
Current Status
The initial feasibility study is complete. Some technical challenges have been identified but the solution is predicted to bring significant commercial, implementation and operational benefits. From a commercial point the CGWAY solution is foreseen to be cheaper than existing gateways. The implementation, deployment and operation activities are also expected to be more efficient. For these reasons the team is, now, aiming at demonstrating the CGWAY concept and its benefits.
Prime Contractor(s)
Subcontractor(s)
Status Date
Updated: 04 December 2015
-
Created: 04 December 2015