Objectives of the service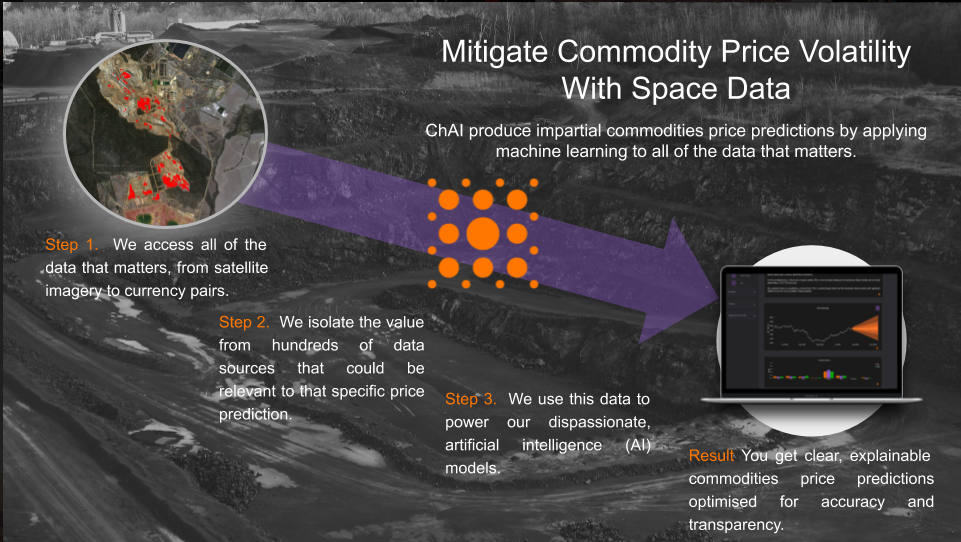 ChAI creates price predictions for customers to manage their exposure in volatile markets.
We collect fundamental and technical data from traditional and alternative sources and process using advanced machine learning techniques to create unique and timely signals.
ChAI is working with mining experts and key market participants to select suitable nickel installations to monitor and to analyse the data produced from satellite imagery. Additionally, ChAI is analysing maritime data, to tie our assumptions of mine production to other tangible data points.
Users and their needs
Nickel is key to stainless steel production, but increasingly it has acquired an important part to play in the emerging electronic vehicle sector. Along with cobalt and lithium, nickel is a vital ingredient in the batteries needed to power the transport and technology for tomorrow.
Service/ system concept
Customers have a daily view of metal, steel and energy prices, enabling them to quickly adjust decisions to buy or sell.
Behind each prediction we make is an easy-to-read explanation to give customers the confidence they need to act.
Our web application shows bearish or bullish sentiment across areas such as fund activity or inventory build up and the weighting that we apply to each input.
We display price predictions across a number of time horizons and the probability for each price prediction.

Space Added Value
ChAI uses data from satellites to assess activity in hard-to-monitor remote locations. In particular, ChAI is focussing on mining activity in Indonesia and the Philippines, which has been fundamental to some of the violent price swings the market has seen in recent years. Using satellites enables ChAI to analyse and understand market dynamics that would be slow, if not impossible, using traditional techniques.
Current Status
Over the feasibility study we identified 20 areas of interest for Nickel to analyse through Satellite earth observation. Using both Radar and Optical Imagery we can detect change a each location and see its impact on the overall price of nickel in our forecasts. Customers found the additional alternative data inputs very useful.
Prime Contractor(s)
Subcontractor(s)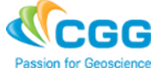 Status Date
Updated: 23 March 2021
-
Created: 23 March 2021