Objectives of the service
CoCuRA (Cotton Cultivation Remote Assessment) leverages machine learning, data fusion, and satellite data to
automatically identify cotton fields in India

remotely predict each field's cultivation type as "organic" or "conventional"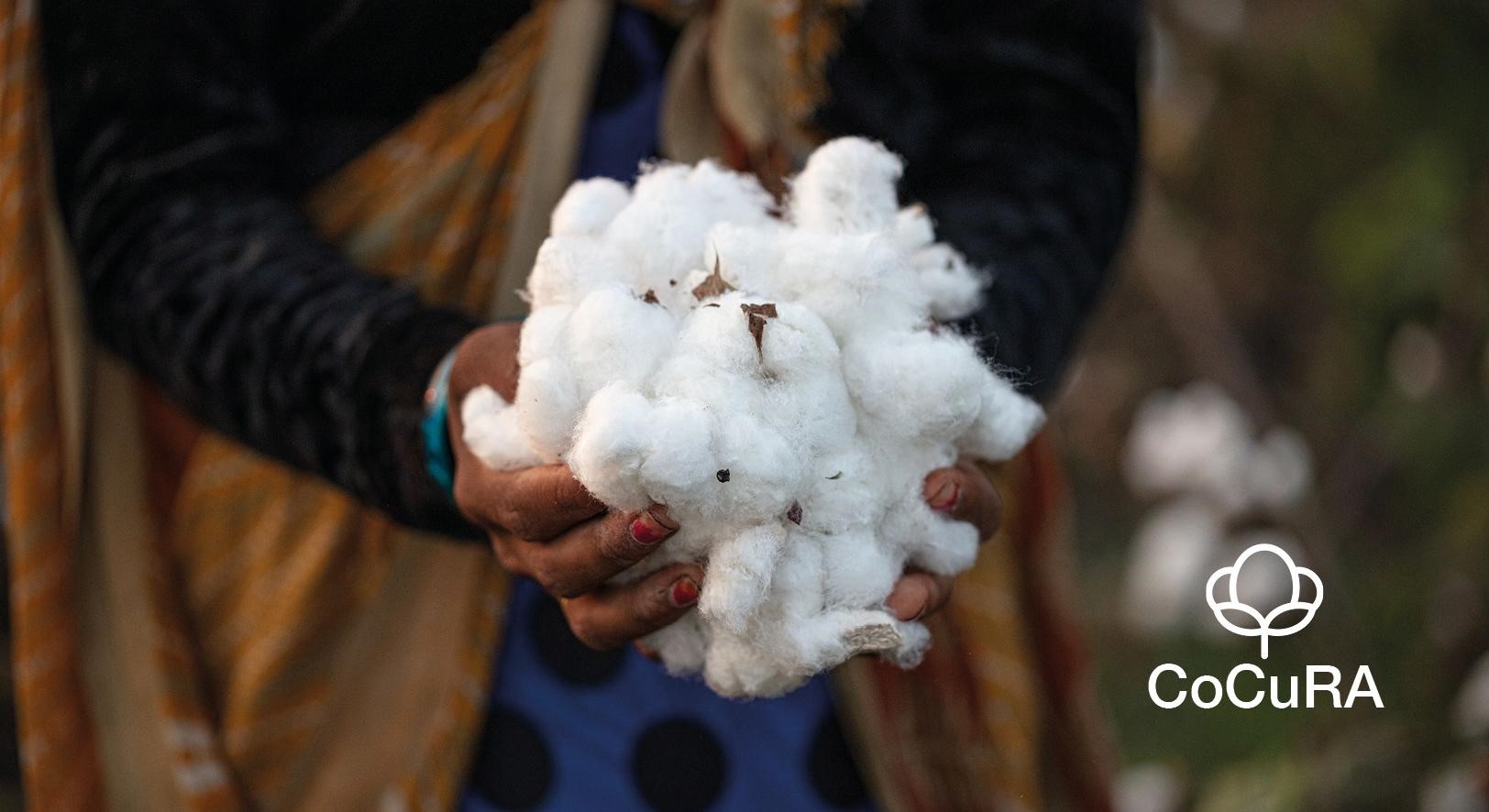 Users and their needs
Organic cotton and textile certification bodies, sustainable fashion companies and retailers, and government agencies, have specific needs and requirements for effectively managing and promoting organic cotton production. They want to
simplify the certification process

reduce certification entry costs

improve the integrity of certification

ensure the authenticity of materials
They also seek transparent supply chain management, reliable data collection and monitoring systems to track cotton production and growth in different regions. Developing a simple and user-friendly interface with geolocation capabilities, predictive algorithms, acreage calculation tools, and visualizations is critical to meeting these requirements and facilitating data analysis. By meeting these requirements, the above mentioned stakeholders can support the growth of organic cotton, promote sustainability, and ensure industry credibility.
Service/ system concept
CoCuRA uses machine learning, remote sensing, and multispectral and multitemporal satellite data to automatically identify cotton fields on satellite imagery. It goes beyond mere detection by also predicting the cultivation type, distinguishing between organic and conventional practices. This capability enables the calculation of land area dedicated to (organic) cotton cultivation and allows for the analysis of changes over different time periods, thus providing crucial insights into the dynamics of cotton cultivation. With CoCuRA, organic cotton stakeholders can unlock a wealth of information, improve the integrity of the organic certification, and make informed decisions regarding sustainable cotton production.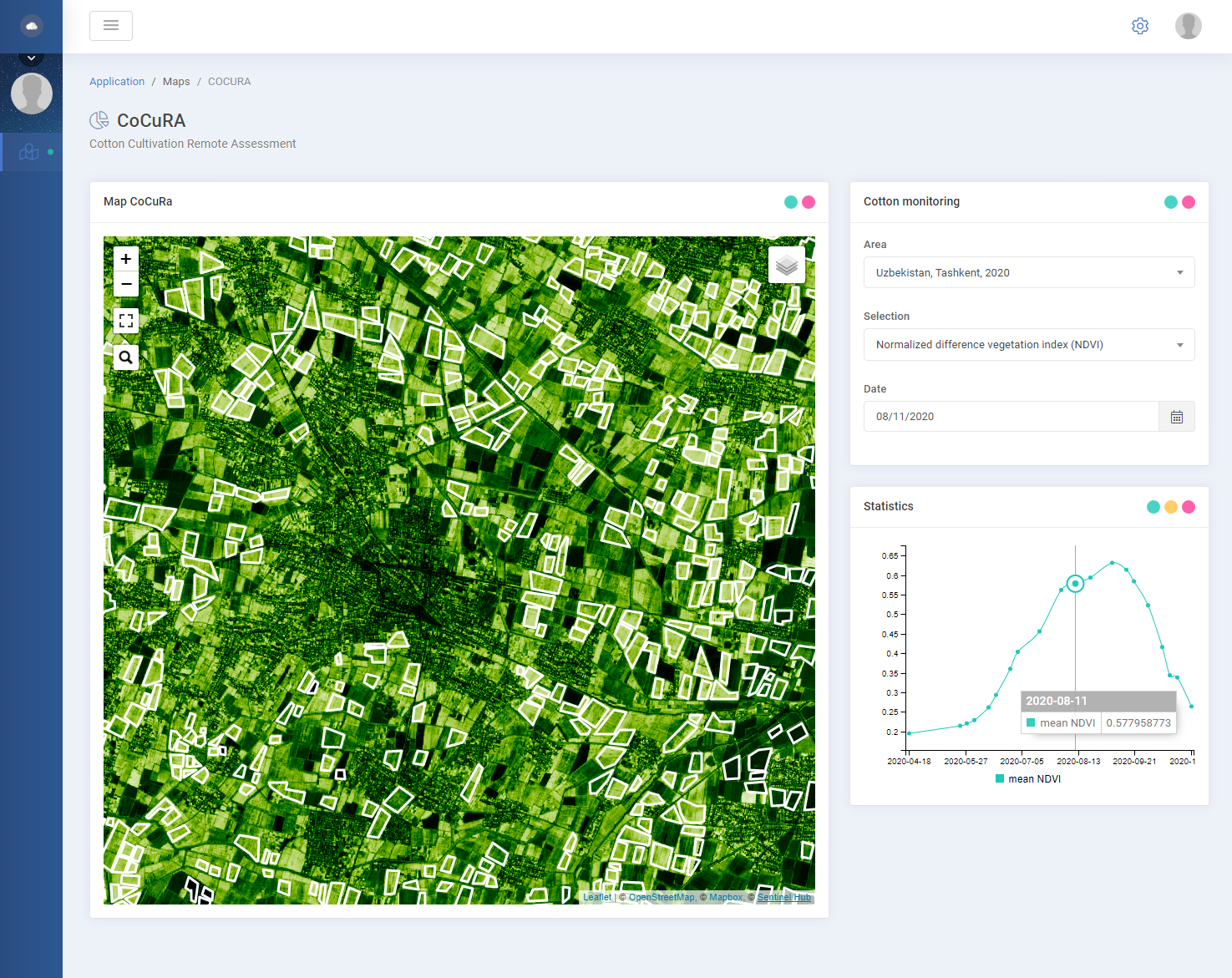 Space Added Value
The use of space technologies for remote identification, monitoring, and classification of cotton fields offers significant advantages over the traditional approach of on-site certification. Remote sensing offers cost efficiency, continuous availability, global accessibility, reduced susceptibility to tampering, and scalability. By leveraging these advantages, remote sensing is revolutionizing the way organic cotton fields are certified, bringing efficiency and reliability to the forefront.
Current Status
Following a successful kickstart activity conducted in the southern region of Uzbekistan, one of the world's most important cotton growing regions, the CoCuRA technology is now being transferred in this demonstration project to India, the world's largest cotton producer. This is being done in collaboration with GOTS, a global certifier of organic cotton textiles. The project commenced in March 2023. Currently, the project team is collecting ground truth data in India, an essential step in the process.
Prime Contractor(s)
Status Date
Updated: 05 June 2023
-
Created: 03 June 2023